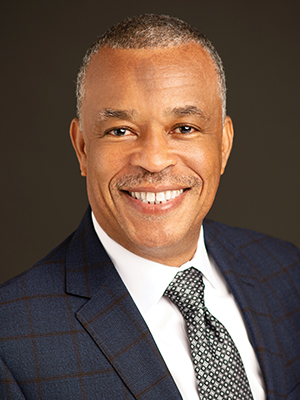 James M. Richardson
James M. Richardson CFP®, ChFC®, APMA® is a Private Wealth Advisor and Certified Financial Practitioner with Richardson Private Wealth Advisors – Ameriprise Financial Services in Raleigh, NC.

Today's housing market is creating more and more hurdles for homebuyers. According to The National Association of Realtors, the number of homes for sale has steadily declined over the past three years. At the same time, interest rates hikes are increasing monthly mortgage payments.
In this competitive environment, potential homebuyers have more factors to consider as they search for the perfect home for their lifestyle and budget. If you are in the market for your next home, vacation home, or rental property, keep the following tips in mind.
Come prepared. Before beginning the home search, decide what features are most important to you. Having a clear list of must-haves (or must-avoids) such as the location, number of bedrooms and bathrooms, yard size, and other amenities, can make it easier to sort through which homes may be ideal for your lifestyle.
Widen your search. You might have your heart set on a specific town or neighborhood as you begin your search. If finding the right home is proving to be a challenge, consider expanding your geographic horizons. Also, you may want to consider shopping for a home during certain off-peak selling seasons. For example, in northern climates, home sales tend to slow in the winter months.
Keep your emotions in check. It can be tempting to look at—or even make an offer on—homes that are above your price range or that are not realistic for your lifestyle. Emotions can run high when searching for a home, especially when you need to make quick decisions in a seller's market. Stay grounded in your priorities and budget, reminding yourself that the perfect home is one that fits your needs and financial situation today and down the road.
Stay informed of new listings. In a competitive market, homes can be put up for sale and subsequently sold within days or even hours. Be proactive about checking listings that fit your criteria. Consider working with a real estate agent in addition to the array of digital tools that are now available. A real estate agent may be able to connect you with new listings before they become widely available. And once you find a house that you like that fits your needs, be prepared to quickly make a decision about an offer.
Have your financial house in order. Before putting an offer on the table, build up your savings for a down payment. The ability to put more money down up front may help you avoid paying for private mortgage insurance and can make you feel more confident about the added financial responsibility of a new home. Also, check your credit score and consider working with a reputable lending institution to get pre-approved for a loan. Pre-approval gives you an idea of what loan terms you may qualify for and may eliminate potential hiccups in the purchasing process. Talk to a mortgage specialist and financial advisor to if you'd like assistance on how you can best position yourself to buy a home when the opportunity is right.
James M. Richardson, CFP®, ChFC®, APMA® is a Private Wealth Advisor and Certified Financial Practitioner with Ameriprise Financial Services, Inc. in Raleigh, NC. He specializes in fee-based financial planning and asset management strategies and has been in practice for 27 years. To contact him, RichardsonPrivateWealthAdvisors.com, 919-874-0024, 3720 Benson Drive, Raleigh, NC 27609. Investment advisory products and services are made available through Ameriprise Financial Services, Inc., a registered investment adviser. Ameriprise Financial Services, Inc. Member FINRA and SIPC.
© 2017 Ameriprise Financial, Inc. All rights reserved. File #1726901 (Approved until 03/2018)