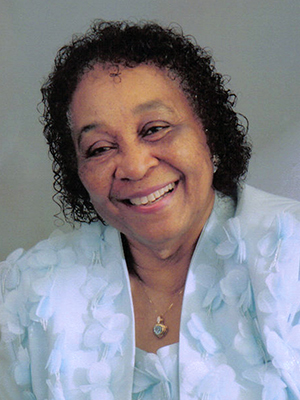 Dr. Althea Taylor-Jones
Dr. Althea Taylor-Jones of Kernersville, N.C., is the recipient of the AARP North Carolina's 2018 Andrus Award, the most prestigious AARP Award for community service.
Dr. Taylor-Jones has volunteered with AARP for more than 20 years, serving as an officer with the Winston-Salem AARP Chapter, on the AARP North Carolina Executive Council, and as lead volunteer for AARP in the Triad Region.
Dr. Taylor-Jones is the former Speaker Pro Tempore of the N.C. Senior Tar Heel Legislature and continues to represent Forsyth County as a delegate to the Senior Tar Heel Delegate.
A retired faculty member and professor of gerontology at Winston-Salem State University, her accomplishments and awards include the Governor's Award from the North Carolina Human Relations Commission for Outstanding Service to the Winston-Salem Community and the Betterment of Human Relations among People in Winston-Salem.
"Dr. Taylor-Jones is a tireless advocate for older adults and exemplifies everything that AARP's founder Dr. Ethel Percy Andrus stood for", said Doug Dickerson, state director of AARP NC.