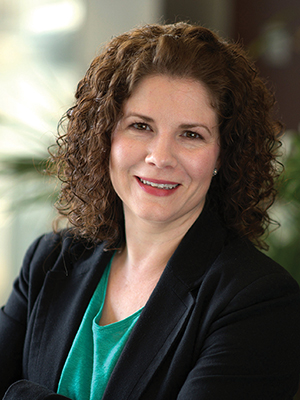 Dr. Corinne Auman
Dr. Corinne Auman, Certified Senior Advisor, is an experienced educator, researcher, and entrepreneur. She currently teaches in the Gerontology department at the University of North Carolina at Greensboro, is president of Choice Connections of North Carolina, and the author of the RockingChairSecrets.com blog. She can be reached at 336-215-1664.
As a professional geriatric care manager, I sometimes get asked, "Why would someone use a service like yours? Anyone can do what you do."
Part of me wants to be offended by this statement, but the answer to the question is also exactly why the person is asking it.
You don't know what you don't know.
When it comes to navigating the senior living communities, hiring and managing caregivers, applying for Medicaid, or figuring out insurance, there is A LOT people don't know.  Could they figure it out if they had unlimited time and energy to devote to the task? Maybe.
But in our hectic world, where family members already have families of their own and full-time jobs, they don't have the luxury of unlimited time and energy to figure this stuff out.
Because here is the reality… trying to figure this stuff out for a senior you love will be a FULL-TIME JOB, all by itself.  So, if you don't plan to spend the days and weeks it requires to figure out the complex world of healthcare and senior living, what can you do?
Step One: Hire professional help. 
Whatever you are trying to accomplish, I promise there is a professional who can assist. Need home care? Hire a professional agency. Need to understand your mom's long-term care insurance policy? Talk to an insurance agent. Need help managing your parent's household or the caregivers you've hired? Call a geriatric care manager.
It will be some of the best money you have ever spent, and will ultimately save you from costly mistakes. Professionals can save you HOURS of time and energy, because they have devoted themselves to understanding much of what you are trying to figure out.
Step Two: Let the professionals do their jobs. 
It is amazing the number of times that families hire a professional service, such as a care manager or a home care agency, but instead of relaxing and letting the professionals take the work off their hands, they continue to stress and try to do the work.
For example, a family may hire a home care agency to help take care of a senior. But when the caregiver arrives to help mom get dressed, the family steps in to do it themselves. Or a family may hire a professional to help them identify the best care community, only to then spend hours making phone calls on their own to communities that are not appropriate for their loved one.
Why would families hire a professional and then attempt to do the work themselves? It comes in part from caregiver guilt. As family members and caregivers we get so wrapped up in the idea that WE should be doing the caring, or the calling, or at least SOMETHING, that we find it difficult to let the professionals do their jobs.
But here's the rub: The professionals are trained to do the tasks that need to be done, will do it effectively, and avoid the pitfalls or problems we don't even know exist. 
While they do their jobs, we can relax and spend joyful time with the senior we love. This allows us to be better wives, husbands, daughters, sons, friends, and neighbors, while insuring our senior gets the best care.
So caregivers, do what is best for the senior you love. Find qualified professionals, and then let them help you!