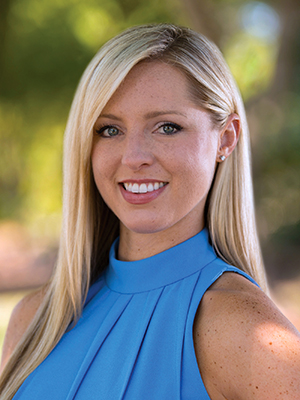 Courtney B. Hodges
Courtney B. Hodges, MBA, is the vice president of Marketing and Communications for the Association for Home & Hospice Care of North Carolina (AHHC). Contact her at 919-848-3450 or courtney@ahhcnc.org.

If you, your spouse, a family member, or a loved one suddenly needs home health or home care (see Choosing Healthcare at Home Services, Winter 2019 issue), you may hear the term "Activities of Daily Living" in discussions among physicians, nurses, discharge planners, and your home health or home care team.
Essentially, this term refers to someone's daily self-care activities. The concept of ADLs was first introduced by Sidney Katz and team at the Benjamin Rose Hospital in Cleveland, Ohio, in the 1950s and has been refined over time.
Healthcare professionals will often use a person's ability or inability to perform ADLs independently as a measurement of their functional status. This is particularly true for individuals post-injury, those with disabilities, and seniors.
The basic ADLs consist of tasks including but not limited to:
Self-feeding
Dressing
Bathing and showering
Toilet hygiene
Functional mobility or transferring (getting in and out of bed or a chair)
Home care or home health agencies are there to assist individuals who have limited ADLs that impede fundamental functioning. Nurses, nursing assistants, occupational therapists, and physical therapists can all play a role in an individual's plan of care with goals to either manage these functional limitations, or to help an individual return to their previous functional level pre-surgery or injury.
Insurance payers have eligibility criteria that require an individual to have unmet needs for a certain number of the five basic ADLs, and it varies by payer. For instance, the payer may require that the individual must need assistance with at least two of the following in order to pay for services: eating, dressing, bathing, toileting, or mobility.
These limitations are a trigger to ask for help or that help might be needed soon, as there are health and safety risks associated with limitations. Understandably, it can be emotionally difficult for individuals and families to accept changes to and loss of independence. Be sure to consult your physician with concerns regarding your specific ADLs.
In the event you or someone you know needs home care or home health services, you can find a list of North Carolina home health providers listed in the Association for Home & Hospice Care of North Carolina's Home Care & Hospice Online Directory, http://directory.ahhcnc.org.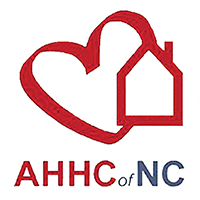 About AHHC of NC
The Association for Home & Hospice Care of North Carolina (AHHC) is a nonprofit trade association representing providers of home health, hospice, palliative care, personal care, private duty nursing, and companion/sitter services. It was established in 1972 and currently has a membership of over 750 provider agencies and vendors, who provide products and services. Visit www.ahhcnc.org for more information.