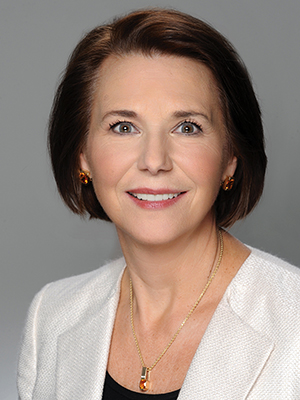 Linda P. Erickson
Linda P. Erickson, CFP®, is the president of Erickson Advisors and a registered principal offering securities through Cetera Advisor Networks, LLC, 336-274-9403 lindae@ericksonadvisors.net.

Summertime is often a favorite time for families to get together at the beach house, the lake house, or other places of cherished family memories. If you are planning a backyard get-together or a more elaborate gathering, consider adding something significant as well as memorable to those precious moments together. Children, grandchildren, and maybe even great grandchildren, will delight in hearing stories of "back then," especially when they are accompanied by pictures.
Great idea, but what does this have to do with financial concerns? No one really wants to start the conversation about final affairs, estate plans, and all that. I suspect that is why those conversations rarely happen before a rapidly evolving crisis occurs. A first step toward checking all of the boxes on a final affairs checklist might be to create a book for sharing at the next family gathering—a memory book of sorts.
A very useful memory book would include the following:
Key dates in your life, with a brief description of the event, how it was celebrated, and including a picture or two.
Key dates of additions to the family and how you remember those magical moments. Children and grandchildren love to hear about your feelings for them. And, of course, pictures.
Important information you want to share, such as meaningful gifts to charity which you are making now, or which you intend to make at your death, or have included in your will. This tells a lot about who you are and provides your family with tangible leadership that could be a priceless piece of your legacy.
Important information regarding any "incentive gifts" you might make in the near or longer-term future. An "incentive gift" might be an offer to fund travel after the completion of a college degree, or to assist with a college year abroad program.
In an era of online sharing, or perhaps "online over-sharing," we may be losing the impact of creating a tangible bit of family history which can be be shared face to face, bringing us closer together.
We highly recommend a family meeting to specifically discuss your financial plans for income in retirement and for the ultimate transfer of your wealth. A family meeting should have a pre-approved agenda with a list of subjects to be covered, and those not to be covered. This meeting is best done with the assistance of a financial advisor who has some experience in how to facilitate these types of meetings. While the family summer vacation may not be the very best time to have a family meeting, it may be the time to suggest the idea.
Creating a memory book can be fun and could be the catalyst for easing into a structured family meeting, which could be equally as fun—and certainly is sound financial preparation.