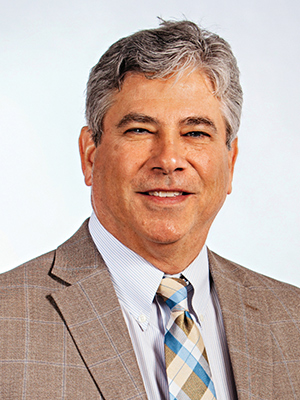 Jeff Shell
Jeff Shell is an independent insurance broker specializing in Medicare, Life, and Health Insurance Products. Contact Jeff at The Health Insurance Shoppe, 336-763-0775 or Jeff@HealthShoppeNC.com.

If you or someone you know has diabetes and/or congestive heart failure – and reside in Guilford County – there is a newly available $0 dollar premium Medicare Advantage Chronic Special Needs Plan that will substantially lower prescription drug and health care copays!
There are over 32 thousand Medicare eligible residents in Guilford County that have either diabetes, congestive heart failure (CHF), or both.  Of this population, approximately 67% have diabetes, 19% have CHF, and 14% share the two conditions. Surprisingly, men (51% ) are only slightly more affected than women (49%). For those who meet eligibility requirements, a Medicare Advantage Chronic Special Needs Plan (CSNP) could be life altering!
Immediate enrollment is available for residents with diabetes who check their blood sugar at home and take medications daily to control it and for residents with CHF if they take medications daily to control swelling in the feet or legs and/or have excess fluid in the lungs.
The main objective for this special needs plan is to keep members healthy and out of the hospital by addressing three of their top four ongoing daily challenges. These challenges, according to the article, Four Biggest Challenges in Diabetes Health Management, Managed Healthcare Executive, are:
Coverage for diabetes-related medications and supplies
Medication adherence
High treatment expenses
No disease intervention for pre-diabetics.
The same issues, with the exception of #4 pre-diabetic intervention, are also similar challenges for those individuals struggling with CHF.
Diabetic and heart patients need various, often very expensive, medications to treat multiple symptoms.  Expensive drugs make it difficult for many to afford medications and can contribute to a pattern of poor and inconsistent medication adherence. The CSNP places more expensive drugs on special "tier levels" within their formulary to dramatically reduce their costs!
Drug affordability is but one challenge.  It is also critical that medications be taken exactly as prescribed to optimize benefits.  When enrolled in the CSNP, members have options that may include home delivery with medications carefully packaged for the exact dose, time, and day of the week – at no extra charge! Lower drug costs and specialized packaging may improve medication compliance and reduce unnecessary emergency room visits and hospital admissions.
It's recommended that patients with diabetes and heart disease visit their health care professionals (cardiologists, endocrinologists, pulmonologists, etc.) on a routine basis throughout the year, however, expensive copays can discourage regular doctor visits and further increase the risk for an adverse health event.  With other MAPD plans, specialist copays can sometimes be as much as $50 depending upon the type of plan.  To encourage its members to visit their specialists regularly, the CSNP offers significantly lower, and sometimes $0 copays to make visits less financially painful!
In addition to paying less for medications and doctor visits, the CSNP also decreases costs for urgent care, emergency room, and hospitals stays. Diabetic supplies and podiatry care are also included.
To learn more about chronic special needs plans, contact your local insurance professional and verify he/she represents multiple insurance companies.  They will be familiar with all county specific plans and provide valuable guidance to help compare and contrast benefits. Look for an established company with Certified Senior Advisors (CSA®) who offer FREE consultations.  The extra effort needed to understand available Medicare options could save thousands of dollars and improve the quality of life for those affected with diabetes and heart failure … or both!