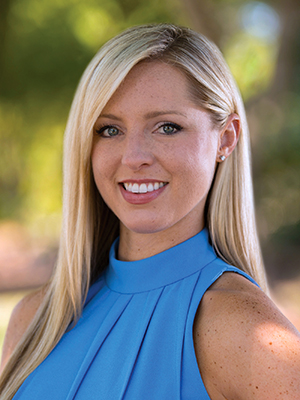 Courtney B. Hodges
Courtney B. Hodges, MBA, is the vice president of Marketing and Communications for the Association for Home & Hospice Care of North Carolina (AHHC). Contact her at 919-848-3450 or courtney@ahhcnc.org.

2020 has been a year of many new challenges, hardships, and concerns. Social distancing, while necessary, has introduced new healthcare barriers to which providers have had to adapt. Telehealth is one of those adaptations. Although there have been a record number of telehealth visits this year as it has grown in popularity, telehealth isn't a new concept.
Home health care providers have utilized telehealth for years, and the pandemic has reinforced the need for technology to provide a continous care experience, and one that balances clinical support with self-management (a hallmark of home health).
What is telehealth and what does that mean for you as a consumer?
Telehealth refers to a wide range of services used to deliver healthcare virtually. For instance, there is telemedicine (two-way, real-time conferencing between a doctor/care team and patient, or between two providers); and mobile health (a patient self-monitoring then transferring their data to their provider using a mobile device – examples are tracking food intake for diabetes management, viewing a recent test result, or tracking vital signs).
Here are just some of the benefits of telehealth:
Accessible:  Perhaps it's easier to communicate through an app than making the trip to a medical office and in most cases, it costs less, and there isn't the burden of securing transportation to and from the medical office.
Real Time Care:  Patients can send photos and data in real time to their providers, eliminating unnecessary wait times, and allowing home health teams to consult doctors and specialists on the plan of care without the patient having to make multiple office visits.
Safe for High Risk Patients:  With the novel coronavirus, patients with pre-existing conditions were able to avoid the risk of exposure thanks to telehealth.
While telehealth is not intended to replace all care that patients receive in a medical office or facility, it can likely serve as a supplement to those services. Learning new technology can be intimidating, but many devices and software programs are user friendly and intuitive. With home health care, you have a team who can walk you through how to utilize telehealth to optimize your care experience.
To find a home health care provider near you, please visit our free online directory at http://directory.ahhcnc.org/.