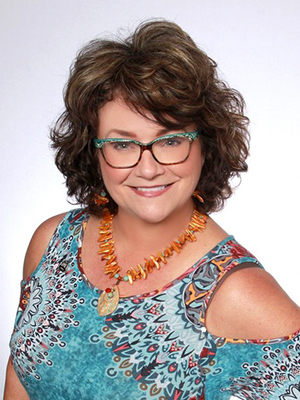 Kathy Haines, BROKER/REALTOR®
Berkshire Hathaway 336-339-2000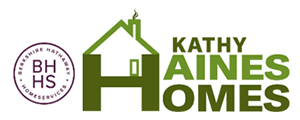 Make your own checklist of deadlines, things to do and who to call. Keep it handy to keep you on track so you don't forget what needs to be done.
When looking at deadlines, put a mover on your list fairly early in the process. Depending on the time of year (Spring and Summer are always busiest) you may need to make that appointment several months in advance. Likewise, if you will be storing things, check out storage facilities and their rates.
Look at the floor plan of your new home and compare it to what you have now. This will help you decide if that king size bed will still fit in your bedroom with the two large nightstands and 3 dressers. You see where I am going here.
Packing – please do some of it yourself, save newspapers or better still, buy plain newsprint from a packing company so your hands don't get dirty, only work with small boxes that you can handle yourself like china and lightweight mementos. Save the heavy lifting and packing for professionals. It is utterly worth the price of the professional moving and packing first, they know what they are doing! (Hey not all of us are good packers OR good painters even if we think we are.) Plus, they can pack items into groups so unpacking becomes easier (kitchen things are with other kitchen things), etc.
When downsizing/decluttering, start with two piles. (Not the 3 that some recommend.) If you choose to have an "I'll think about it pile", that pile will be the largest and will really delay you. It's better to just rip the band aid off. This is after you have asked your sphere to take what they want. The rest you will either be moving with your other items or donating. Try to avoid a storage facility situation where the items will sit for years, only to be donated or worse, never to be seen again!
Block off a certain amount of time each day that you will dedicate to going through a room, garage or even a drawer. Set your phone timer or a cooking timer and stay focused until the alarm goes off. Exercise in the beginning is always hard, but once you get in the groove, you look forward to that energy and satisfaction you get from doing it…but first steps are always hard. Once you have done this decluttering exercise for a few days, you will experience new energy and a feeling of lightness. Try it, I think you will be surprised. Again, start smaller like trying to get rid of duplicate items. One time an organizer said, "Let's start in your closet" and she asked me to pull out all my black shoes. I did, but as I was doing it, I could not believe how many black shoes I kept pulling out. By the time they were all out, I was downright embarrassed. Did I wear them all? No. Did I want to keep them all…well, yes…but after speaking with her she made me realize that some of these pairs could take the place of ones I had around "just in case" and it cut the number in half. When we were through, I realized I had so many similar things and it was freeing getting rid of them and actually having "space" in my closet.
Go ahead and pack your suitcase like you are going away for the weekend. Pack several changes of clothing, pajamas, essentials like medicine, toiletries and chargers for your electronics. These things can get lost, get packed up and then you cannot find them for weeks! Also put some plastic plates and cutlery in the bag along with dish towels and soap. Bring a flashlight too until you are familiar with your surroundings.
Call a REALTOR! Hopefully that will be me, but I know everyone has their own relationships. I know that many of my sellers watch programs and read articles about home renovation and making your home more marketable. Every area is different and based on what you have, you may not need to do much, I certainly don't want you to do unnecessary repairs or updates that will not give you a return on your investment. I can also suggest someone from my wide network of resources if you choose to do repairs or updates.