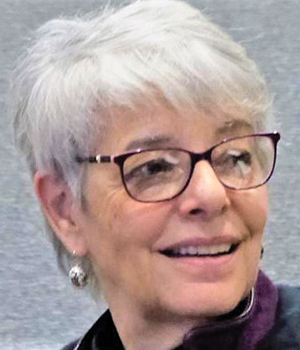 Cheryl Greenberg, Ed.D.
Dr. Cheryl Greenberg, Ed.D., works as a coach, or guide, for seniors and their families as they consider and plan for changes in their personal and work lives. Contact her at theagecoach@gmail.com or 336-202-5669.
What is your dream home now and as you get older?
A two bedroom house in a mixed generation neighborhood? A rental apartment downtown? The family farmhouse with a garden and fishing hole?
These questions are on the minds of people as they get older.
And most people have answers:  They can picture their dream home and they want to stay in it for the rest of their lives. People want to age in place.
In the last few years, studies found that about 90% of mature adults want to "age in place." They don't want to leave their homes, they don't see retirement communities or assisted living as desirable for themselves, and they are not eager to move in with their children.
Recently, though, aging in place has become more difficult. Home repair services and In-home caregivers, who may be needed at some point, are sometimes difficult to find. Isolation may become a problem as folks stop working, drive less, and generally are more cautious about venturing out at night or in inclement weather. They feel pressure to "make a decision now" about moving into a retirement community, hearing that they may not be admitted by some residences if they become ill. Even children apply (loving) pressure when they insist that older adults move closer to them.
Age in place or move? You will make the choice that is best for you, but these questions may help you decide.
Have you completed a financial check-up? For example, how much money will you need to stay in your home or move to a retirement community? What can you afford now? If you stay in place, what arrangements have you made to ensure that your living arrangements, home maintenance, food, transportation, health care and entertainment are covered?
How is your health (and the health of anyone else with whom you live)? Do you need health support? Is there a friend or family member nearby whom would you call if you needed assistance with activities of daily living or a medical issue? Which professional agency might you hire?
How safe is your home? What adjustments would make your home safer if, for example, steps or bathtubs become a problem or someone in the home becomes confused?
How comfortable is your home? Would it be easier and safer to stay in your home if you sorted through and gave away some of your possessions and memorabilia? Do you have HVAC, seating, carpeting, etc. that are appropriate for any physical changes you may experience?
Can you socialize frequently? Do you live close to loved ones and friends whom you can easily see if transportation isn't available or you do not drive? How might you stay in touch with friends and family from a distance, if necessary?
The answers to these questions will help you create a solid foundation for a healthy, safe and satisfying future, particularly if you want to "age in place in your dream home"!
I would be happy to meet with you as you think through your plans … and help you find experts in finances, downsizing and such if you need these services.