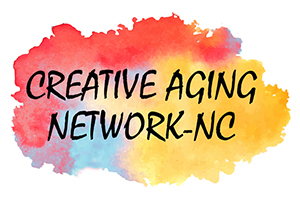 GREENSBORO, NC – September 6, 2022: Art Programs for the Aging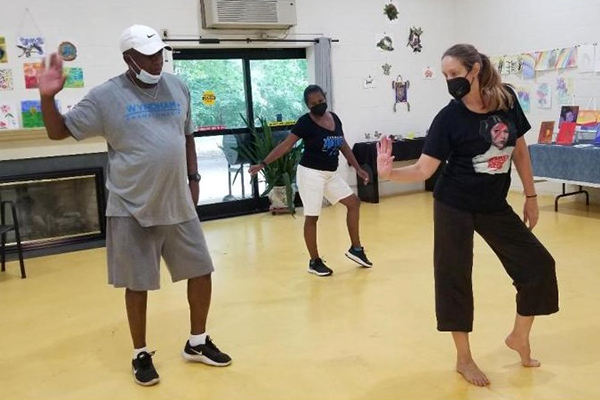 Creative Aging Network-NC (CAN-NC) offers a wide variety of programs on their campus at 2400 Summit Avenue in Greensboro. The classes are professionally taught and include physical activities such as balance and strength training, chair yoga, and dance-based movement. There are also a variety of creative offerings such as painting, print making, crochet and jewelry making. Creativity is a means to teach new skills, reduce stress, build social connections, and improve well-being.
Thanks to a grant from the Harris and Frances Block Foundation, as well as sponsorships from Health Team Advantage and Alignment Health, CAN-NC is able to offer some classes for free or reduced rates, ensuring that a limited income is no barrier to participation. The classes are for individuals 50 years and older, but registrants are welcome to bring a younger friend or family member.
Visitors are welcome at the CAN-NC campus, which includes artist studios as well as classrooms, a kitchen, gathering spaces, and offices of CAN-NC.
For more information, please contact CAN-NC Executive Director Lia Miller at lia@can-nc.org or 336-303-9963.
Website:  https://can-nc.org
Classes:  https://can-nc.org/classes
September Calendar of Classes
About Creative Aging Network-NC:
The mission of Creative Aging Network-NC is to provide innovative arts programming and education to enhance the well-being and social connection among older adults throughout North Carolina. The Creative Aging Network-NC campus, located in Greensboro NC, serves as a site for inter-generational and multicultural engagement, collaboration, and education. Our vision is that CAN-NC will serve as a national model by inspiring and facilitating healthy aging through lifelong access to and participation in the creative arts.