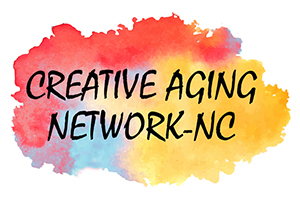 GREENSBORO, NC – September 20, 2022:  October Classes at CAN-NC

Creative Aging Network-NC (CAN-NC) offers a wide variety of programs on their campus at 2400 Summit Avenue in Greensboro, NC. CAN-NC uses creativity as a means to teach new skills, reduce stress, build social connections, and improve overall well-being. Classes include chair yoga, planting, cooking, and several art classes.
Thanks to grants from the Harris and Frances Block Foundation, NC Cooperative Extension, and sponsorship from HealthTeam Advantage, CAN-NC is able to offer some free and reduced rate classes to ensure those with limited income have no barrier to participation. Registration is required and donations are always appreciated. Visitors are welcome at the CAN-NC campus, which includes artist studios as well as classrooms, a kitchen, gathering spaces, and offices of CAN-NC.
CAN-NC aims to create a healthier, more positive aging experience with creativity as the catalyst. Adult learners of all ability levels are internally motivated and self-directed, and they bring a wealth of knowledge and life experiences to learning. The creative arts give them a platform to share their voice and pass their legacy to the next generation. Our professionally trained teaching artists respect this and encourage incorporating life history into the art-making process whenever possible. CAN-NC fulfills its mission by educating others about the field of creative aging and offering a wide array of creative opportunities to help older adults stay socially, emotionally, and civically engaged.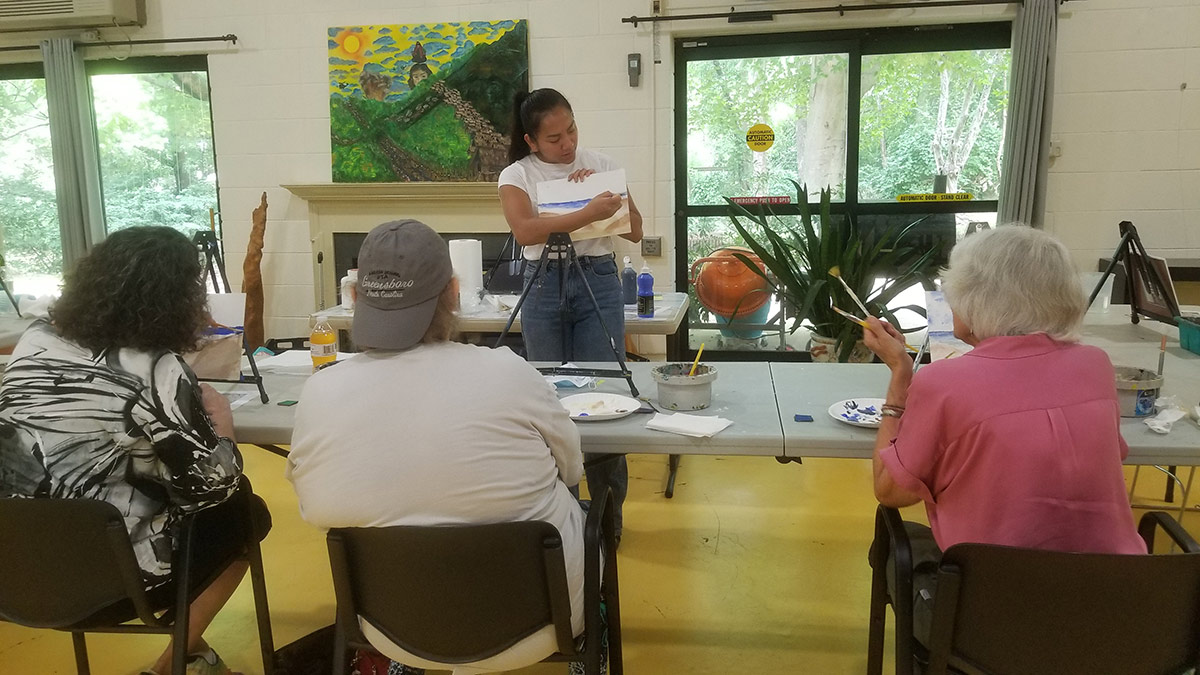 For more information, please contact CAN-NC Executive Director Lia Miller at lia@can-nc.org or 336-303-9963.
Website:  https://can-nc.org
Classes:  https://can-nc.org/classes
October Calendar of Classes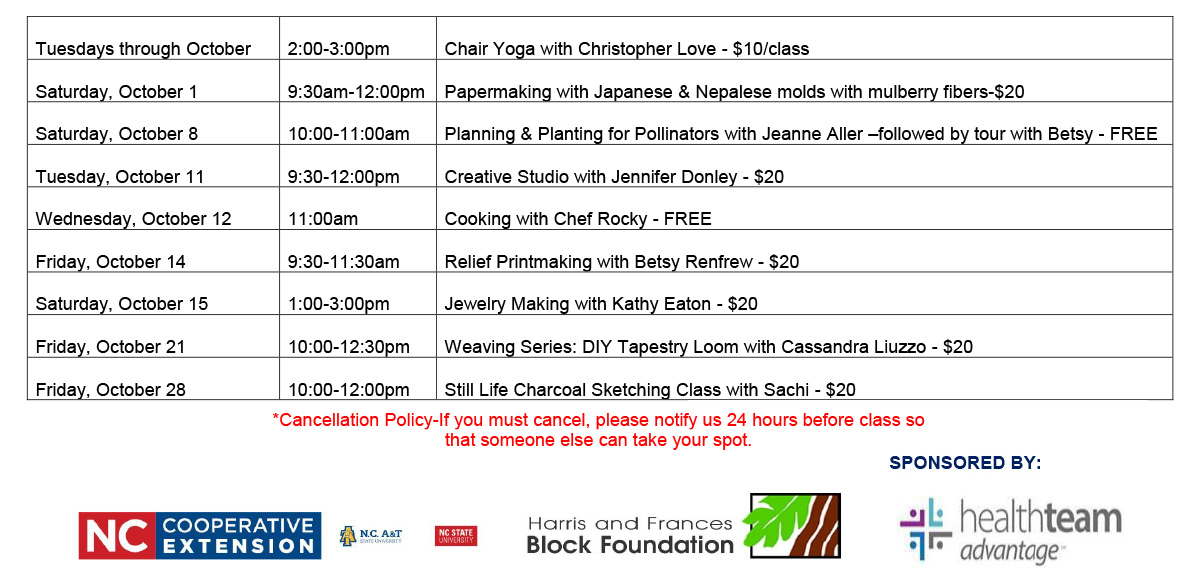 About Creative Aging Network-NC:
The mission of the Creative Aging Network-NC (CAN-NC) is to provide innovative arts programming and education to enhance the well-being and social connection among older adults throughout North Carolina. The CAN-NC campus, located just 3 miles from downtown Greensboro, NC, serves as a site for intergenerational and multicultural engagement, collaboration, and education.