Abbotswood at Stonehenge –
Clutternomics: Combat the Clutter
Wednesday, January 26 at 3:30 p.m.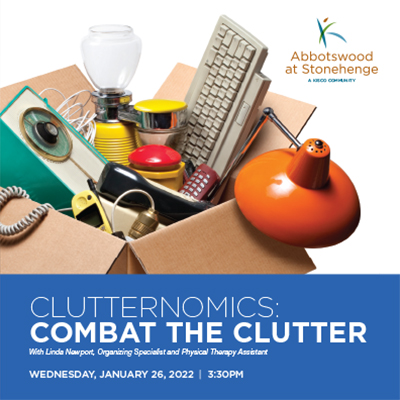 Settling into a maintenance-free lifestyle, meeting new friends and engaging in various activities is an exciting experience requiring planning, organization and … decluttering. Join us at Abbotswood at Stonehenge with Organizing Specialist Linda Newport, who will be sharing valuable tricks and tips on decluttering your home before moving into a senior living community.
TO RSVP, CALL 919-847-3202
Guests who wish to attend events, must present proof of COVID vaccination(s) or a negative COVID test and wear a facemask at all times during the presentations.