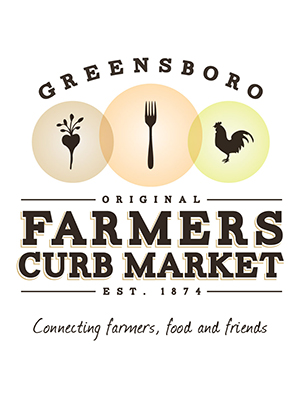 Greensboro Farmers Curb Market
Inside Market Reopens with NEW Hours
Saturday, October 31 – 8 am to 12 pm
The Greensboro Farmers Curb Market (501 Yanceyville Street) transitions inside on Saturday, October 31!
Safety precautions include ventilation of air, one-way shopping aisles, upholding distancing and face covering requirements, and customer counts per state mandates. Customers are encouraged to shop with a list and purpose, bring cash, and pre-order from vendors, of they wish to reduce their time in the Market.
Please arrive by 11:30 am to allow time to shop. The Market will close promptly at 12 noon. Pre-order Wednesdays "GFM 2 GO" for drive-thru pick up from 8am – 10am until November 18.
For more information, read Greensboro Farmers Market Transitions To New Fall Hours.