When:
March 5, 2022 – June 25, 2022
all-day
2022-03-05T00:00:00-05:00
2022-06-26T00:00:00-04:00
Where:
GreenHill Center for NC Art
200 N Davie St.
Greensboro
NC

Contact:
Barbara Richter
336-333-7460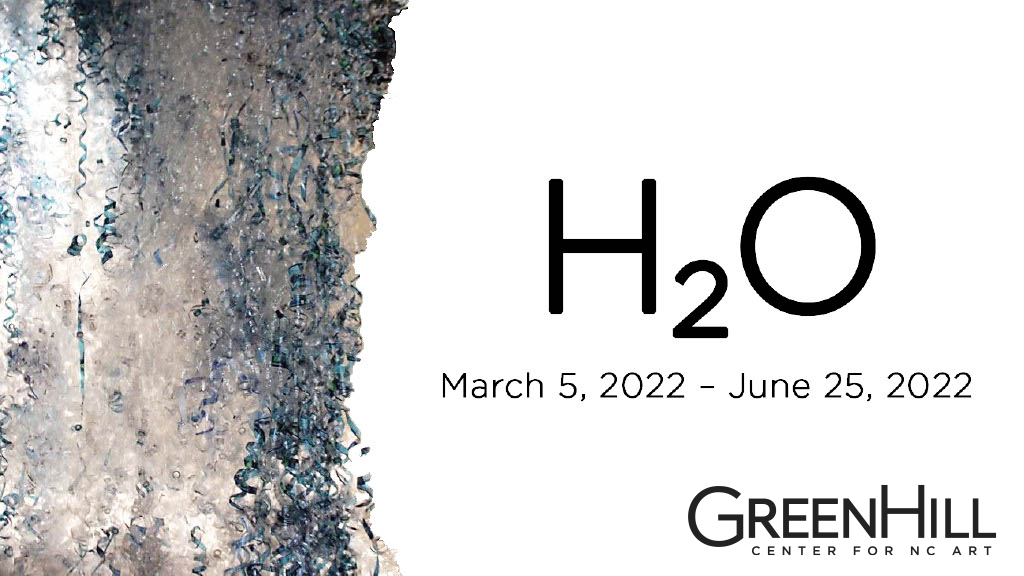 GreenHill Center for North Carolina Art unveiled plans for H2O, an ambitious, multi-media exhibition that highlights novel approaches to environmental stewardship. Works by Caroline Armijo, James Barnhill, Carolyn Henne, Bryant Holsenbeck, Kevin Palme, Barbara Tyroler, and Will Warasila feature large-scale, site-specific installations, documentary photography, and environmental art collaborations, March 5 – June 25, 2022.
"Through public art installations, a multi-faceted gallery exhibition and robust programming, H2O spurs community conversations and calls to action to protect and preserve our water systems," explained Barbara Richter, GreenHill's, Executive Director. "Exhibiting artists explore converging disciplines of art and science to innovate solutions, raise awareness, and re-think the roles we all can play to create a better tomorrow."
The centerpiece of the H2O exhibition is a cascading public "waterfall" composed of 10,000 plastic bottles by environmental artist Bryant Holsenbeck. Located in the atrium of the Greensboro Cultural Center, the "waterfall" is one of several installations that draw attention to the waste stream of our society.
For more information, see the article:  H2O Exhibit at GreenHill Center for NC Art Through June 25