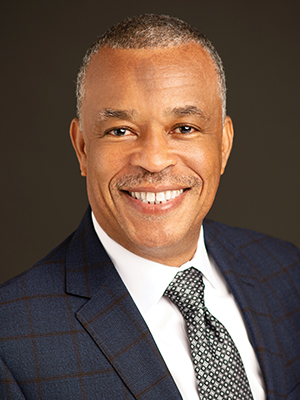 James M. Richardson
James M. Richardson CFP®, ChFC®, APMA® is a Private Wealth Advisor and Certified Financial Practitioner with Richardson Private Wealth Advisors – Ameriprise Financial Services in Raleigh, NC.

While the best things in life are free, as the saying goes, some of life's great experiences do have a price tag. If you're considering fulfilling your childhood dream of hiking the Appalachian Trail or you're offered tickets to see your favorite team play in the championship game, you know these experiences can be costly. Yet these opportunities can be within financial reach if you have a plan and sufficient funds set aside. The following do's and don'ts can help you take the right steps to make these dreams a reality.
Do calculate the total cost of the experience.
Many opportunities have upgrades or additional options that can make the experience memorable. Think about what the ideal experience looks like for you, and factor those extra costs into your budget. Be sure to include the cost of accommodations and airfare if participating requires you to travel.
If you're traveling with family or friends, discuss your expectations before you go. That way, if your friend wants backstage passes or a seat upgrade, you can prepare your budget accordingly. You'll also avoid an emotional decision in the moment that could derail your finances.
Do make saving a priority.
Start by looking at your recent spending and identify ways to allocate money to fund your dream.
If you have a recurring subscription or a cable package you don't use, consider eliminating the expense and funding your dream instead. Next, create a savings goal, or the amount you'd like to earmark for those VIP tickets each month.
Having a goal may help you reign in impulse purchases, because your financial priorities will be top-of-mind.
If you're still tempted to spend the money elsewhere, consider establishing a separate savings account. Many accounts allow you to set up an automatic transfer into the dedicated account each month. If you have the option, automatic transfers could help make the process of saving easier.
Don't spend your emergency savings.
While you may be tempted, avoid tapping into your emergency fund. This money should be used to meet a sudden unexpected expense or to fill the gap in case of a job layoff. If you fund your scuba vacation instead, you do so at a possible risk to your long-term financial security. Unforeseen expenses can occur at any time, so you want to have sufficient money in place.
Don't forget to keep funding other financial priorities.
As you save toward your dream, make sure you continue to fund other long-term financial goals, such as your retirement or your child's college tuition. If you want help balancing your priorities, consider meeting with a financial professional who can work with you to develop a strategy that addresses your unique situation.
Do enjoy the experience without the financial guilt.
If you take the time to create a plan and be diligent about saving, chances are that you'll be able to enjoy the experience without thinking about its impact to your budget. Your dream will feel even more fulfilling if you feel good about the financial decisions you made to get there.
James M. Richardson, CFP®, ChFC®, APMA® is a Private Wealth Advisor and Certified Financial Practitioner with Ameriprise Financial Services, Inc. in Raleigh, NC. He specializes in fee-based financial planning and asset management strategies and has been in practice for 27 years. To contact him, RichardsonPrivateWealthAdvisors.com, 919-874-0024, 3720 Benson Drive, Raleigh, NC 27609. Investment advisory products and services are made available through Ameriprise Financial Services, Inc., a registered investment adviser. Ameriprise Financial Services, Inc. Member FINRA and SIPC.
© 2017 Ameriprise Financial, Inc. All rights reserved. File #1726901 (Approved until 03/2018)