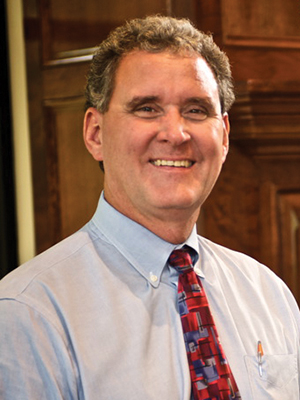 David Ammons
David Ammons is president of Retirement Living Associates, Inc. (RLA), a company which provides planning, development, marketing, and management services for new and existing retirement communities. He has worked in and with Senior Living Communities since his graduation from Wake Forest University in 1985.
In this issue, I have created my article as, rather than my view, more of a research document because the question of the future of nursing (skilled) care homes is a significant one.
Since 2011, national occupancy rates in nursing homes have dropped nearly 6 percent, leaving more empty beds across the country than ever recorded.(4) With 70.8 million baby boomers fully retired by 2030,(1) what does that mean for the future of nursing homes? Are nursing homes prepared for The Silver Tsunami?
According to John Whitman from the University of Pennsylvania's Wharton MBA Health Care Management Program, it's time to "raise the level of awareness about the situation."(3) Today, grandma doesn't necessarily end up in the nursing home. Consumers have more options from a mix of Life Care retirement communities, PACE Programs, assisted living adult day care centers, and increased use of home care.
These alternative living options have been fueled by the change in reimbursement models from Medicare and Medicaid and anchored to length of stay conditions. Some believe the current models for nursing homes are outdated, expensive to fund, and not meeting the specific needs of the consumer or changing marketplace.
Nursing home economics are also handcuffed by public policy. In the era of the Affordable Care Act and "preferred provider networks," major provider networks direct patients to a small percentage of available nursing homes in a community. This leaves the non-preferred facilities receiving significantly fewer Medicare and private pay patients. The result? They have been forced to accept lower paying Medicaid residents, and this cycle often leads to closures.(3)
There could be hope in the new era of deregulation, but the solution lies with the primary stakeholder groups: resident advocates, providers, and policy makers, but the needed conversations are not happening to inform true repeal.(2)
To survive, Whitman urges that the industry must change to meet the needs of shifting demographics, adopt new technologies to address the unique medical needs of residents, and solve the high costs of recruiting and retaining staff.(3)
Yet to other industry experts, the nursing home industry is not as doomed. A recent report by Plante Moran states quite the opposite. While the report acknowledges the industry is in transition, it claims not all nursing homes are in danger. For "facilities that can provide high-quality, cost-efficient care" the future "looks bright," especially as we prepare to care for retiring baby boomers. They predict providers who manage care well by episode and adopt flexible labor models will be best-prepared for success. The report offers certain strategies to grow occupancy, like targeting a lower Medicare length of stay, to become attractive partners with hospitals.(5)
The report points to growing wages and employment opportunities as proof of the industry's resilience. Average LPN salaries jumped 25 percent between 2015 and 2016. It's predicted that by 2020, employment in the country's healthcare sector will have grown at a rate of 30 percent, which is more than double all other employment sectors.(5)
---
(1)  https://www.census.gov/newsroom/press-releases/2018/cb18-41-population-projections.html
(2)  https://www.healthaffairs.org/do/10.1377/hblog20180820.660365/full/
(3)  http://knowledge.wharton.upenn.edu/article/will-u-s-face-shortage-nursing-homes-baby-boomers/
(4)  https://www.nytimes.com/2018/09/28/health/nursing-homes-occupancy.html
(5)  https://go.plantemoran.com/acton/attachment/15093/f-0a27/1/-/-/-/-/2018_HC_Make%20the%20Mark.pdf?sid=TV2:1Ak9cSW1m