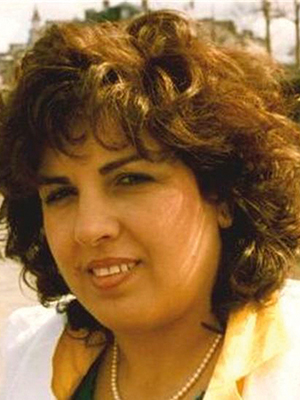 Samira Haddad
Samira Haddad, owner and Certified Master Trainer of permanent cosmetics has been "changing faces" since 1987. Samira is a pioneer in the permanent makeup industry.

Permanent Makeup (PMU) is a specialized cosmetic procedure, performed by a licensed technician, that uses color pigment to give clients permanent eye liner, lip liner, or eyebrows.
Sterile hypoallergenic cosmetic pigments are placed into the dermal layer of the skin using single-use, disposable needles. Technicians will use topical numbing cream prior to each procedure to make the experience comfortable.
Permanent makeup allows you to have more freedom and saves the time of applying makeup. You have eyeliner and eyebrows that you don't have to apply every day and that "stay" put through sweating, swimming, and any anything else.
Microblading Brows
With Microblading, you can have natural looking eyebrows. Every hair is drawn manually with a very thin blade, taking into consideration the growth of your eyebrow hair and the proportions of your face.
During microblading, a special manual hand-tool, which holds disposable micro blades is used to deposit the pigment into the epidermis. These micro blades allow the technician to create super-fine and crisp hair strokes.
Microblading is great for people that want a "natural" look. It typically lasts 12 to 18 months before requiring touch-ups to maintain a "fresh" look.
How long will it take?
Microblading is done in two sessions. The first takes 1-1/2 hours. The brow is shaped and styled to your preference, and then color pigment is applied. Four to six weeks later, you will return for a touch up.
The final result isn't determined until after your 2nd appointment, which is called the "perfecting" session. At this appointment an assessment re-evaluates how your skin is reacting to the pigment and any necessary changes are made.
Who Benefits From Permanent Makeup?
Professional women, busy moms, active women
People with contact lenses, glasses or who have had Lasik surgery.
Those suffering from allergies related to cosmetics, or sensitive skin.
People in need of color a correction.
Full or partial hair loss from medical conditions like Alopecia or Trichotillomania
Areola Pigmentation