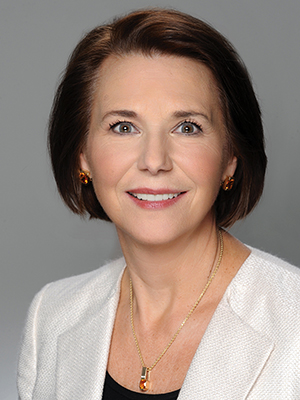 Linda P. Erickson
Linda P. Erickson, CFP®, is the president of Erickson Advisors and a registered principal offering securities and advisory services through Cetera Advisor Networks, LLC. Contact her at 336-274-9403. lindae@ericksonadvisors.com.

Preparing for a Great Transition from one generation to the next has been on our minds recently. We realize the challenges of the several aspects of this Great Transition: healthcare, custodial or long term care, housing for the aging generation, and the need for resources by the younger generation who want to assist parents and grandparents in this transition.
This is complicated stuff, so let me break it down to three main components: resources, steps to take now and big picture advice.
Resources: Medicare and Medigap Insurance. Almost every state now has a version of NC's SHIIP (Seniors' Healthcare Information Program). North Carolina was the first, I am proud to say, to offer this free and unbiased comparison of all available programs.
Of course, there is Medicare.gov for you do-it-yourselfers. Just remember that enrolling in Medicare is a one time action step, but review of the choice you make regarding your Part D (Drugs) provider should be reviewed every year as formularies change as does your list of medications.
Enrolling in a Medicare Advantage Plan (Part C) should be researched in light of your choice of physicians and your general lifestyle that might include travel. Medicare Advantage is a low cost choice for some, but could come with a costly surprise when a medical procedure or stay out of the network is not fully covered. The government does provide a handbook: Medicare and You.
Senior Living and Long-Term Care. Distinctions between living options are complicated: Skilled Nursing, Short Term Rehab, Assisted Living – some with and some without "Memory Care", and Independent Living Communities which may include all of the Assisted Living and Skilled Nursing services. Community tours are a "must." There are consultant professionals who can help sort through the maze and assist in making the right decision.
For those for whom Medicaid assistance is needed, be sure to learn about the difference between Medicaid Certified and Medicaid Accepting. Be sure to understand the Medicaid lookback period.
Steps to Take Now. We encourage a Family Meeting, but you will need a Facilitator like a Financial Advisor, Attorney, or someone who knows you and your family and can keep the Agenda on track according to your wishes.
Create a checklist of all items which pertain to assets, liabilities, income, and on-line connections. We have created a "Final Affairs Checklist" which we are happy to share. Knowing where documents, statements, passwords, list of medications, and other important items are kept will greatly assist you and those who care for you.
Big Picture Advice. Planning for life transitions is emotionally challenging, but it can be empowering. Start the discussion now and take these ideas to your financial advisor or other trusted professional to get an objective opinion, and some direction in the next steps for you.