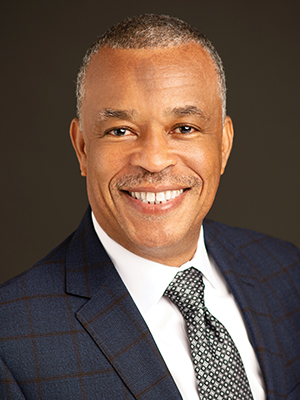 James M. Richardson
James M. Richardson CFP®, ChFC®, APMA® is a Private Wealth Advisor and CERTIFIED FINANCIAL PLANNER practitioner with Richardson Private Wealth Advisors, a private wealth advisory practice of Ameriprise Financial Services, Inc. in Raleigh, N.C.  He specializes in fee-based financial planning and asset management strategies and has been in practice for 29 years.

The dream scenario for many retirees is to have a second place to call home. It may be a house or condominium in a warmer climate that allows you to escape the cold winters, a retreat at a lake or resort location where you can spend extended periods of time, or even an apartment in the big city that puts you in the center of the action. Regardless of the type and location, if you desire a second residence one of the most important questions to ask yourself is whether to own or rent it.
Weighing your financial and emotional decision
Determining if you should buy or rent rests in part on financial considerations. Buying a second home can be a large financial commitment that offers you the chance to own a property that has the potential to increase in value. On the other hand, renting doesn't require as much of a commitment but could also have some drawbacks. Buying or renting a second property is not only a financial decision, however. It is an emotional one that encourages you to think about why having another space is important to you.
To help weigh the financial and intangible factors of the decision, ask yourself the following two sets of questions as a starting point.
Five questions that can help steer your decision:
Do you have sufficient assets available to purchase the home outright without putting your retirement security or cash flow strategy at risk? If you need to take out a mortgage to afford your second home, will it strain your monthly budget in retirement?
Are you in a financial position to pay for remodeling the house to meet your lifestyle and for upkeep on the property?
Will you use the property enough to get your money's worth?
Is the property marketable as a rental unit, and how easy will it be to sell in the future?
If you choose not to own, are you prepared to handle potential increases in rent?
Five questions to help weigh the intangible factors:
Is hosting family and friends part of your retirement vision? If so, do you wish to eventually give the property to your children as part of an inheritance?
Are you content to re-visit the same location?
Do you prefer to be among your own furnishings or are you comfortable using what's available in a rental property?
Are you physically capable of caring for a second property and willing to do so?
How far will you travel between two properties?
If your answers give you pause, now is the time to talk to a financial professional. He or she can provide an objective perspective based on your savings, income, retirement plans, and other goals. Together, you can create a financial plan that can help you feel confident with the choice you make.