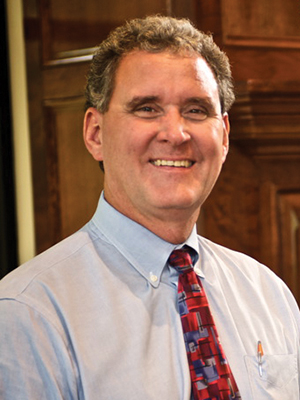 David Ammons
David Ammons is president of Retirement Living Associates, Inc. (RLA), a company which provides planning, development, marketing, and management services for new and existing retirement communities. He has worked in and with Senior Living Communities since his graduation from Wake Forest University in 1985. Contact David Ammons at david@rlainc.com or 919-783-0044 ext 21.

In the Fall issue, we learned from guest writer Chris Burns that nearly 85% of people ages 60 and older own a cell phone or smartphone. But how is this age group using their phones?
Many of us have witnessed our kids helping grandma out with her phone – typically, that involves the child taking the phone and uploading an app or explaining how Facebook works while grandma looks on. But a 2017 study by the AARP found that older adults are taking control of their smartphones in ways they haven't before.
"Technology Use and Attitudes Among Mid-Life and Older Americans" found that most people age 60+ are using their phones to text, followed by getting directions or traffic information. In fact, texting has surpassed emails in the way most seniors connect to their friends and family. It makes sense; today, many families live hundreds or even thousands of miles apart, and texting is the fastest and easiest way to stay in touch.
Downloading or purchasing apps, surfing the Internet, and getting news or other information round out the top five most common ways older folks use their smartphones. (Gaming also ranked surprisingly high, although seniors tend to use their tablets over smartphones when solving the latest crossword puzzle in Words with Friends.)
Older adults have hopped on the social media bandwagon, too, although the platforms they use differ from younger generations. While the younger crowd rules apps like Snapchat and Twitter, social media management platform Sprout Social reports that 68% of folks ages 50 – 64 and 46% of people over 65 use Facebook.
Seniors usually do need some assistance when using smartphones, however. A study conducted by the University of California San Diego found that unfamiliarity with tech terminology was one of the biggest barriers for seniors when using their devices. Many people over the age 60 retired before technology was widely used in the workplace – and they certainly didn't have computer labs while they were in school.
But the study also found that once seniors do get some assistance with the operation of their devices, they embrace using them.
"Texting and Facebook are how I stalked my daughter while she was at college, and how I now keep up with all the cute pictures of my new grandson," reports one local grandmother. She adds with a laugh, "I'm not sure if my daughter is glad or not that she taught me how to use it, but I'm sure having fun doing it!"
Chris Burns is a Partner with Summit Marketing Group in Hendersonville North Carolina. His firm regularly helps clients position their products and services to reach senior adults with the right messaging through the best means. Learn more about him at summitresults.com.