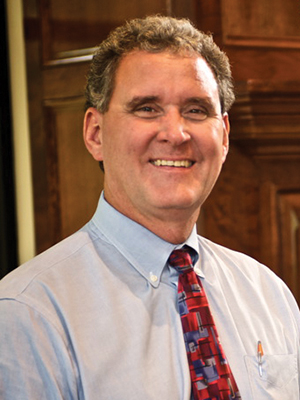 David Ammons
David Ammons is president of Retirement Living Associates, Inc. (RLA), a company which provides planning, development, marketing, and management services for new and existing retirement communities. He has worked in and with Senior Living Communities since his graduation from Wake Forest University in 1985. Contact David Ammons at david@rlainc.com or 919-783-0044 ext 21.

What is a Retirement Community? What will a Retirement Community be in the Future? What has a Global Pandemic done to the direction Retirement Communities will go?
These questions continue to be asked and evolve. Today as one that has been in the industry for 35 years, I realize I am involved with what we once viewed as "way in the future" Retirement Community options. I propose that one way to find an answer to this question is for me to look back hard and try to remember what these communities were in the 1980's, 1990s, etc. and compare that to today. In doing this task over a several day period and talking to about 25 others that have been in this industry I have concluded the answer is simply—Changing. This definition was found online.
What are Retirement Communities?
Retirement communities are designed to help retirees relax, flourish, and enjoy life. The options found will accommodate a wide spectrum of wants and needs:  from the active weekly tennis player searching for an easier lifestyle, to those needing a bit more help while living with the challenge of declining abilities.
My first impression of this definition was not positive, it is too general and too broad. But after more reflection I have come to believe it is this broad stroke approach that actually does exactly define communities. Today retirement communities cover a wider range of options than ever before and this evolution of new options being invented is going to continue to stretch and grow. I have in past articles used colleges and universities as a good way to appreciate the range. Colleges range from small like under 1,000 students to very large with over 100,000 students, small campuses from a few acres to huge campuses larger than some towns. Campuses range from single buildings to sprawling architecture of dozens and dozens of buildings. My favorite comparison point is how colleges range from the majority are day students or online students to the majority live on campus in dorms and take in all the lifestyle offered. These points of number of students, size of campus, number of buildings, and student involvement all apply to Retirement Communities. We all know some students are drawn to one type of university while others are drawn to almost the opposite.
As you consider a retirement community assess all of these factors; do I like lots of other residents, do I prefer small and intimate, do I prefer rural or urban, etc. A comparison that is relevant in scope but not in specific example is what is offered. An institution of higher education may offer only under graduate or many graduate programs and other schools like Divinity or Medical or Business. Whereas retirement communities range from only Independent Living on campus to including any combination of assisted care, memory care, skilled care.
Choosing a Community that Appeals and Provides and Enhances are personal decisions but need to be measured.