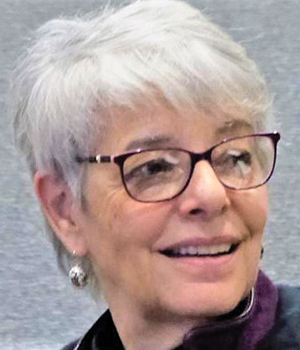 Cheryl Greenberg, Ed.D.
Dr. Cheryl Greenberg, Ed.D., works as a coach, or guide, for seniors and their families as they consider and plan for changes in their personal and work lives. Contact her at theagecoach@gmail.com or 336-202-5669.
We are tired of COVID. We are bored with Zoom meetings and missing our friends and family.
It's OK. We can handle this … and we should handle it.
After all, we know that staying actively engaged in work, play, and social activities is very important to our mental and physical health and even to our ability to remember and problem solve.
So, what are some creative ways we can jump through the hoops of COVID caution for a while longer?
Congratulate Yourself for Your Successes.
First, congratulate yourself for the creative ways you have already stayed active and connected to other people. You remember better, feel happier and are healthier when you have a sense of accomplishment.
Connect with Others.
Dr. Susan Pinker tells us that having regular social contact is incredibly important for our physical and mental health. So, think of new ways to stay closely connected with others:
Invite friends to join you for a book group or a virtual tour of Europe.
Use an app, such as Netflix Plus, to watch an award winning movie with family members and discuss the film.
Schedule online problem solving meetings for work and volunteering.
Use a meeting platform to share your new baking (carpentry, gardening or decorating) skills with family. Invite them to work along with you while you give advice.
Commit to New Learning and Adventures.
Create new activities that challenge you physically and mentally:
Reach out to local libraries, community centers, interfaith organizations to ask how you can help advocate for social justice, decreasing hunger, consumer rights.
Find classes online through university emeritus programs, Shepherd's Centers, art museums and libraries to learn another language or build a computer.
Contact VolunteerMatch.com or the Volunteer Center of the Triad to match your interests with community needs.
Try a fitness activity that is new and challenging, such as tai chi, yoga or strength training.
Create your own connections and adventures for staying engaged during the pandemic.