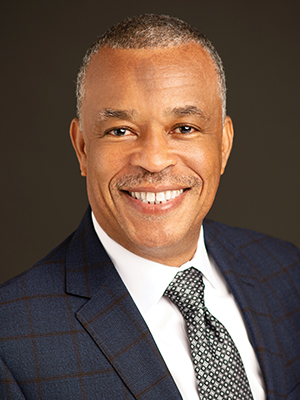 James M. Richardson
James M. Richardson CFP®, ChFC®, APMA® is a Private Wealth Advisor and CERTIFIED FINANCIAL PLANNER practitioner with Richardson Private Wealth Advisors, a private wealth advisory practice of Ameriprise Financial Services, Inc. in Raleigh, N.C.  He specializes in fee-based financial planning and asset management strategies and has been in practice for 29 years.

As Americans have increasingly turned to digital devices and online shopping as a result of the pandemic, there has been an unfortunate rise in identity theft and fraud as scammers attempt to exploit the situation. Alarmingly, 10% of US adults report being a victim of identity theft since the onset of the COVID-19.1
Identity theft is a broad term for unauthorized use of your personal data, typically for financial gain. It starts when someone "steals" your name, address, social security number, checking account or credit card numbers, passwords, and other personal information. While identity theft can be scary, there is some good news. You can protect yourself, in most cases, by being aware of the threat and following certain practices for safeguarding your information.
Monitor your accounts regularly.
Take advantage of online access to your financial accounts and watch for fraudulent transactions. If something seems amiss, contact your bank immediately.
Keep tabs on your electronic devices.
We live a lot of our lives online, and some level of risk to our data is unavoidable. But you can take steps to minimize security gaps. Start with your physical devices. Always keep the software, both applications and operating systems, on your phone, computer, smartwatch, and other devices up to date, and enable automatic updates where possible. You may also want to limit mobile-app access to vital pieces of information, such as location, contacts and photos, unless completely necessary.
Clear your history often.
Get in the habit of clearing the cache or history in your Internet browser before you log out or step away from your computer. Doing so may not stop the most persistent thieves with forensic skills, but it will slow down the process of retrieving data you'd rather keep private.
Change your PINs and passwords.
If you regularly access financial accounts and complete credit card transactions online, it's particularly important to have several layers of security in place. For example, you can easily require a PIN or password log-in whenever you turn on your phone or start your computer. But if you use the same password to log on to your computer and your bank account, or to open your phone or retrieve your email, you've defeated the purpose and made the identity thief's job that much easier. Make your passwords inscrutable to outsiders. While nonsensical strings of letters, symbols and numbers can be hard to remember, they will be tougher passwords for criminals to crack.
Watch for scams.
Scammers are using increasingly realistic emails and text messages to prompt you to click links or provide your personal information – a tactic known as phishing. Remain skeptical of emails that are pushing you to take action to solve an apparently urgent problem, even if they appear to be from a trusted source. If it's from a company you work with, don't log in from a link in the message, go to the company's website and log in to your account from there instead.
Stay informed and alert.
Because of the annual cost of identity theft, the federal government is interested in helping consumers stop identity theft before it happens. Stay informed about consumer identity theft with alerts, tips and other resources provided by the Federal Trade Commission at www.consumer.ftc.gov.
1 TransUnion Public Sector survey, August 2020.