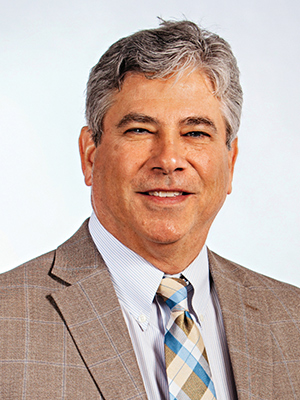 Jeff Shell
Jeff Shell is an independent insurance broker specializing in Medicare, Life, and Health Insurance Products. Contact Jeff at The Health Insurance Shoppe, 336-763-0775 or Jeff@HealthShoppeNC.com.

Medicare Volunteer or Licensed Health Insurance Broker?
When considering Medicare options, should you consult with a Seniors' Health Insurance Information Program (SHIIP) volunteer or a licensed Medicare and health insurance broker?
"One Shoe Does Not Fit Everyone's Foot!" In central North Carolina, there are 74 different prescription drug and Medicare Advantage options and 64 Medigap plans to choose from. Picking the right plan is critical.
A SHIIP volunteer can help Medicare beneficiaries better understand their Medicare options and benefits by providing free and unbiased guidance. SHIIP volunteers complete a 13-hour online training course, attend periodic in-service training, a quarterly meeting, and are required to provide 40 hours of volunteer service per year.
A licensed health insurance broker represents all the major insurance companies equally and helps Medicare beneficiaries understand their options and benefits by providing free and unbiased guidance – but their certification, licensing, and appointment process is much more rigorous.
Brokers are compensated by the insurance company only after they have "invested" their service, time, and expertise to help their clients.
To become licensed in the State of North Carolina, Brokers are required to complete Life, Health, Medicare and Long-Term care pre-licensing courses (minimum 50 hours) and successfully pass two state board exams. Completing America's Health Insurance Plans (AHIP) curriculum is required every year. Brokers also annually recertify with each individual insurance company by completing training, testing, and successfully passing educational curriculum requirements. They are re-appointed each year only after demonstrating plan knowledge and proficiency. Full-time brokers interact with multiple clients every day. Continuing education is an ongoing state requirement.
Brokers also must preserve client confidentiality and maintain high moral and ethical standards and they are subject to periodic audits.
Having a licensed broker as "Agent-of-Record" also provides the client with a trusted local resource who can provide health literacy guidance, find providers, and answer coverage and billing questions.
In summary, SHIIP volunteers are an excellent educational resource, but when it's time to enroll, contact your local licensed Medicare health insurance professional. Look for an established company with Certified Senior Advisors (CSA®) who offer FREE consultations.