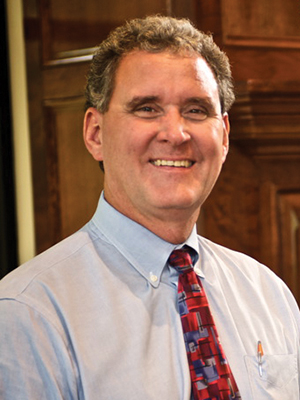 David Ammons
David Ammons is president of Retirement Living Associates, Inc. (RLA), a company which provides planning, development, marketing, and management services for new and existing retirement communities. He has worked in and with Senior Living Communities since his graduation from Wake Forest University in 1985. Contact David Ammons at david@rlainc.com or 919-783-0044 ext 21.

I enjoy writing this column every quarter and I hope that my insight or the insight provided by other senior industry professionals has been helpful or enjoyable for you. This quarter I am going to share the wide spectrum of activity that we are currently involved with at my company, Retirement Living Associates, the goal is simply to portray the wide array of what is going on in the Senior Industry.
Under Management:
Currently we manage communities, they are the following listed in the order we became involved:
Springmoor Retirement Community a Continuing Care Retirement Community in Raleigh, NC
Mars Hill Retirement an Assisted Living Community in Mars Hill, NC
SearStone a Continuing Care Retirement Community in Cary, NC
Ardenwoods a Continuing Care Retirement Community in Arden, NC a suburb of Asheville
Twin Creeks an Assisted and Memory Care Community in Riverview, FL a suburb of Tampa
Plantation Oaks an Assisted Living and Memory Care Community in High Springs, FL
Under Consideration for Purchase:
Currently we are looking at two Assisted and Memory Care Communities in Florida. Confidentially keeps me from listing them, but they are both well positioned communities – one that has been open for several years and one that only opened in the last two or three years.
Under Development:
Currently we are in full scale Marketing effort to reach the State on NC's requirement for pre-sales of a very exciting Equity Model Continuing Care Retirement Community in Mills River, NC. Mills River is conveniently positioned between Brevard, Hendersonville, and Asheville in Western NC. The Community is Legacy at Mills River and is on track to be a beautiful new addition to the robust Asheville Senior Market.
Under Consideration for Development:
Currently we are working with two groups to develop new communities:
One is in Clearwater, FL. At this point we are pretty early in the process but are excited about the possibilities. This community plans to combine Independent Living with Assisted Living.
A second community is in the Triad area of NC and is really focused on a very affordable Independent Living option. The idea is to make just about all of the common amenities and services optional to allow residents to design their own package for their senior community.
In Summary:
We are proud to be involved with projects that we feel are well positioned with the right Priority on Resident First Focus. Each of our Communities have residents that are very Happy and Share their Enthusiasm with us about living where they do.