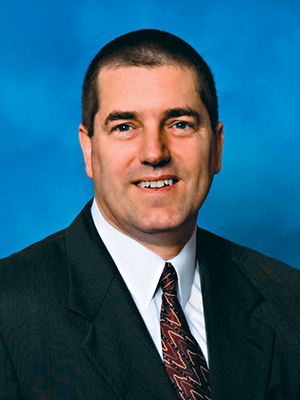 David Haynes
David Haynes, CLTC, is an independent insurance broker specializing in long-term care insurance planning. Contact David at 336-314-1698 or david@haynesltc.com.

A lady called me after reading the Retirement Resource Guide's "Summer" edition. She commented, "This guide saved the day for us!" She further explained how much information was provided in the guide to assist family members in the transition phases of life. I shared how honored I am to write a few thoughts about extended care planning each quarter. The main objective of my column is to equip and prepare you, the reader, for an unannounced health event leading to a short or long term care event, while protecting you from huge consequences to your retirement plan.
You plan to enjoy a long and happy retirement life and are not planning on a long term care event where you will be dependent on the care from others. Let's face it, you hope it doesn't happen. But with a very high probability that it could, are you prepared? If you don't have some type of long term care insurance policy (LTCi) to protect yourself as you get older, don't put it off. The longer you wait, the greater the chance of your health not allowing you to obtain coverage in addition to the premiums perhaps costing more.
In my 25+ years in the insurance business, I've seen hundreds of situations where a planned decision was not made before an actual event occurred and families suffered due to a lack of planning. If you know of someone experiencing a long term care event right now, ask them how they prepared for paying for the cost of care. More than likely they will say they wish a policy would have been in place. If they encourage you to consider a policy, please take their advice.
Long term care insurance provides dollars to pay for needed care in the home or facility settings in the event of an extended illness or accident. It is assistance provided to loved ones because of their inability to perform the normal activities of daily living due to an illness, injury or cognitive impairment such as dementia or Alzheimer's. Our knowledge is often limited by the assumption that only the frail and feeble need care. That is only a small part of the population. Spoiler Alert – Health insurance and Medicare DO NOT pay for long term care expenses. It's cash and/or a long term care policy that will pay these expenses. For the business owner, LTCi premiums may be partially or fully deductible as a business expense under IRS laws.
As we enter a new Fall season, consider implementing a plan and enjoying the peace of mind that it can provide. If you've read this far, you may want to take one more step of having a conversation with a professional. It will cost you nothing to ask. If you have a policy, please share this with a friend and encourage them to look into this. If you are in the midst of providing care now for a parent, keep the hope and don't give up. You're doing the right thing. I know, I've been there before.