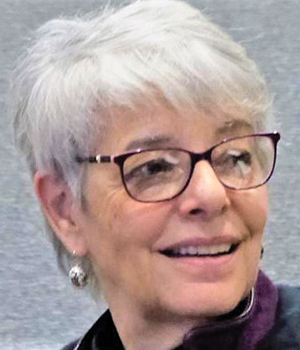 Dr. Cheryl Greenberg, Ed.D.
Dr. Cheryl Greenberg, Ed.D., works as a coach, or guide, for seniors and their families as they consider and plan for changes in their personal and work lives. Contact her at theagecoach@gmail.com or 336-202-5669.
We can almost see and taste the winter holidays. And we are ready, after missing family and friends last year, to celebrate with joy and abandon.
But what does this look like in 2021?
In October, Dr. Anthony Fauci, Director of NIAID, said "If you're vaccinated and your family members are vaccinated … then you can enjoy the holidays. You can enjoy Halloween, trick-or-treating, and certainly Thanksgiving … and Christmas with your family."
However, he also added that the course of COVID-19 has changed several times. Staying aware of possible precautions is necessary.
So, what should you do? How can you celebrate and still stay healthy? The answers may be Creative Carols, Candles, and Pancakes!
Do large groups packed into a small room seem unwise?
How about a series of small get togethers, with five or six people at a time, so that you have plenty of space to move around, especially when you take off your mask to eat? Notice the glow of holiday lights and enjoy holiday foods safely.
Build (or buy) a fire pit. There is something soothing and exciting about sitting around a fire with friends, some hot cider and holiday tales.
Concerts with thousands of people you do not know can be unsafe. Instead, invite family to stream a holiday concert in your living room, or set up an app so that everyone can watch and talk to each other at the same … while they stay in their own homes.
Would you like to be in touch with folks who are far away or particularly vulnerable?
If traveling is unwise for you, visit virtually. You can have a holiday meal with everyone in your far-flung family by setting up a Zoom or Team meeting. Share recipes ahead of time, set a pretty table, and turn on the computer to talk and tease while you eat "together."
Visit immune-compromised family and friends cautiously. Limit the number of people who visit at the same time, be sure food gifts are appropriate for the person you are visiting, and of course, be sure you are healthy when you visit.
If you still want to get up and go, check out best times to travel by airplane (when airports will be least busy), or map out a car trip so that you know, ahead of time, safe places to stop for food and breaks. In fact, pack snacks and games so you can limit stops to what is needed for driving alertness and healthy stretches.
Most importantly, remember that socializing during the holidays is not only fun but important. Fun times with other people increase our "healthy hormones," reduce stress, and, in the long run, are good for our health and wellbeing.
Of course, be cautious, but also be creative. Christmas carols, Kwanza candles, and potato pancakes will look and taste good even with a few creative changes.