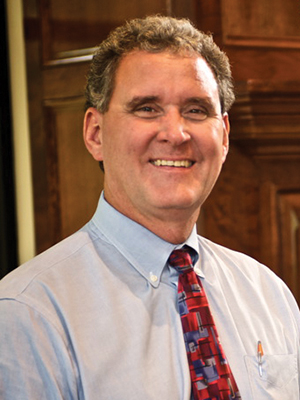 David Ammons
David Ammons is president of Retirement Living Associates, Inc. (RLA), a company which provides planning, development, marketing, and management services for new and existing retirement communities. He has worked in and with Senior Living Communities since his graduation from Wake Forest University in 1985. Contact David Ammons at david@rlainc.com or 919-783-0044 ext 21.

This month, I have asked Brandon Hair, Executive Director of Springmoor Retirement Community in North Hills, Raleigh, to talk about an exciting evolution underway in the skilled nursing world.
As more skilled nursing facilities adapt to a more homelike model than a traditional hospital model, employees must adjust their standard work schedules to accommodate each resident's individual lifestyle. This will eventually create person-centered care, which is the primary goal of culture change from a traditional care model to a homelike model. For this transformation to be successful long term, you must create two vital staff positions: a household coordinator and a clinical mentor.
The household coordinator is responsible for keeping the household of residents (usually 10-20) running each day smoothly and upholding the established core values of person-centered care by ensuring the daily preferences of each resident is met. These responsibilities include activity planning, staff scheduling, dietary orders, and daily housekeeping. Resident preferences honor when residents want to wake up, go to bed, eat each meal, and take a bath. Since each household will be different due to the diverse residents living in each, every household coordinator will operate their household differently from the others. When trying to find the right coordinator for each neighborhood, it is essential to find someone with knowledge and interest in all areas of responsibility listed above. This position is very versatile and does not focus on one specific area. The household coordinator must know how to manage staff from different departments such as dining, housekeeping, and activities. However, staff will be assigned to the same household to help cultivate strong relationships with residents, needed for person-centered care.
The clinical mentor is responsible for the overall quality of nursing care given to each household resident. This includes overseeing the clinical teams within their assigned household, consisting of nurses and certified nursing assistants. However, the clinical mentor is only responsible for the clinical staff assigned to their specific household, unlike the household coordinator. Giving the clinical mentor more autonomy to create and guide the plan of care for each resident helps each nurse and CNA provide the best person-centered care possible. This structure also benefits family members as they can go straight to the clinical staff that cares for and knows their loved ones best.
The decentralization of the traditional hierarchy of management seen in more traditional models to a more collaborative team approach has provided the household coordinator and nurse mentor the flexibility required to make the best decisions for the residents they serve each day. These two positions ultimately report to the Director of Nursing and follow the prescribed physician orders for medications and treatments. However, having these two dedicated staff members in each household within a skilled nursing facility has proven successful in overall resident care and resident, family, and staff satisfaction.