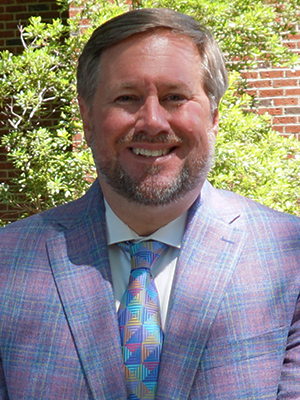 Brandon Hair, Executive Director
Brandon Hair found his calling at the age of 15 while working as a dishwasher at Cumberland Village Retirement Community in Aiken, South Carolina. He spent his high school years working there and moved up to waiting tables. That is when he says he "fell in love" with the retirement living industry.
Hair's career path (he thought) was to head into hotel management, but he realized that retirement communities really are hotels, only better because residents don't "check out." They live there and become family instead of guests.
"I love this industry because it is hospitality driven with relationships being a key component along with health care," says Hair.  "It blends my passion for hospitality and health care together, making it a great profession."
Education Led the Way
Hair credits an internship at a retirement home in Mt. Pleasant, South Carolina for deciding his career path. During his time at the Medical University of South Carolina, where he got his Master's degree in Health Administration, he had an internship that became a reference for his first job in the retirement industry.
His first job as assistant executive director led to his first executive director position in a retirement community in Easley, South Carolina. It was there that he learned about the many hats an executive director of a retirement community wears. From accounting, housekeeping, dining, wellness, health care, grief counseling, and more, the executive director touches all aspects of a resident's life. "It is a bit like being a mayor of a small town," says Hair. "It is a challenging and super unique role; requiring a true commitment and passion."
He landed at Springmoor in June 2015, moving his family from Greenville, South Carolina to Raleigh, North Carolina.
Fast Forward
Helping Hair do his job well is a tenured staff; many who have been at Springmoor for more than 20 years. "My staff is like family so it is important to find the right employees." Fifteen directors in finance, wellness, marketing, dining, and other departments report to Hair.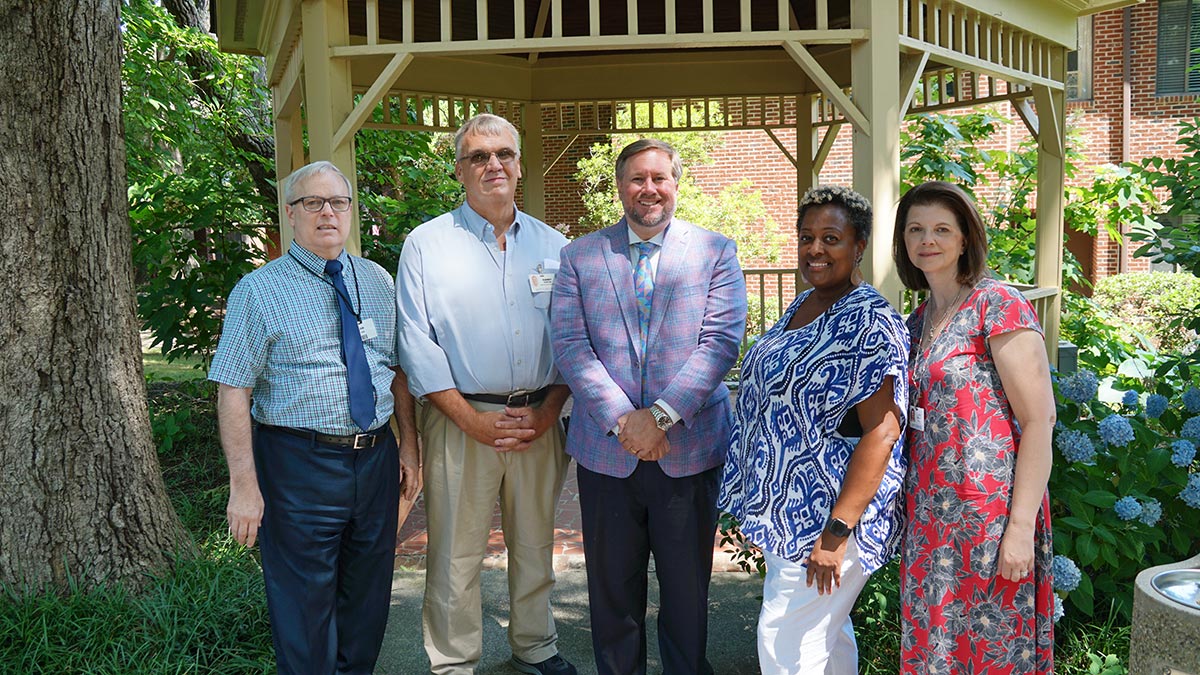 Left to right: Jim Cox, Randy Horton, Brandon Hair, Dee Redmon, and Lori Higgins
Relationships
Relationships are key for Hair who is an outgoing "people person." "I have a passion for serving people and making people happy which stems from my family background and the nurturing environment that I grew up in," says Hair. "My family instilled the principles of caring for and nurturing people, and I like a job with purpose."
The key to success according to Hair is building relationships. Over time, he has cultivated relationship with residents who have had fascinating lives and careers. Hair makes a point to meet every new resident and to get to know him or her upon arrival.
After nearly 17 years in the industry, Hair's passion for his chosen profession remains evident. "This is a great career and industry; it is important and will be needed even more as Baby Boomers continue to age."
Springmoor is a full service retirement community in Raleigh, North Carolina offering all levels of care including independent living to skilled nursing and memory care.