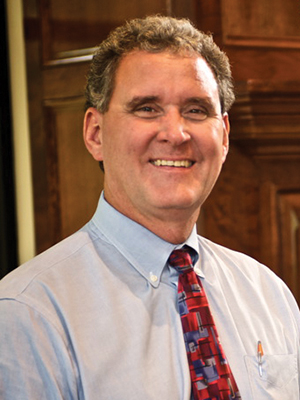 David Ammons
David Ammons is president of Retirement Living Associates, Inc. (RLA), a company which provides planning, development, marketing, and management services for new and existing retirement communities. He has worked in and with Senior Living Communities since his graduation from Wake Forest University in 1985. Contact David Ammons at david@rlainc.com or 919-783-0044 ext 21.

Assisted Living – Strong Option for Nation's Aging Population
In past articles I have shared the types of senior living options that are available. Some of the terms used in Senior Living will vary depending on context, like in regulations and by State, but one of the commonly mentioned options is Assisted Living. A recent article produced by Argentum a Senior Living Industry association provides a great deal of information about Assisted Living. I want to share a few of the highlights from this article.
"Assisted Living is a home and community-based setting for older adults combining housing, supportive services and health care as needed. Individuals who choose assisted living enjoy an independent lifestyle with assistance customized to meet each resident's needs and benefits that enrich their lives. Assisted Living promotes independence, purpose and dignity for each resident and encourages the involvement of a resident's family and friends. Staff is available to meet both scheduled and unscheduled needs."
Currently more than 1 million Americans reside in 31,400 assisted living communities across the country.
When assisted living meets a resident's needs, their care is generally provided at a much lower cost than other long-term care providers, like skilled nursing facilities or in-home care. The national average for assisted living is $54,000 per year. This is about ½ of skilled nursing care and can be much lower than full time home care.
Today 17% of Americans are 65 or older, this reflects a 38% increase since 2010. By 2040 estimates project that 22% of Americans will be 65 or older. By 2060 one in four Americans will be 65 or older.
"By attending to the social determinants of health, assisted living helps maintain the well-being of the nation's seniors and relieves the burden on public health programs like Medicare, Medicaid, and veterans' care. Care in senior living communities dramatically reduces hospitalization and social isolation, and saves Medicare an estimated $15.4 billion each year."
Medicare covers only short-term nursing home stays, mainly for rehabilitation, and limited home health care options. Yet many believe incorrectly that Medicare, Medicaid, or private insurance will cover long term costs.
As I touched on in my last article, a real issue is Staffing. Projections indicate that the U.S. will need to create tens of millions of jobs to care for seniors in the next two decades. The senior industry lost almost 110,000 positions between February 2020 and November 2021, and the industry is currently far below pre-pandemic levels. While the workforce is showing some improvement in other sectors, 70 percent of assisted living providers report experiencing a "significant" or "severe workforce shortage". Over 90% of all assisted living communities are offering higher wages than a year ago. Increased pay along with inflation in other costs will ultimately be passed on to the cost to live in Assisted Living.
Quoted sections were taken directly from Argentum's Assisted Living Policy Statement.
Caring for our Aging Nation: Policy Solutions to Increase Access to Assisted Living