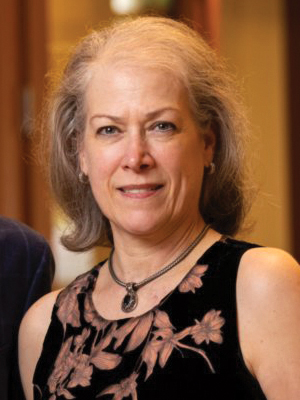 Tina Glenn
Tina Glenn is the President and CEO of Hearthside Home Care Inc. with home care services as FirstLight Home Care Guilford. She has over 40 years in healthcare and C-level executive experience of 28 years. She can be reached at 336-808-1351.
Now is the perfect time for older adults who are aging in place to focus on their safety, health, and wellness. The following autumn health and safety checklist for seniors could help you prepare yourself and your aging loved one for the changing season.
Conduct a home safety check. There are many things you can do to make your home safer for aging in place. Some are simple things, and some may include slight home modifications.
Pick up items on the floor and stairs that you could potentially trip over, including unnecessary clutter.
Coil or tape cords next to the wall so you can't trip over them.
Add secure railings to both sides of stairs, inside and out.
Add grab bars inside and outside the tub or shower, as well as next to the toilet. Also, consider adding a shower chair or hand-held shower.
Before you turn up the heat, schedule regular maintenance for your home's heating system to ensure it's in good working order. If you have a fireplace, be sure to have chimneys inspected and cleaned to prevent dangers such as flue fires.
Clean up the leaves. While colorful leaves are part of the beauty of autumn in many regions, they can present a safety hazard. When wet, they can become slippery and pose a fall risk. Remove them regularly from porches, sidewalks and walkways.
Consider getting seasonal vaccines. Experts recommend that everyone receive at least the flu and Covid shots this fall. The annual flu vaccine is recommended for everyone 6 months and older, but it is most important for adults ages 65 and older and people with weak immune systems.
Be diligent with everyday healthy habits. Hand washing is one of the most effective ways to prevent the spread of fall illnesses. Older adults can also help boost immunity through good hydration and by getting plenty of sleep, which can benefit the immune system during cold and flu season.
Take advantage of the fall harvest. Many delicious fruits and vegetables are center stage this time of year. Adding seasonal produce such as beets, broccoli,
brussels sprouts, pumpkin, apples, cranberries, eggplant and kale can help manage diabetes, contribute to heart health and promote a healthy immune system.
Check these things off your list to help ensure your health and safety this fall season.
Provided by Tina Glenn, President and Roget de Percin, Vice President of FirstLight Home Care of Guilford, and FirstLight Home Care of Jacksonville and Crystal Coast of NC.