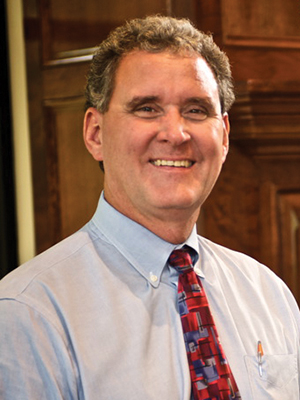 David Ammons
David Ammons is president of Retirement Living Associates, Inc. (RLA), a company which provides planning, development, marketing, and management services for new and existing retirement communities. He has worked in and with Senior Living Communities since his graduation from Wake Forest University in 1985. Contact David Ammons at david@rlainc.com or 919-783-0044 ext 21.

Resources for Moving to a
Senior Living Community
For this month's column, I've asked Allie Ligay, Sales and Marketing Director at Searstone Retirement Community, to address ways to de-stress the move from a long-time residence to a Senior Living Community.
Moving can be stressful, but there are a number of resources available so that it doesn't have to be. Those who have a team of professionals working together to get someone from a home to most likely a much smaller apartment in a senior living community are the residents who are set up for success. The professionals below can make selling your home, packing, and moving to a senior living community a much less tedious task.
Senior Real Estate Specialists (SRES)
While you can select any realtor to sell your home, some are choosing a Senior Real Estate Specialist who is certified to meet the special needs of seniors when buying or selling properties. By earning the SRES designation, realtors are prepared to approach those 50 years or older with the best options and information for them to make life-changing decisions. To receive the designation, realtors complete a 2 day course and need to pass an exam. At Searstone, we typically recommend our prospective residents to meet with a couple different realtors, with at least one of them having the SRES designation.
Senior Move Manager (SMM)
A Senior Move Manager is a professional who helps older adults and their families with relocation from one residence to another, typically from their home to a senior living community. SMM are trained to handle the physical, emotional, and logistical aspects of a move later in life. They can assist through every step of the move beginning with downsizing and coordinating estate sales, consignment, or donations for items that may not fit in the new apartment or home. They can develop a plan for the move and create curated floor plans based on where the senior is moving. These floor plans can be crucial in knowing what can fit where, and are helpful to movers on move-in day to know exactly where belongings go. SMM can pack and unpack belongings, and set up the apartment on move in day so the senior can start enjoying the community right away, vs being buried in boxes. At Searstone, we've seen the difference of residents who choose to "do it all themselves" and spend their first few weeks getting their new apartments/home set up (or waiting on their adult children to find the time to come help), and the freedom of those who use a SMM, and are enjoying their first day meeting new people, and their first night sleeping in their already set up apartment. The cost of these services are dependent on how many aspects of the move one might need help with, and how big of a downsize is needed.
SMM are certified by the National Association of Senior & Specialty Move Managers (NASMM), an organization to ensure consumers are working with a SMM that is qualified and ethical.
If you can utilize the professionals that are available to assist with a move to a senior living community, you can start experiencing the benefits of the community as soon as possible.