When:
March 4, 2021 @ 11:00 am – 12:00 pm
2021-03-04T11:00:00-05:00
2021-03-04T12:00:00-05:00
Contact:
Kim Calabretta, CapTel NC Manager
919-415-1461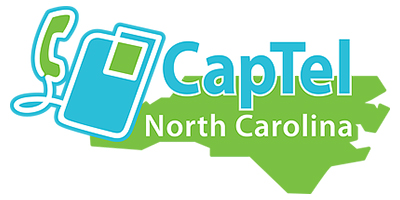 CapTel North Carolina
Webinar about Captioned Telephone
Monthly webinars are available for people with hearing loss, agencies working with people who have disabilities, or advocates interested in learning about the CapTel NC service and state program.
It's easy to sign up!
Using the video conference app Zoom, sign up at captelnc.com/webinar and you will receive an email with a link to join the call.
All webinars will be accessible with captioning.
It's Free!
North Carolina residents and professionals can participate at no charge.
Topic:  CapTel NC (Captioned Telephone)
This webinar covers topics about the CapTel NC service and state program that allows people with hearing loss the ability to read as well as hear everything on a phone conversation, improve the quality of your life – learn about CapTel NC and how you can enjoy the phone again!
For more information, contact:
Kim Calabretta, CapTel NC Manager
919-415-1461
kim.m.calabretta@t-mobile.com
captelnc.com/webinar