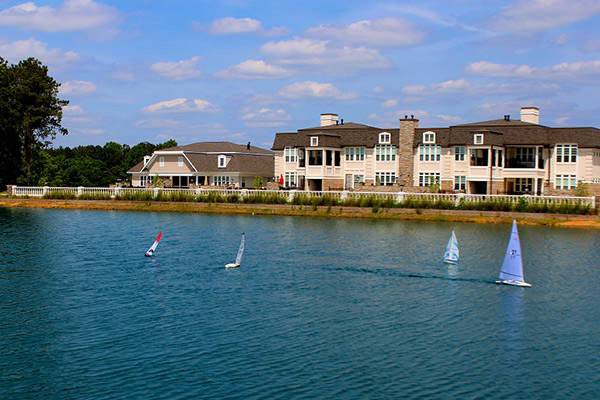 Searstone Retirement Community
A secure Life Plan community in a serene setting in the heart of North Carolina's Research Triangle, Searstone offers a range of spacious modern residential options along with the full complement of healthcare services at no additional cost. Little wonder that Searstone has been named the Best Active Adult Community in our region more than once.
Video
Gallery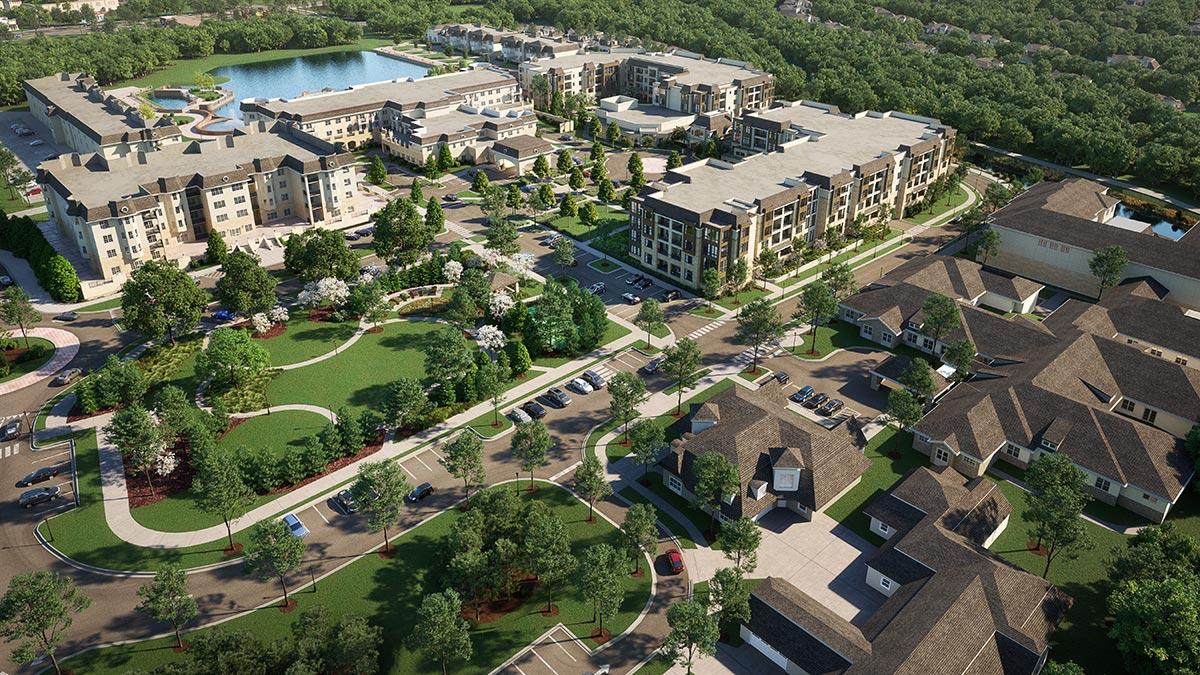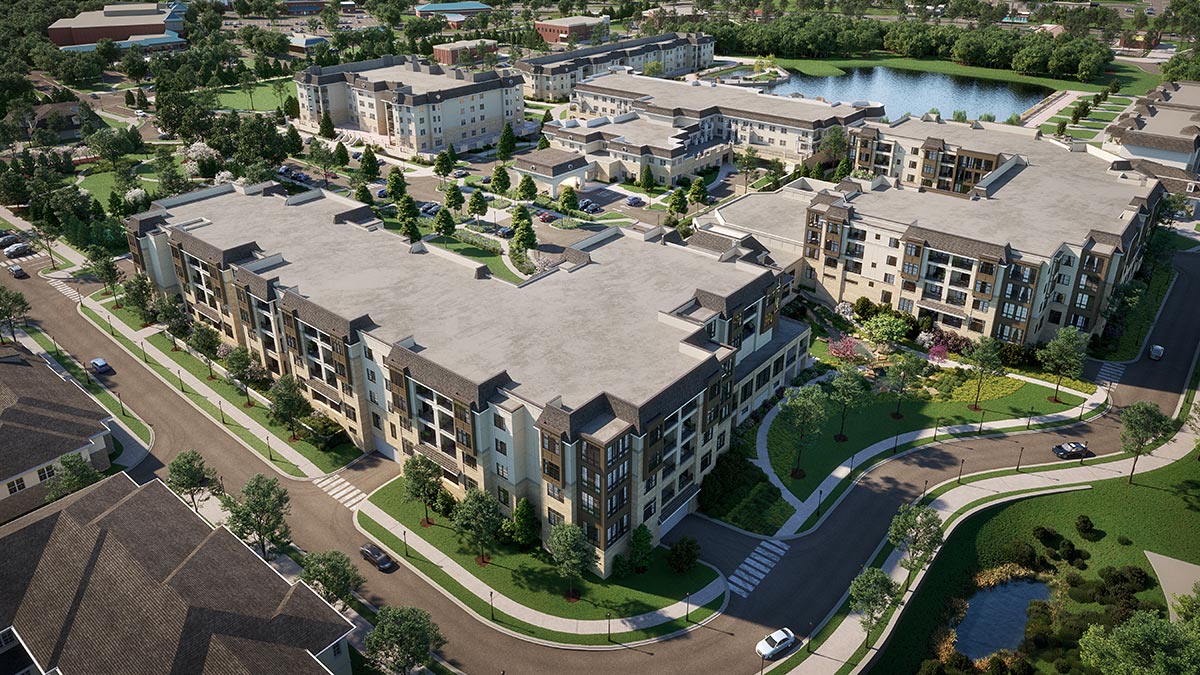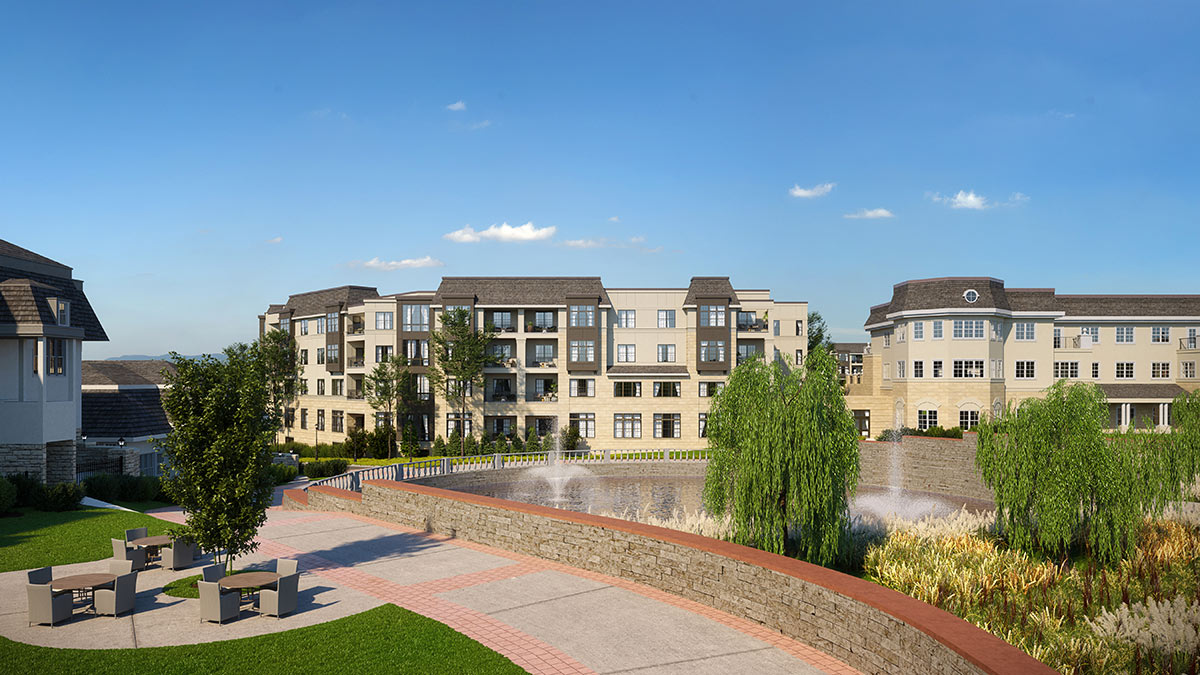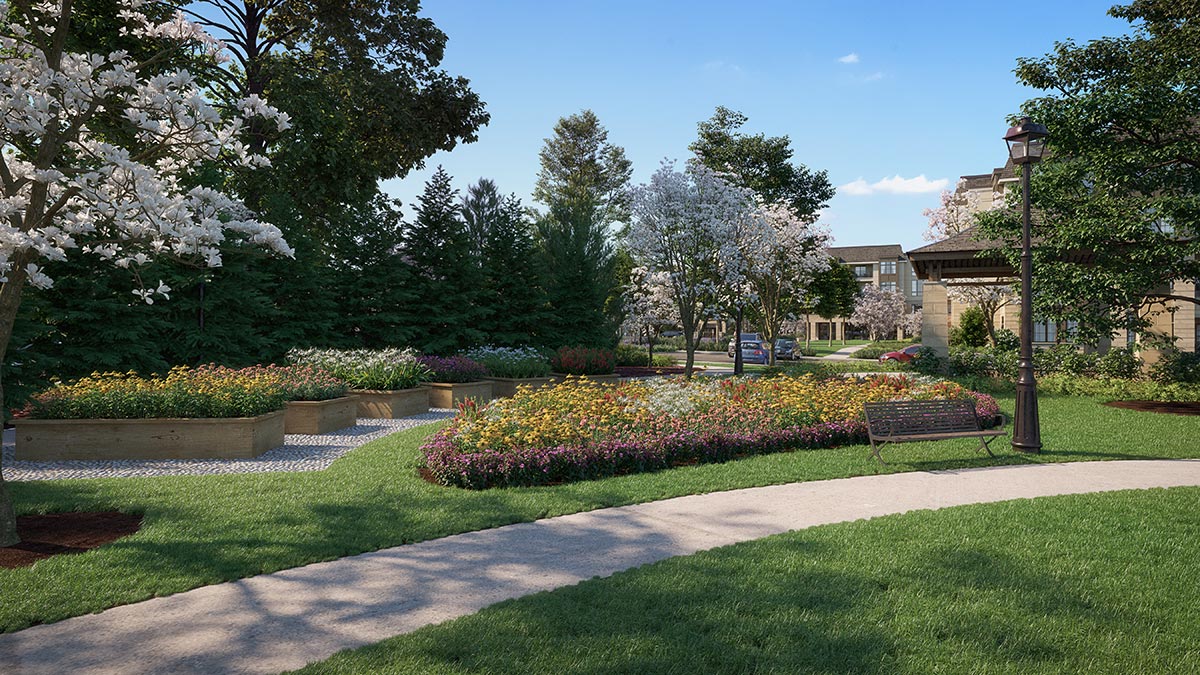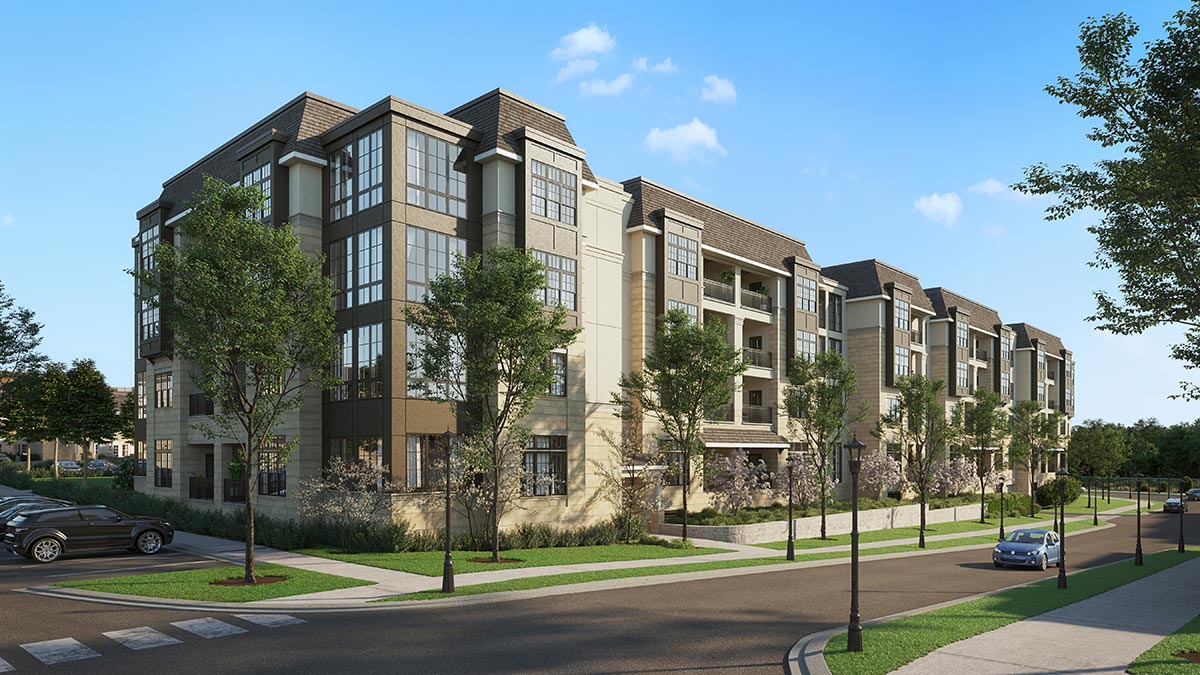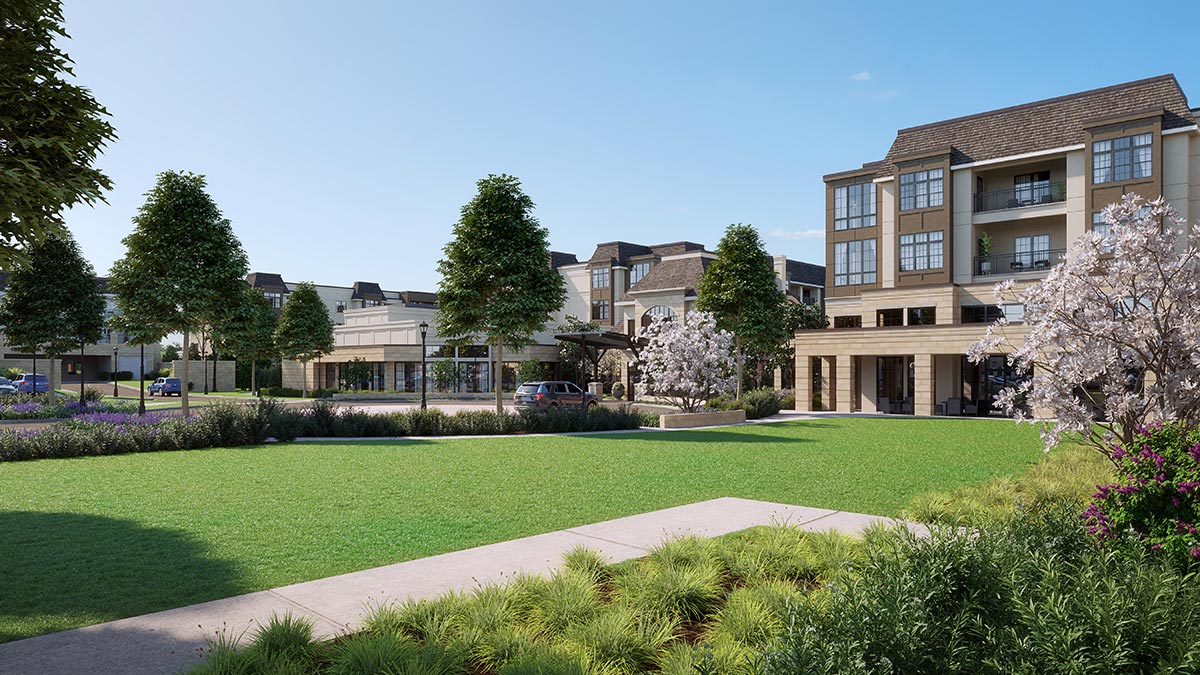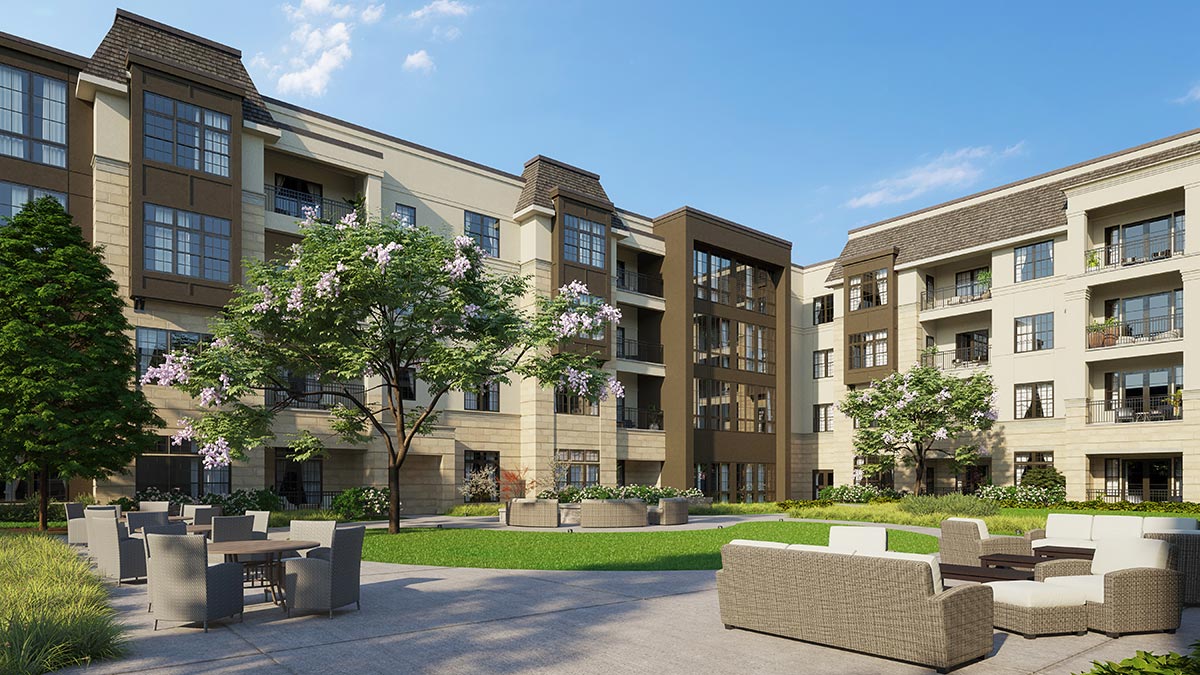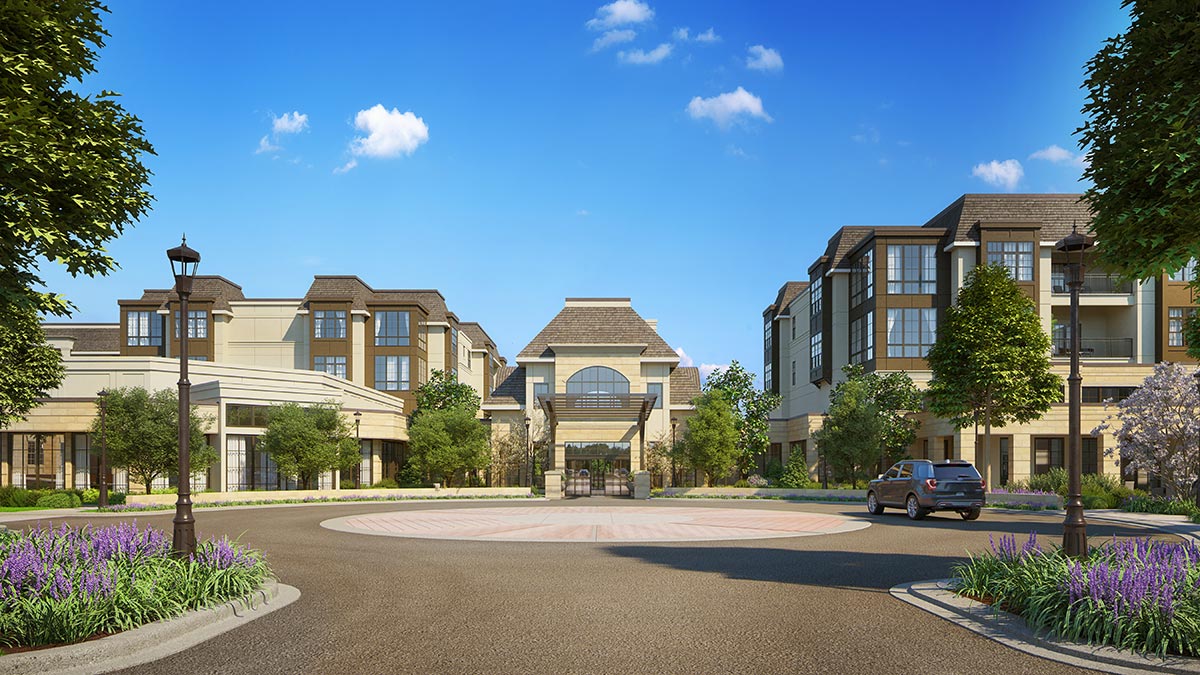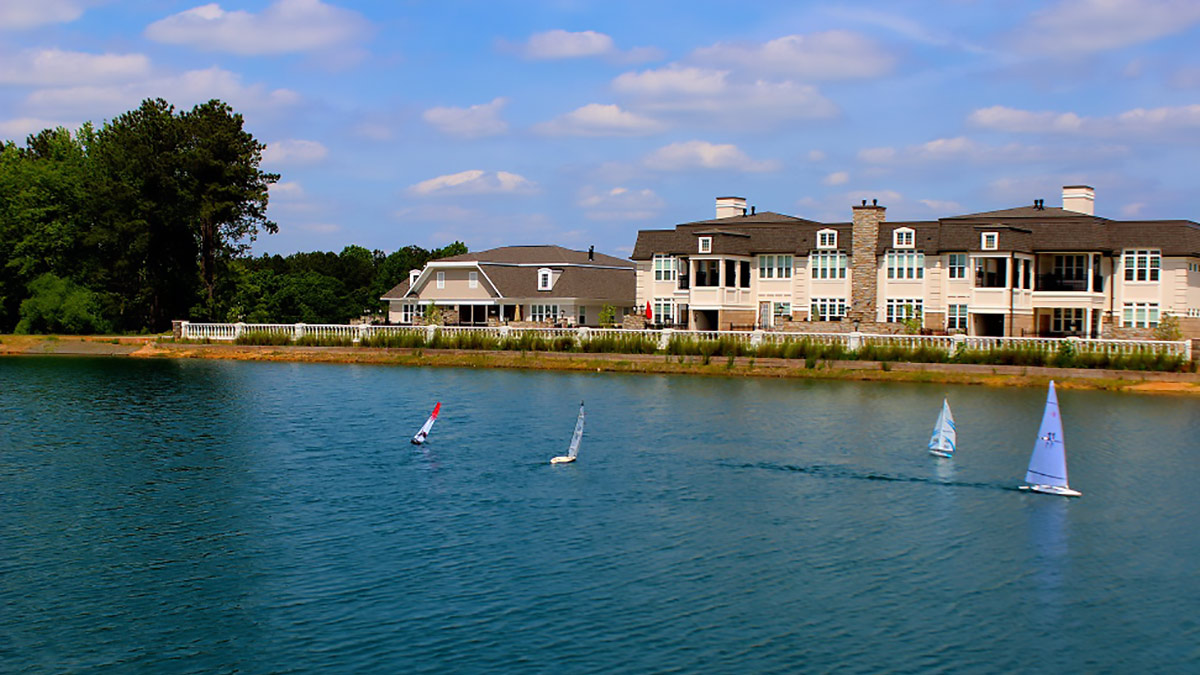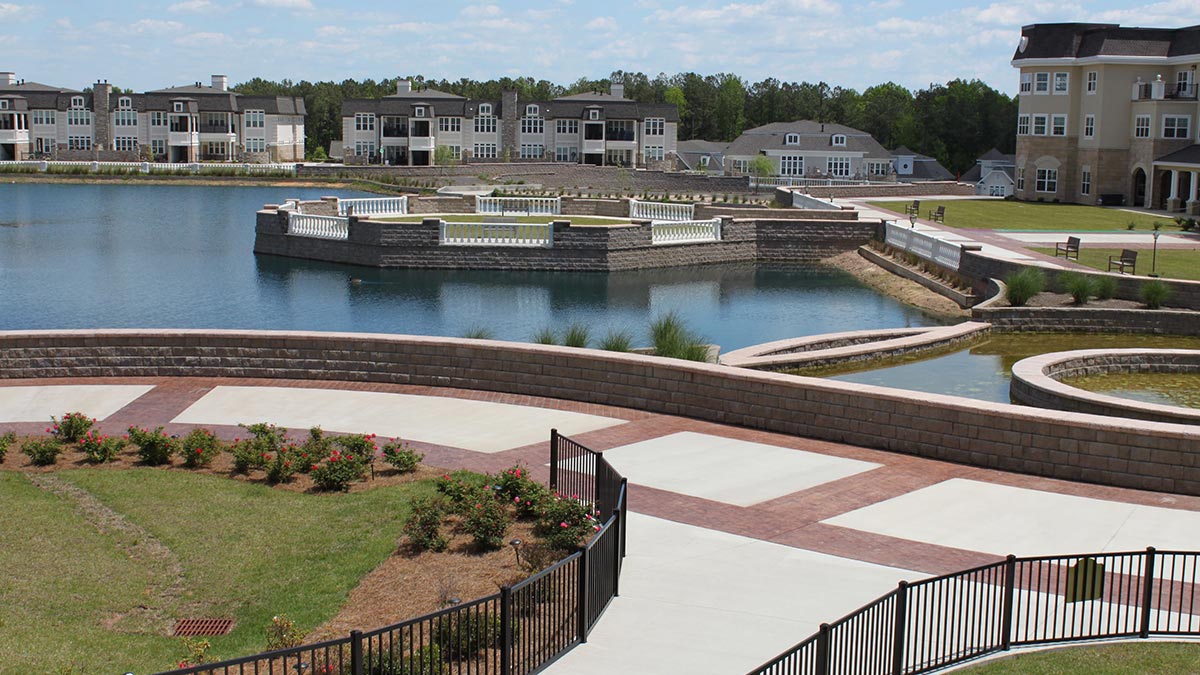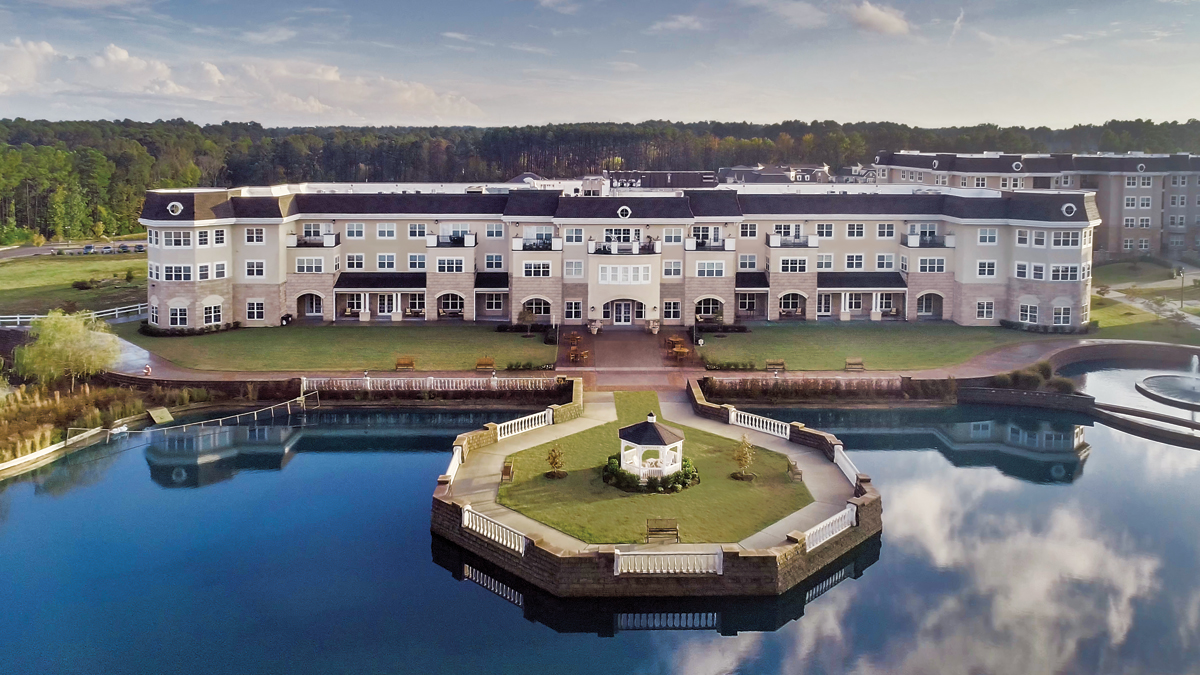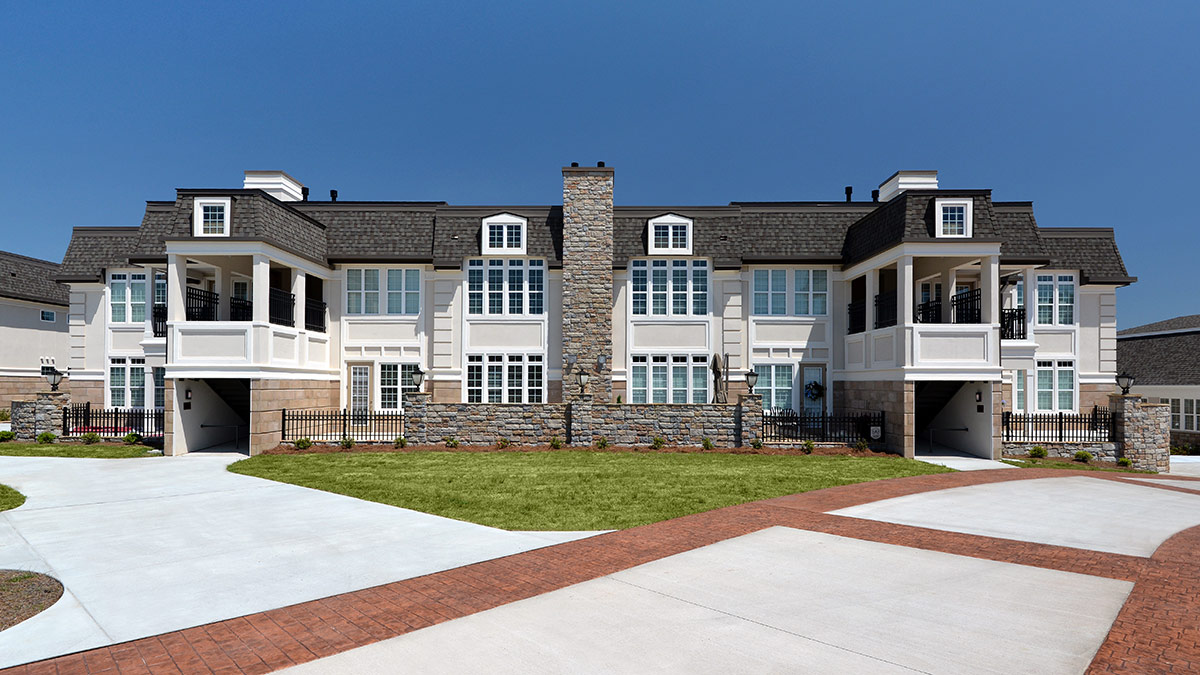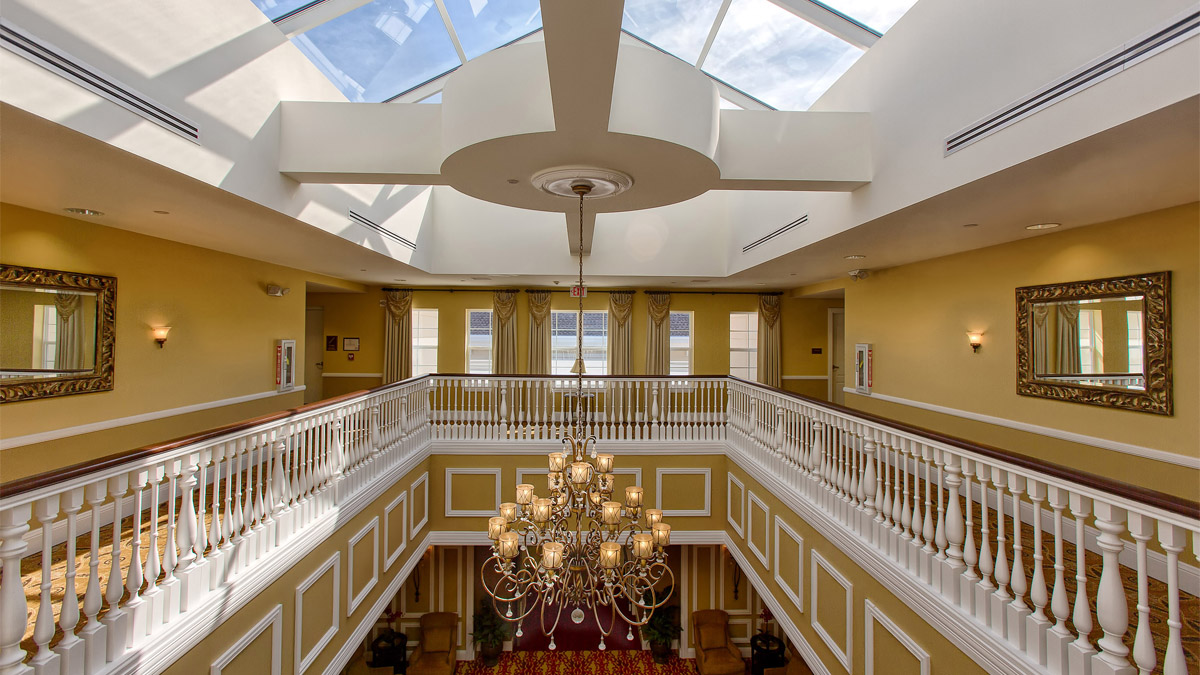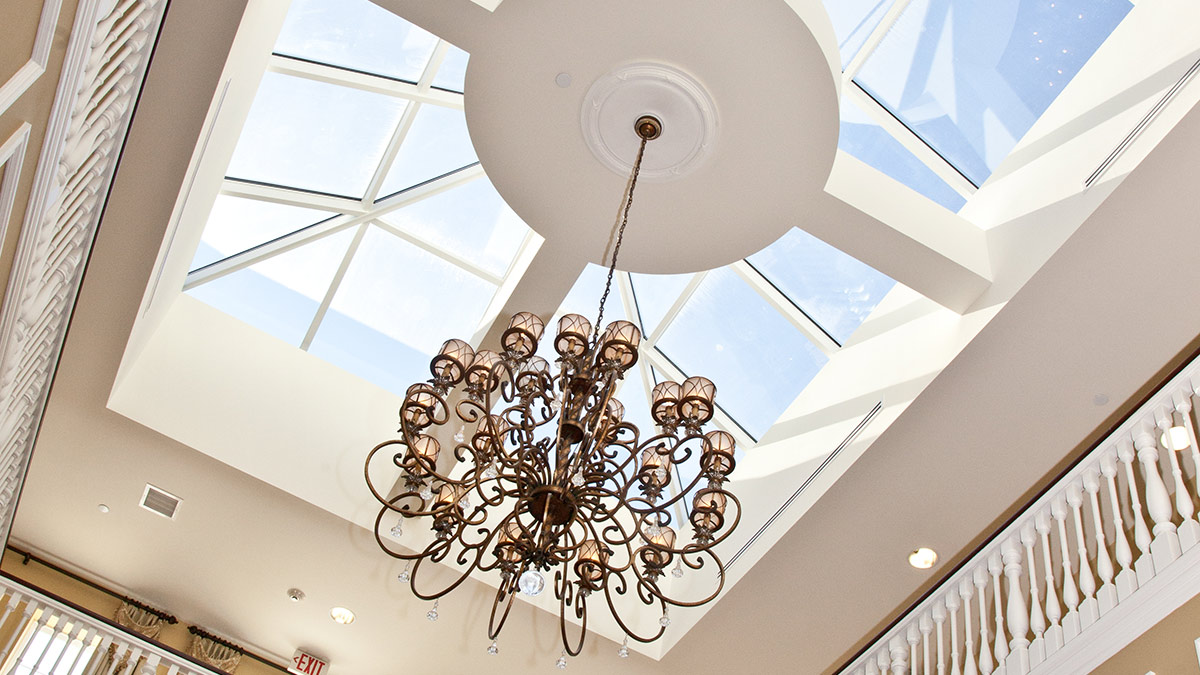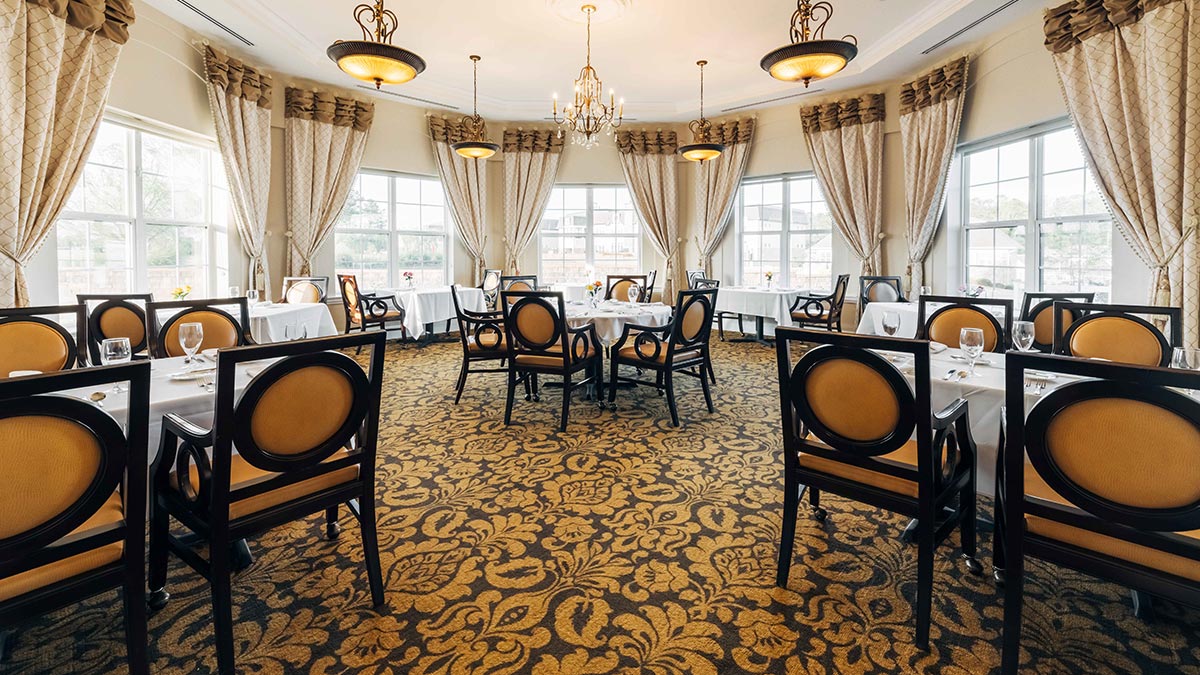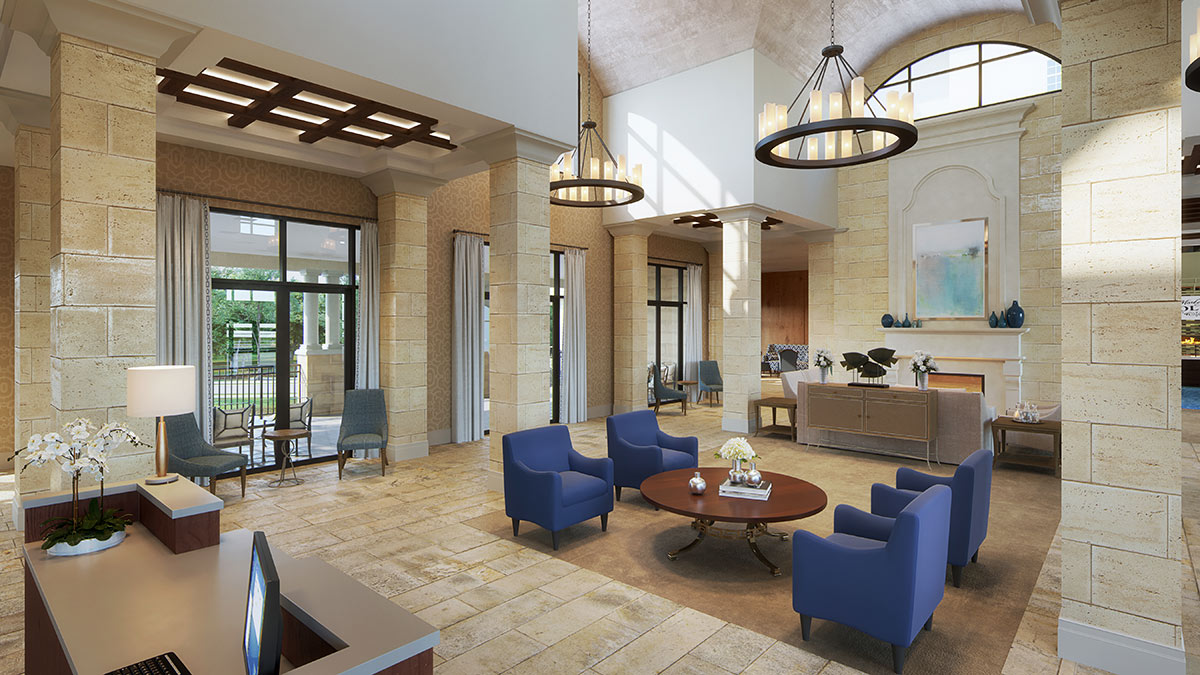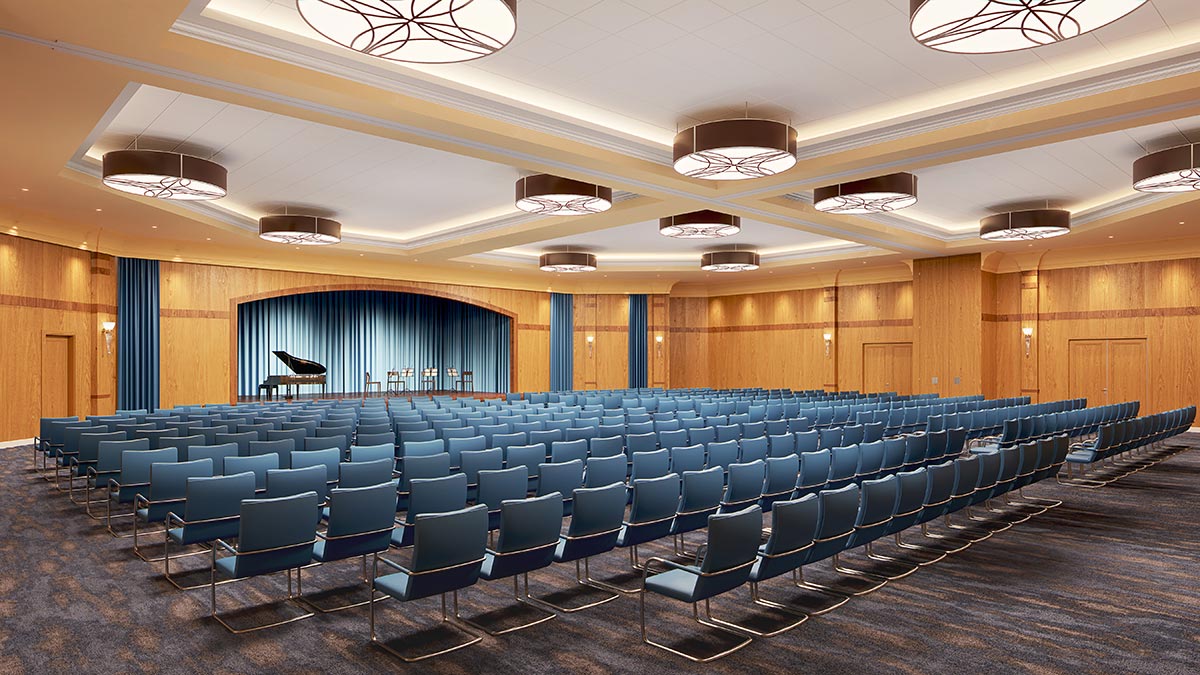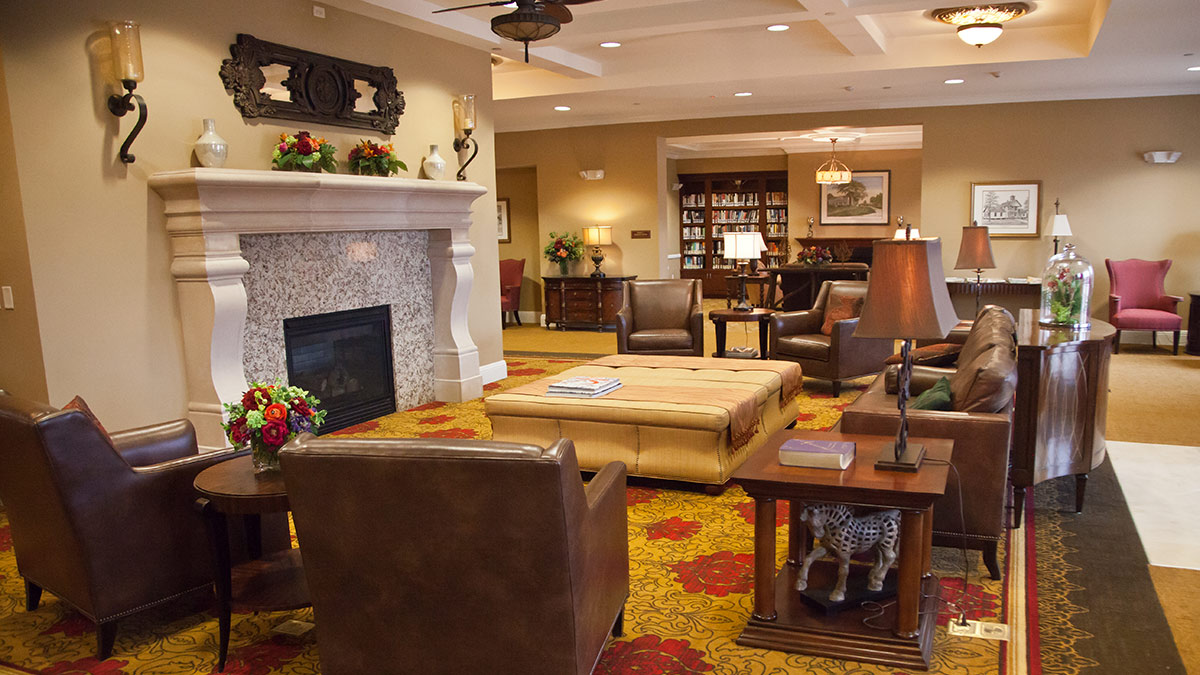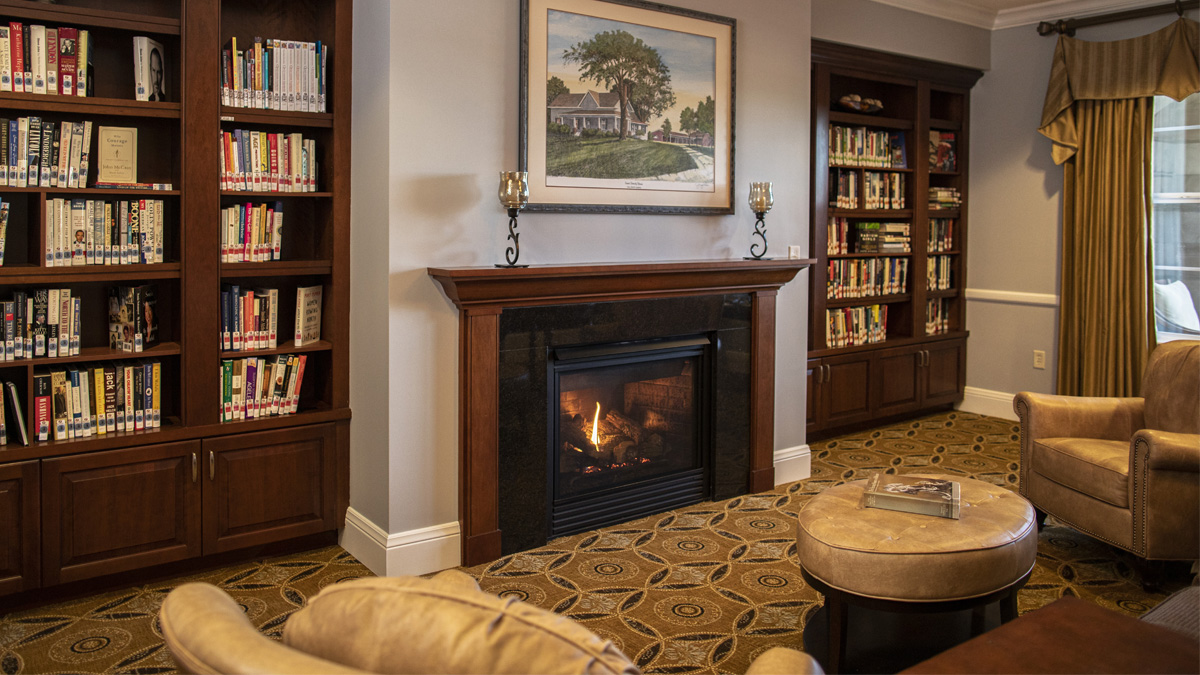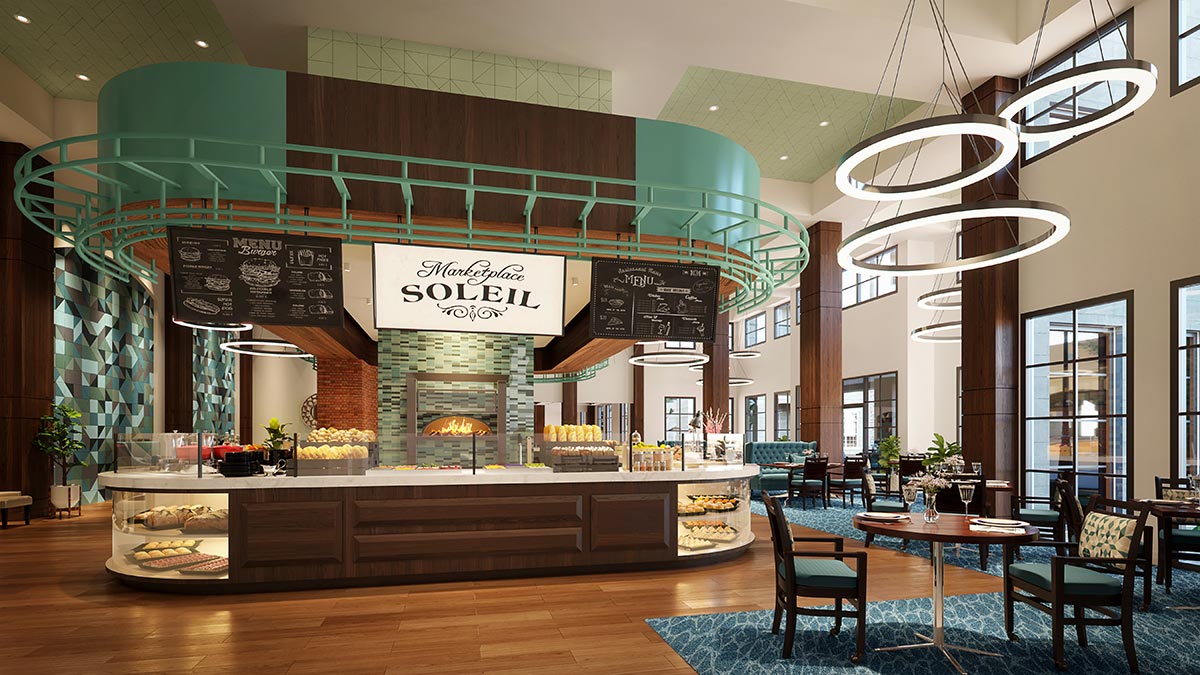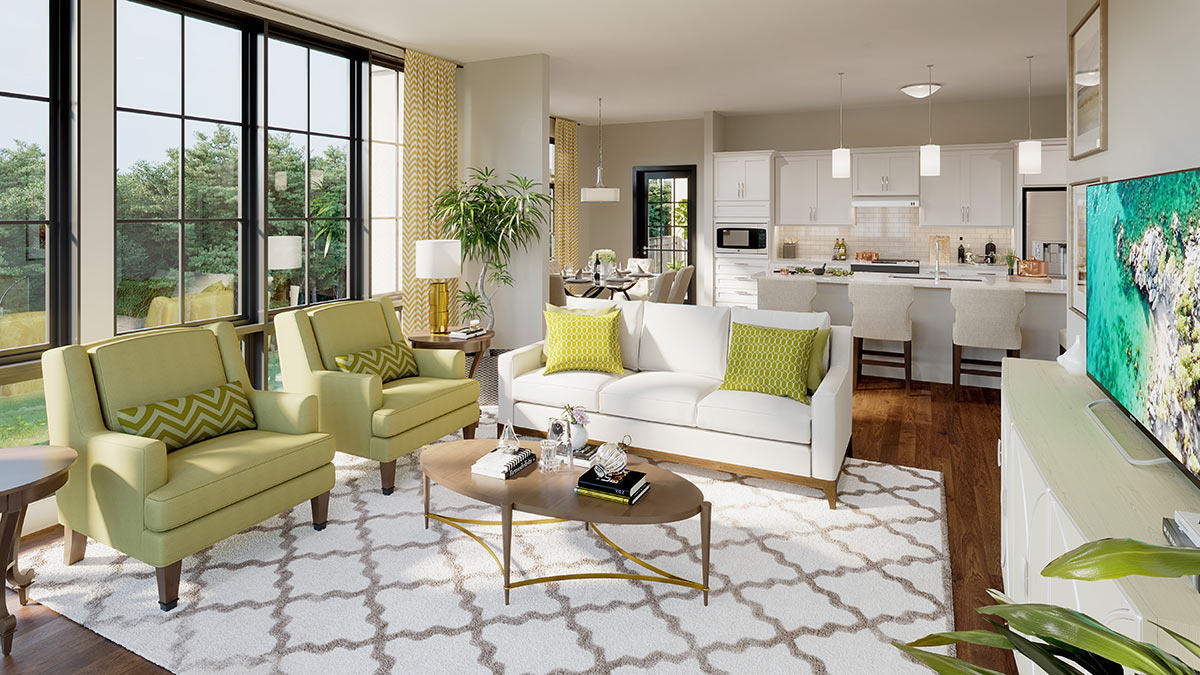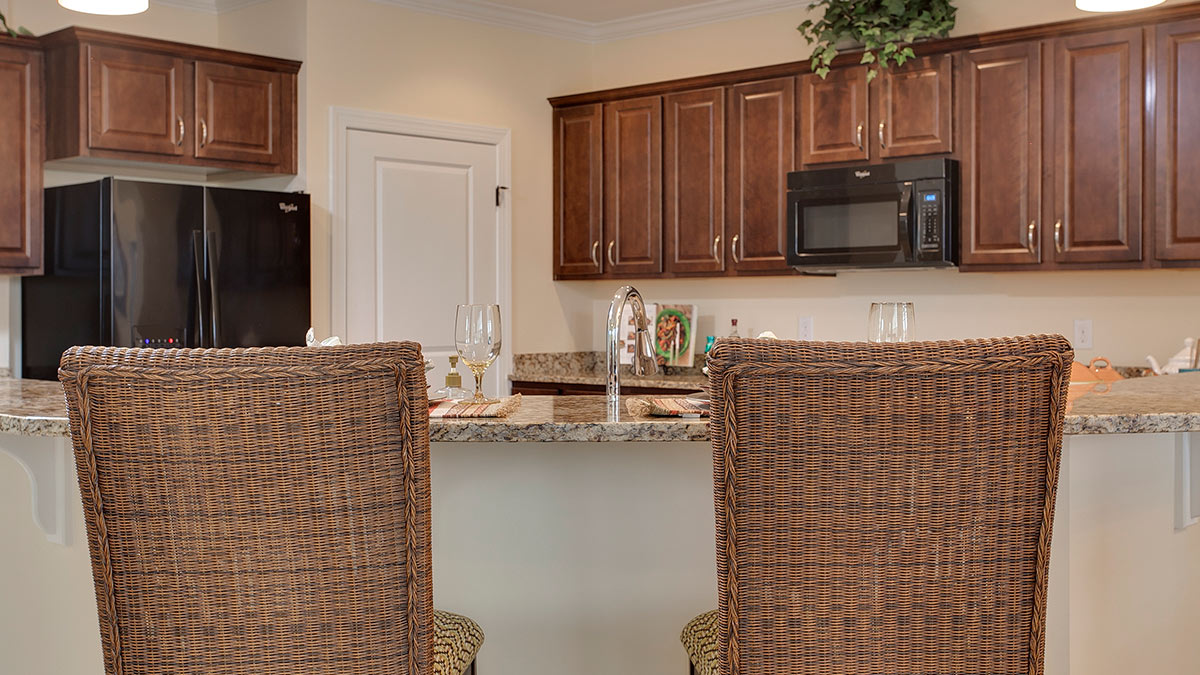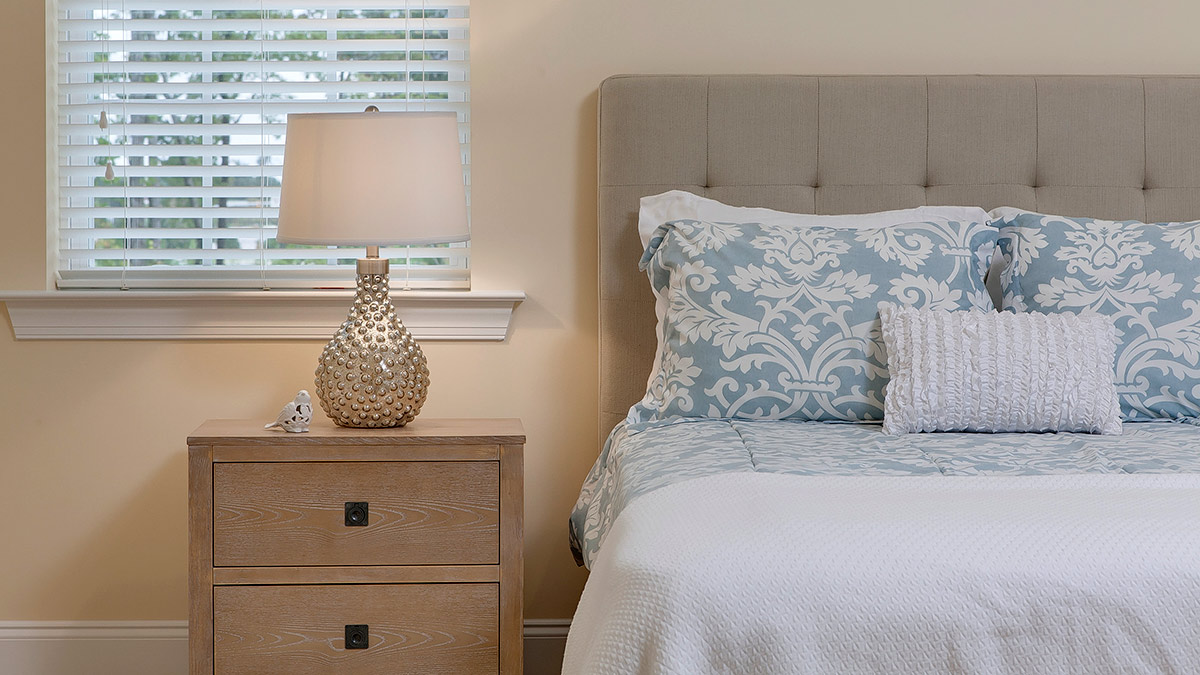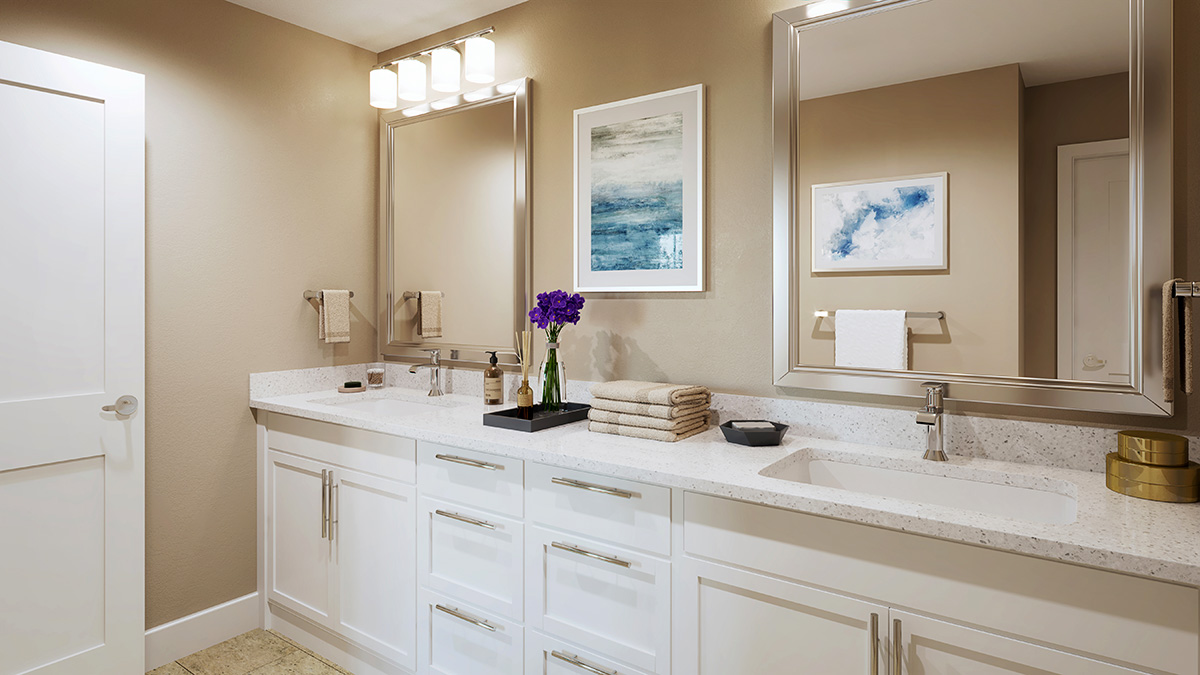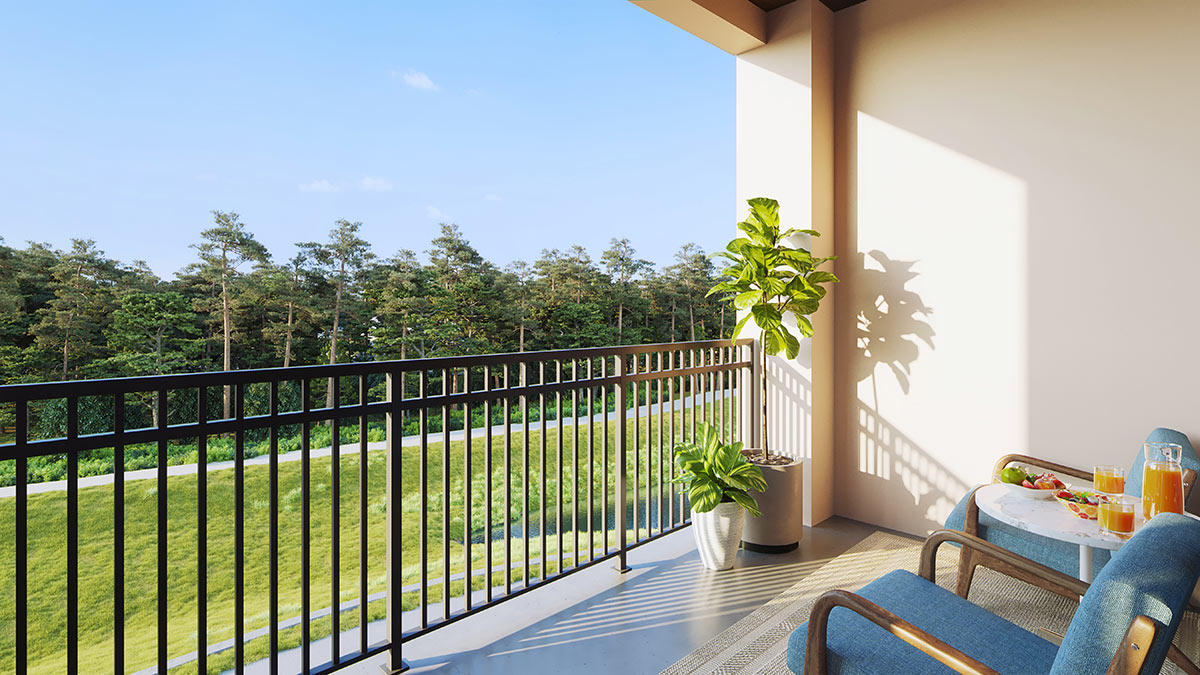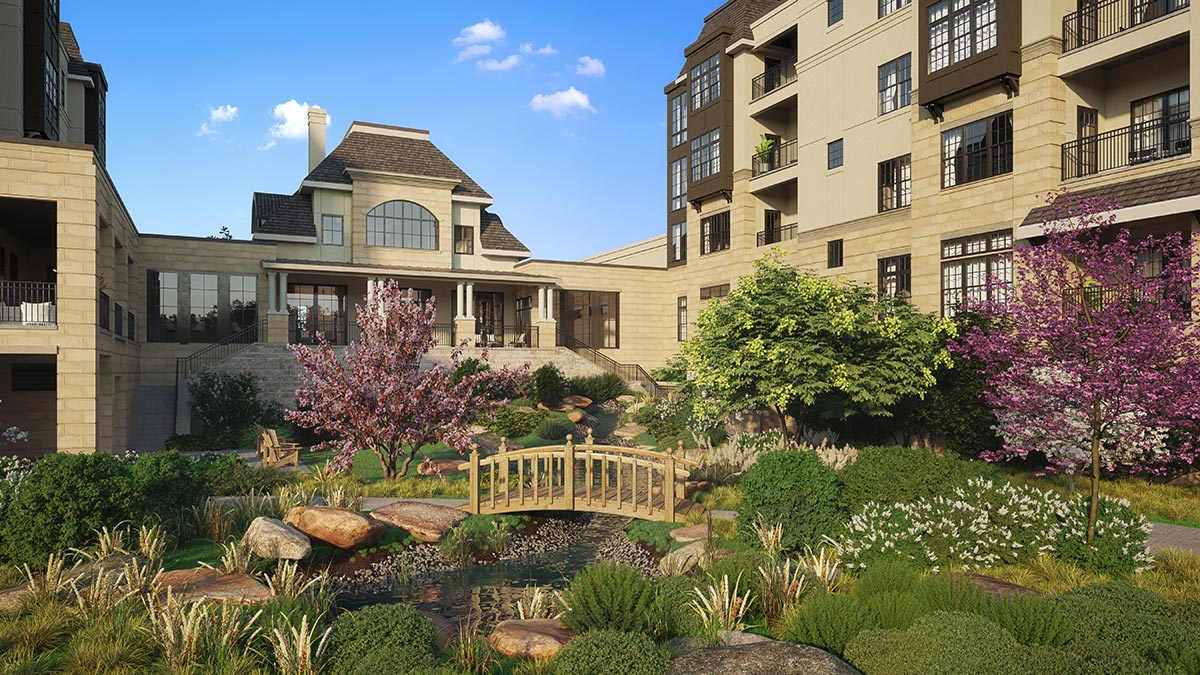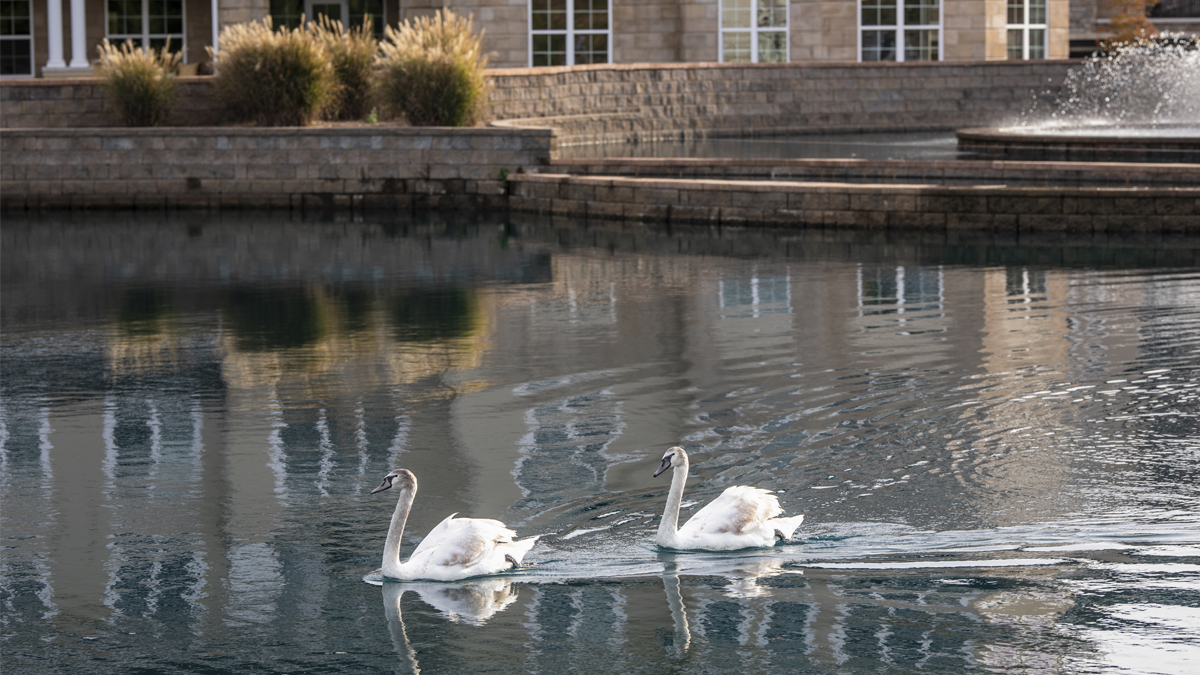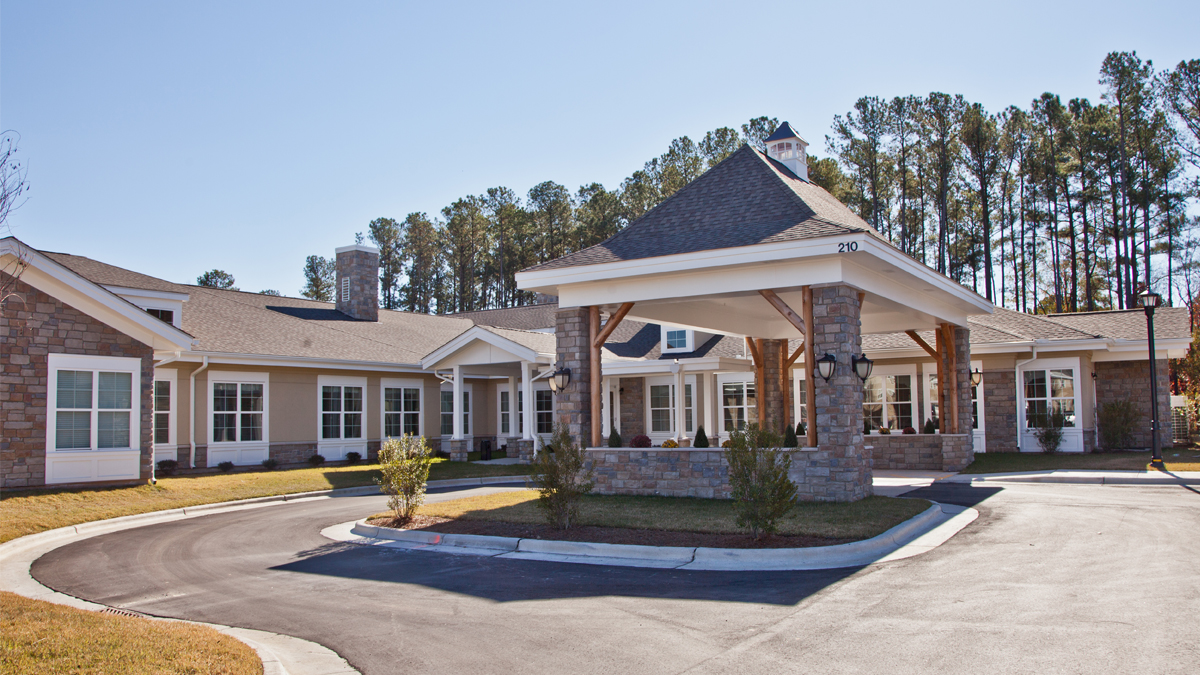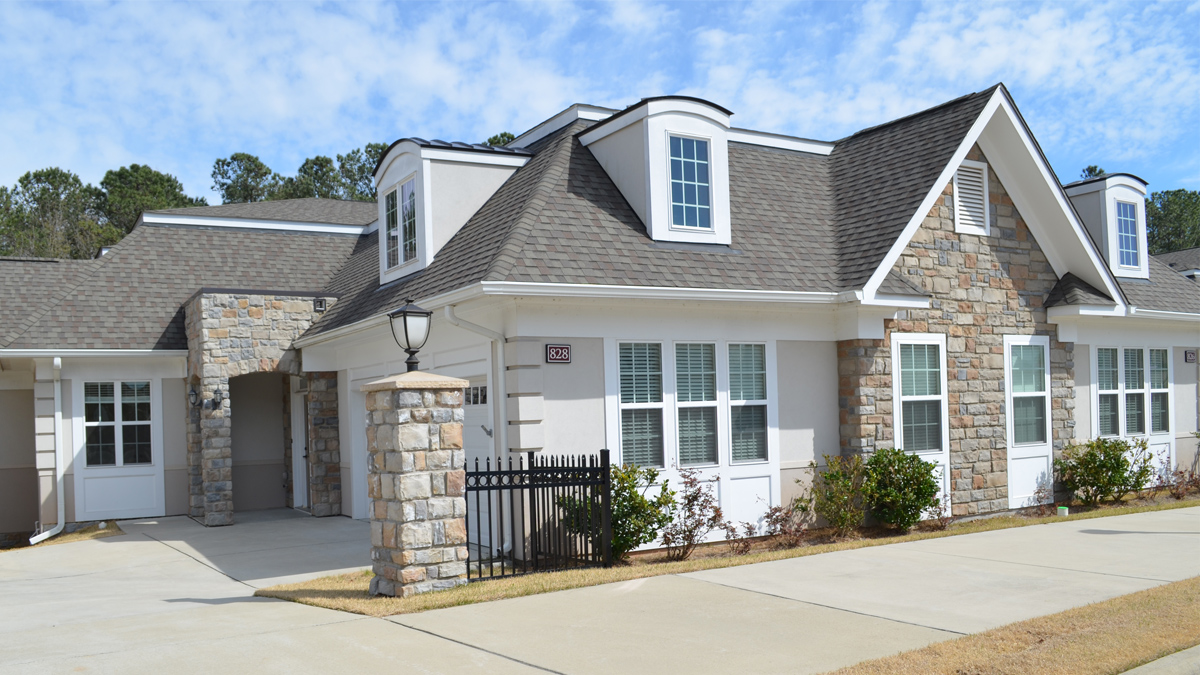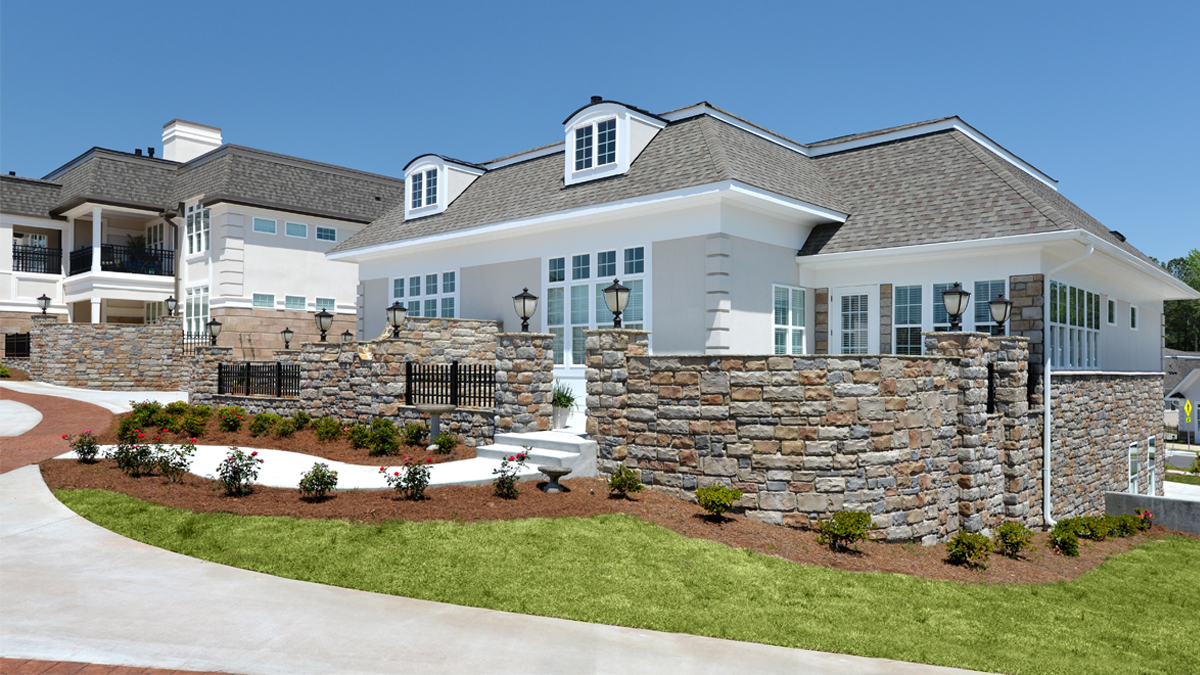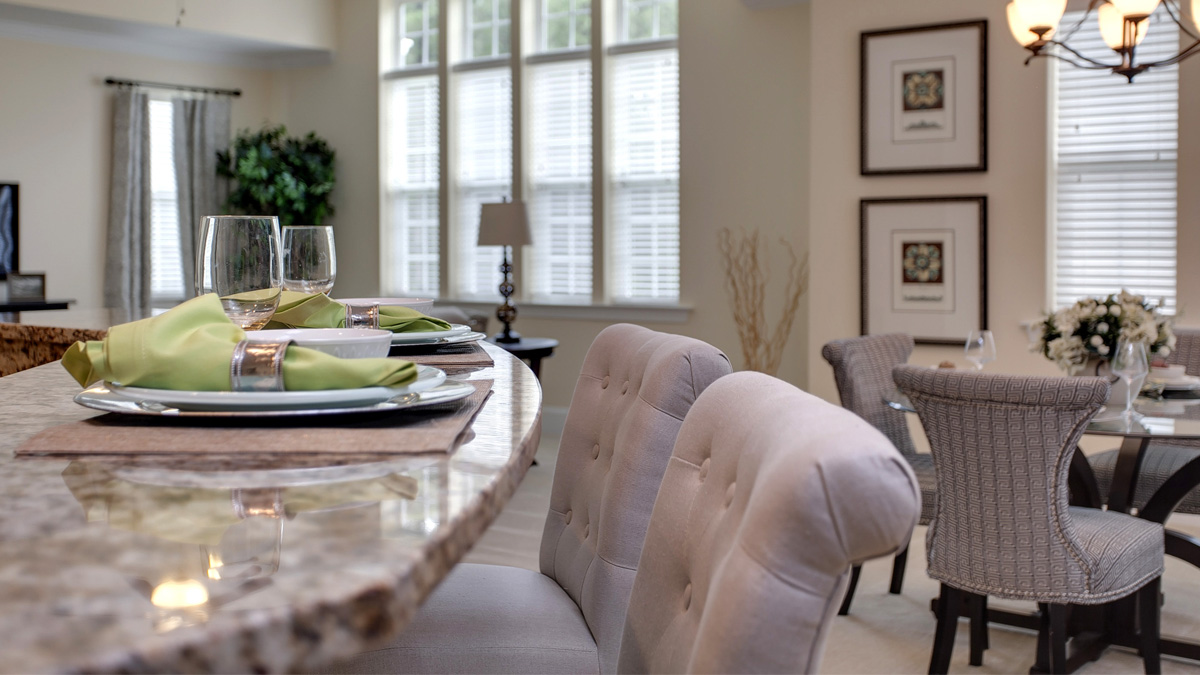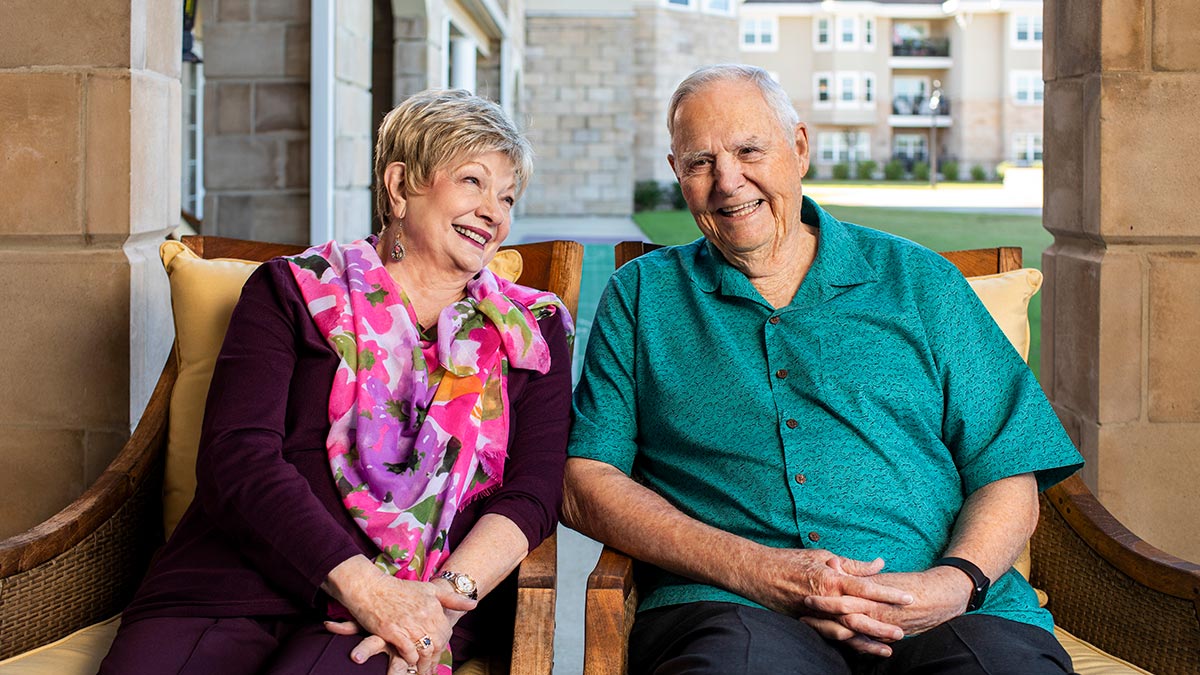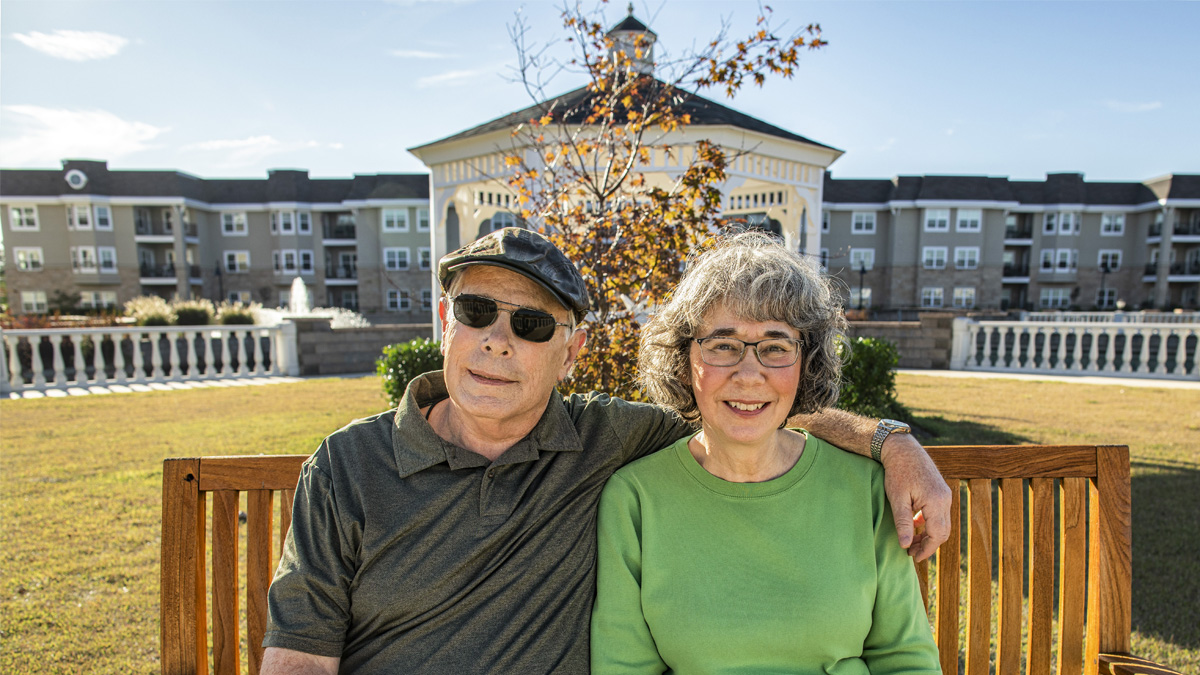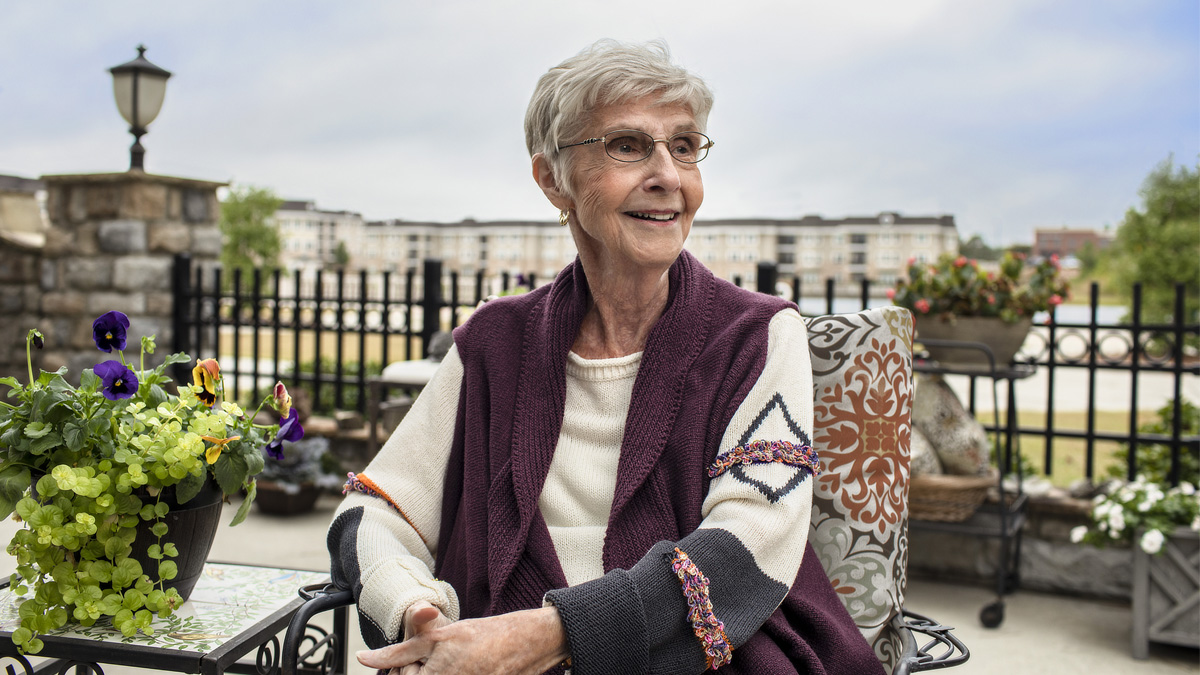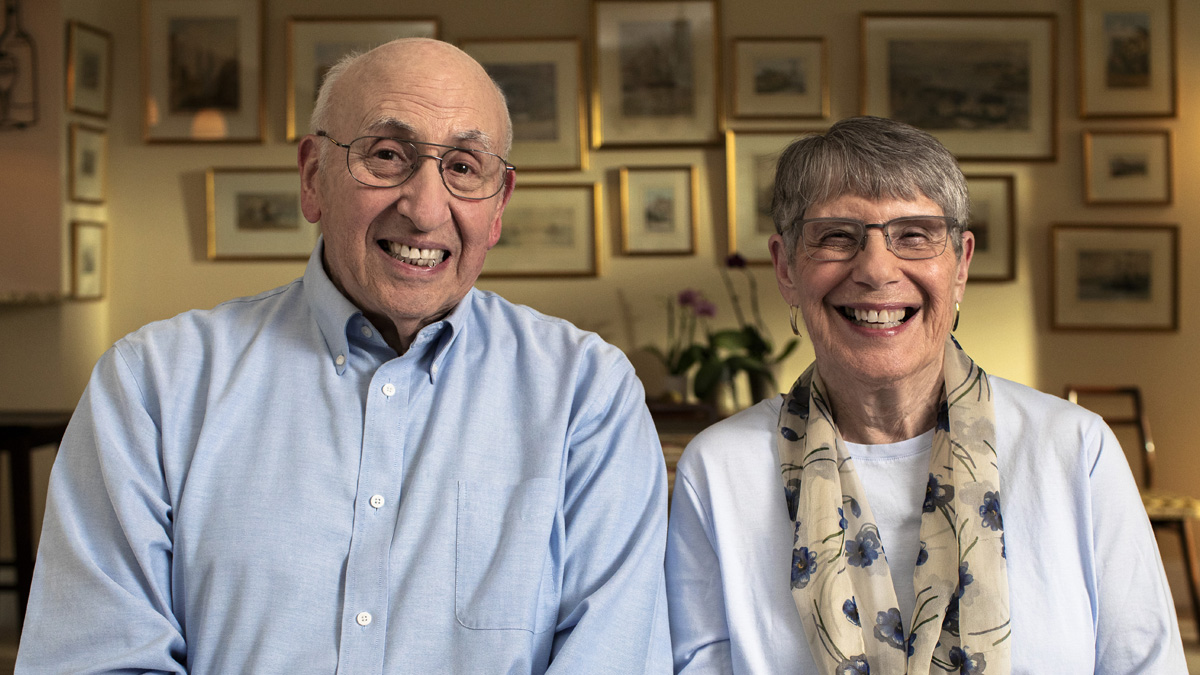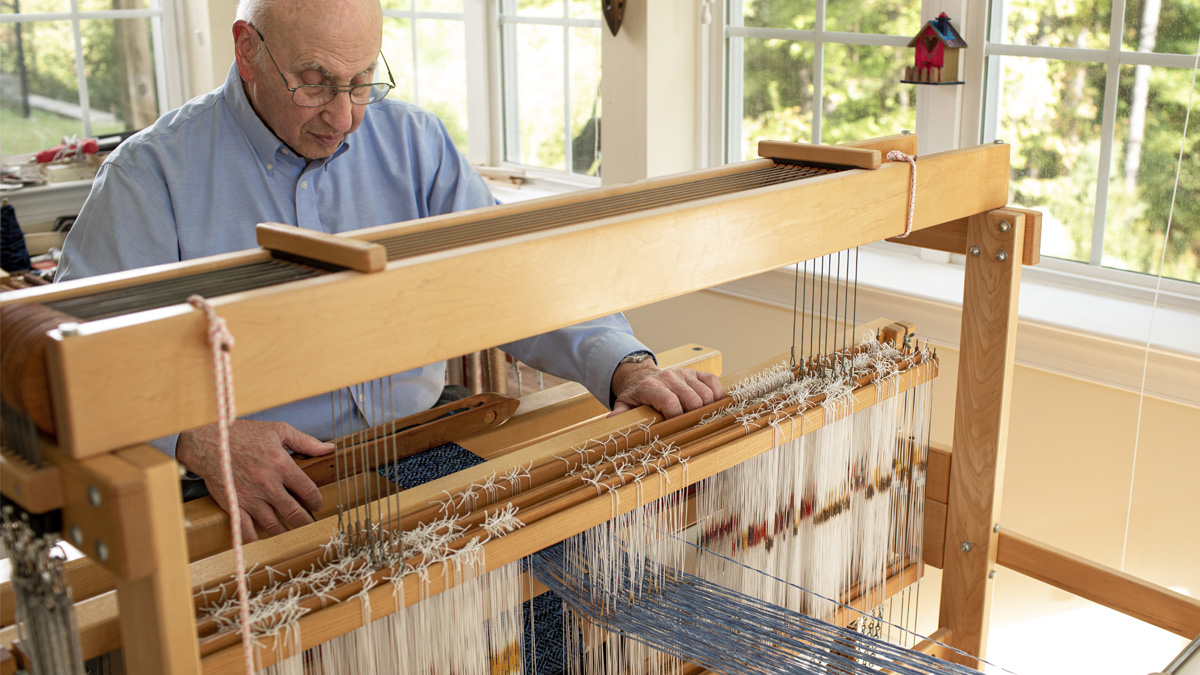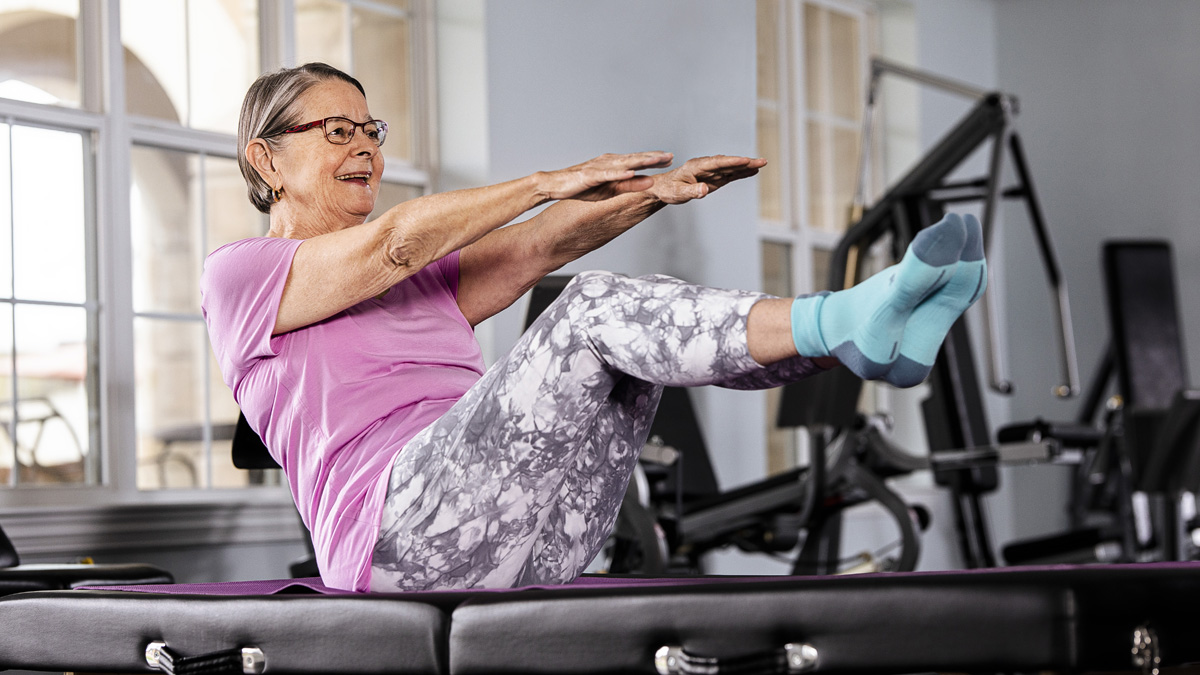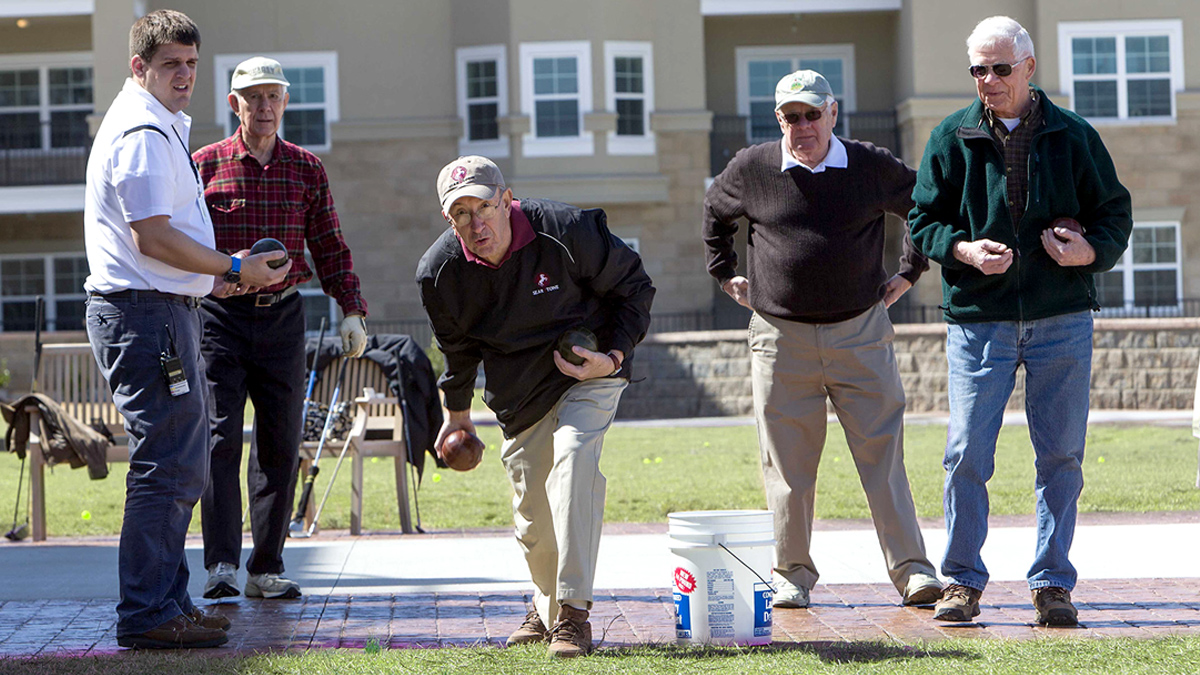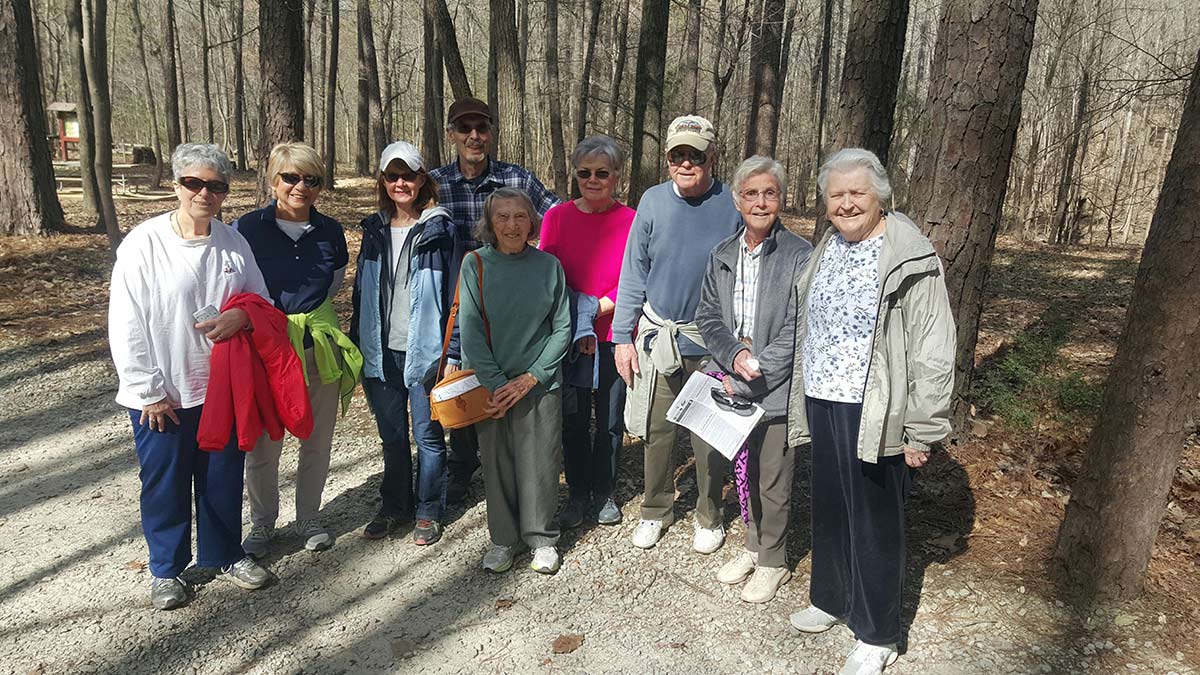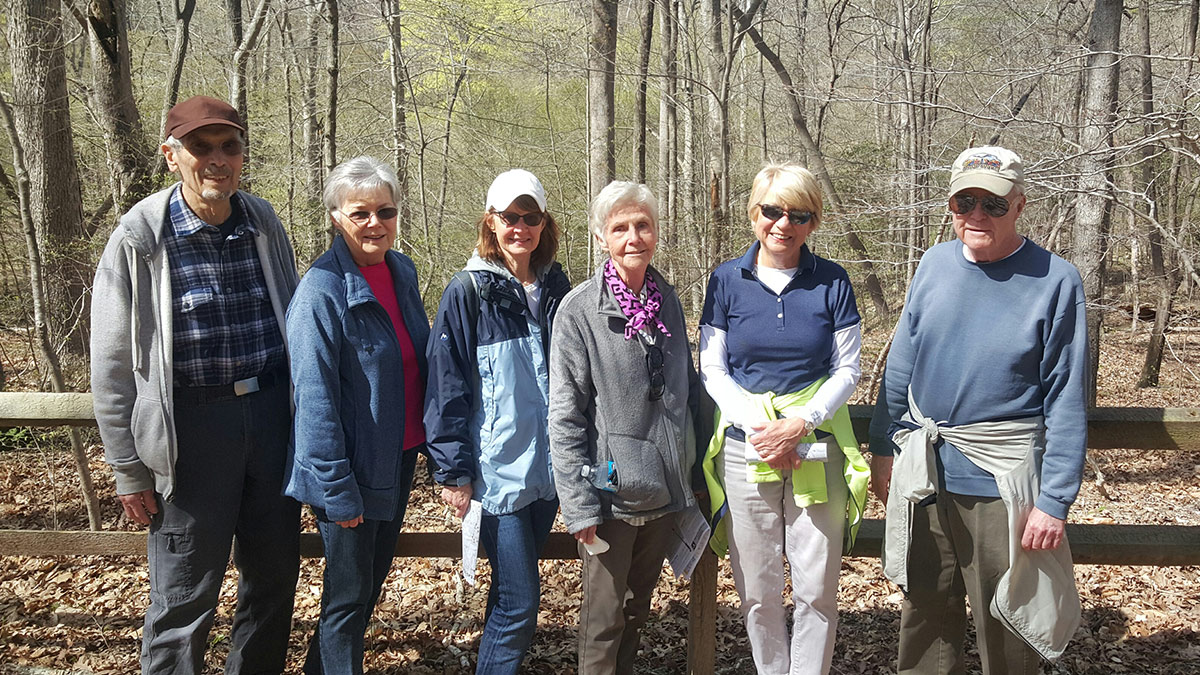 Searstone_Exterior-View-from-Lake
SearStone_LP_Lakeside-Flats-Rear
Searstone_Interior-Ceiling
SearStone_LP_Clubhouse-Atrium
Searstone_Winston-Club-House_Dining
SearStone_Performance-Hall
Searstone_Marketplace-Soleil
SearStone_Unit-Living-Room
Searstone_Estate-Home-Interior
Searstone_Wolff-Interview
Searstone_Bocci-Ball-Green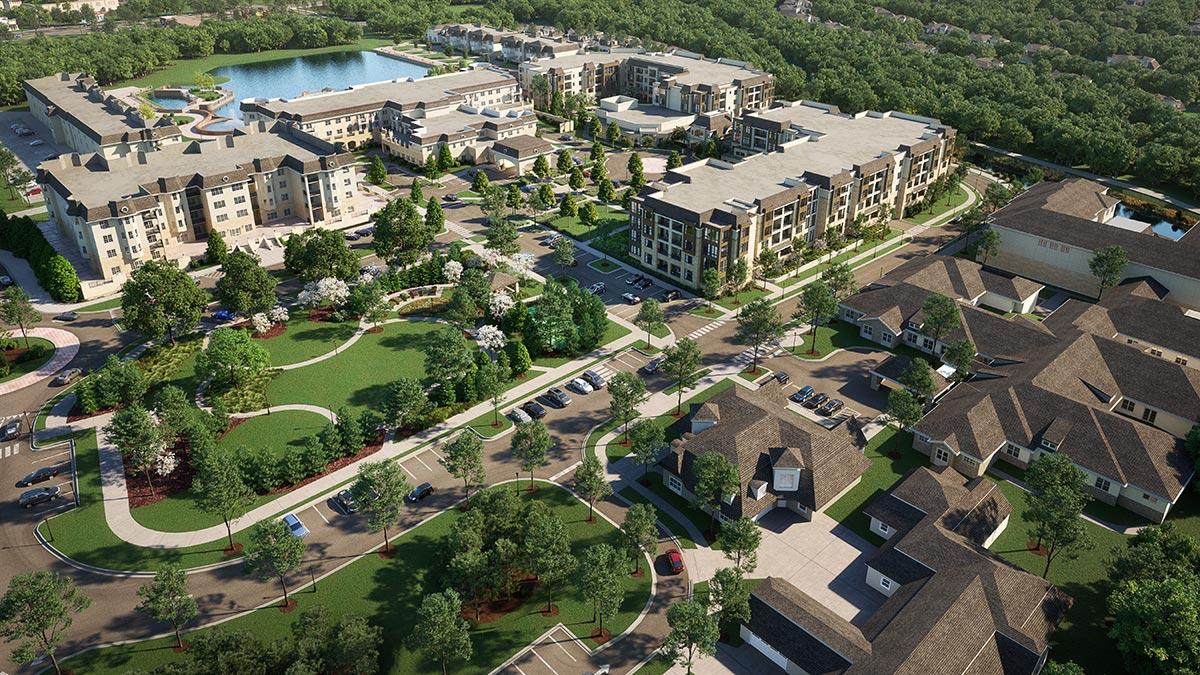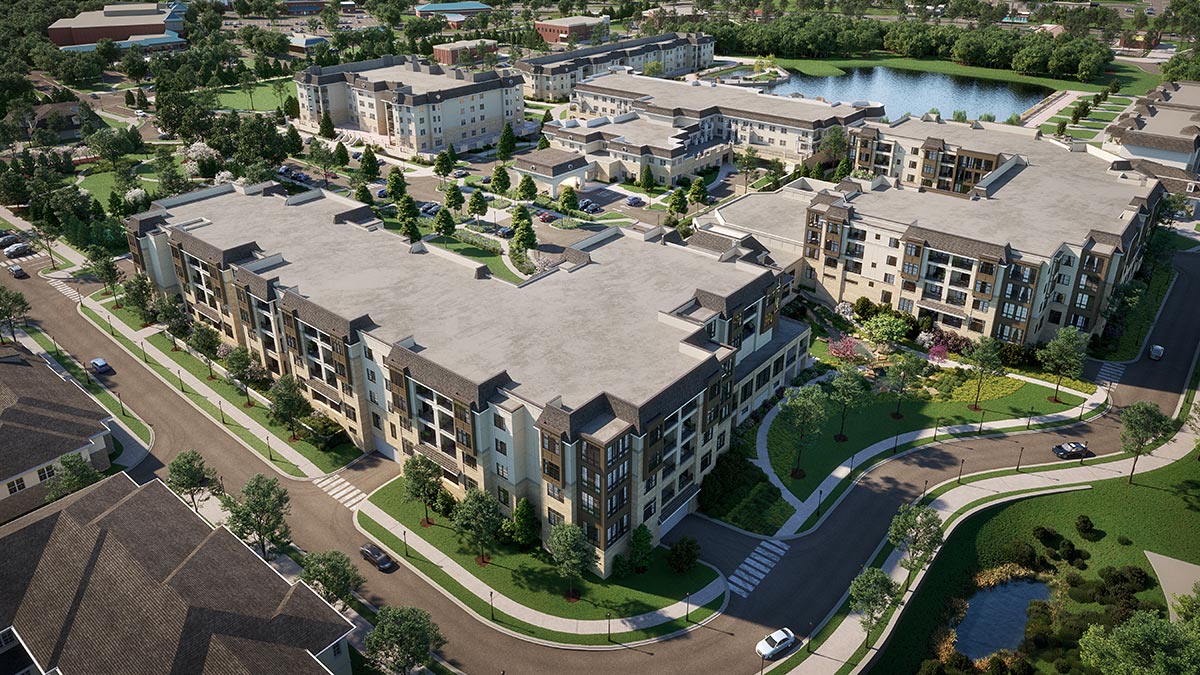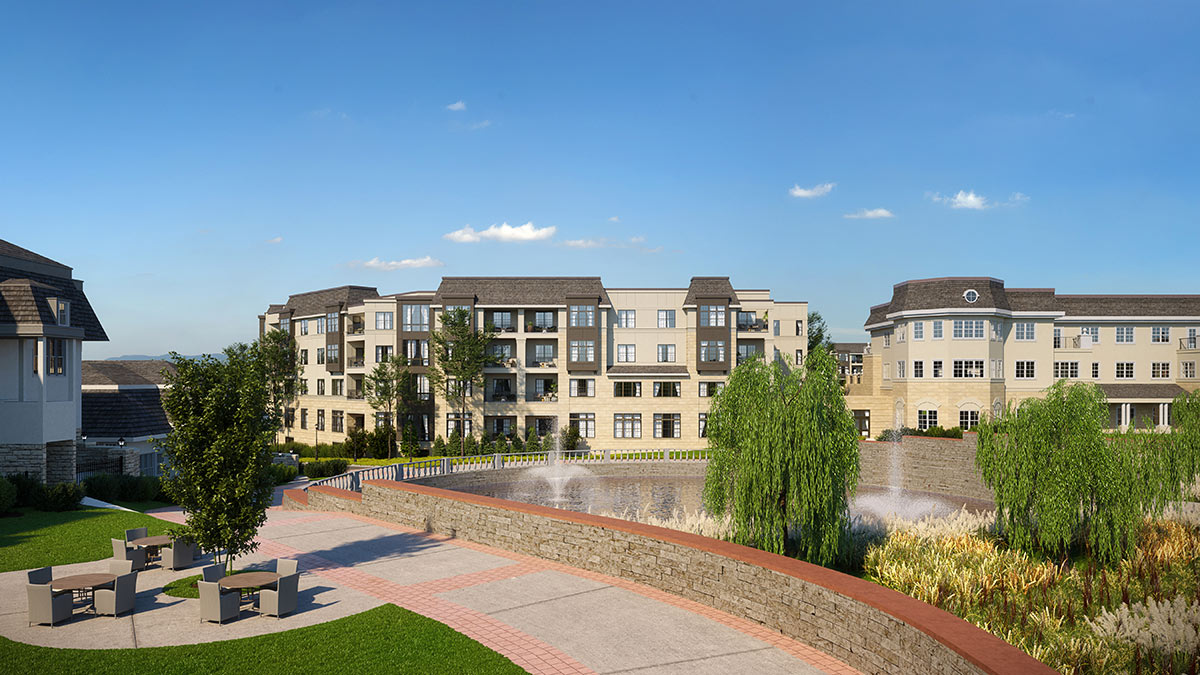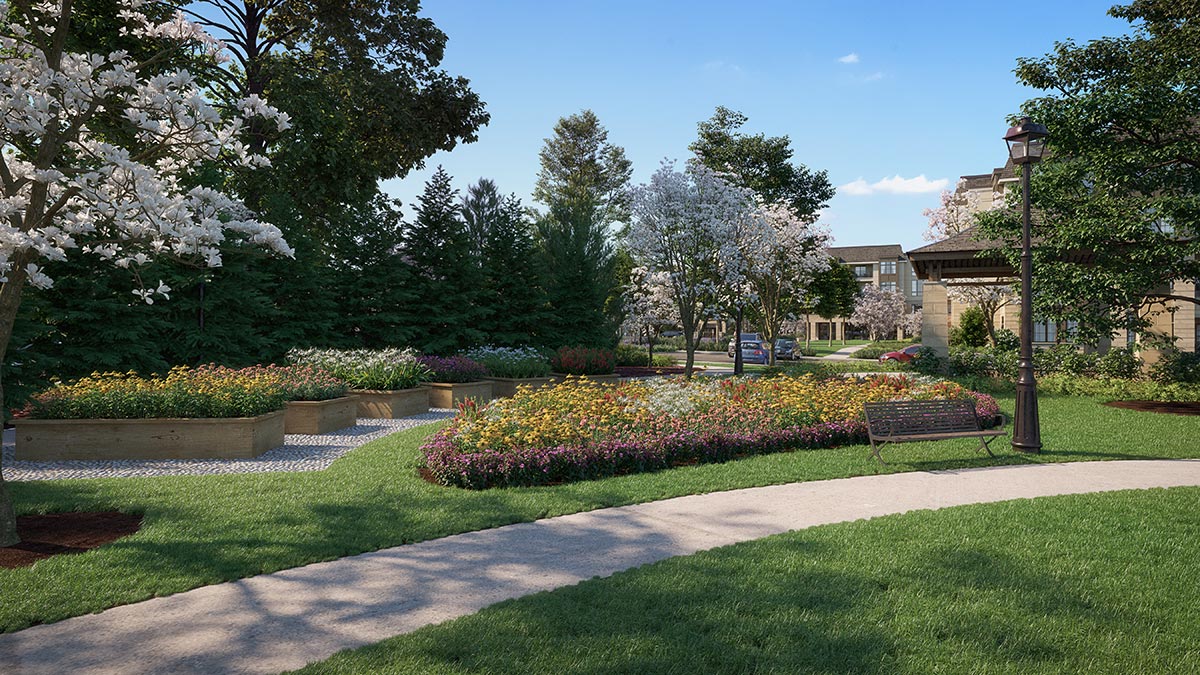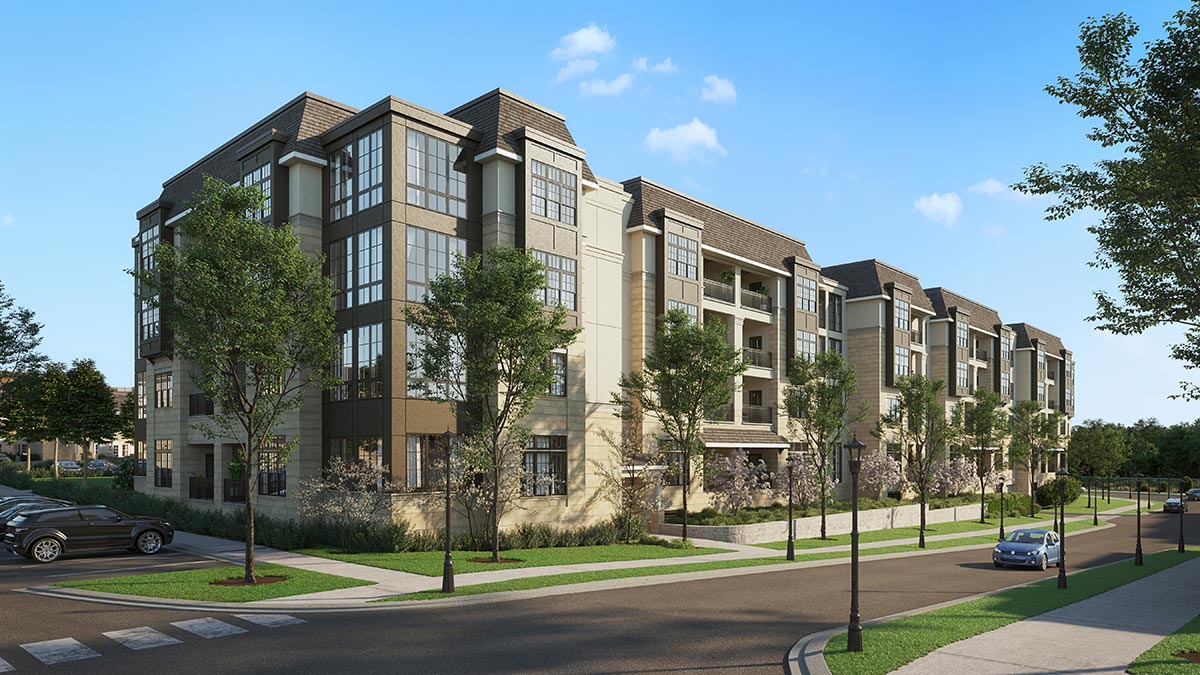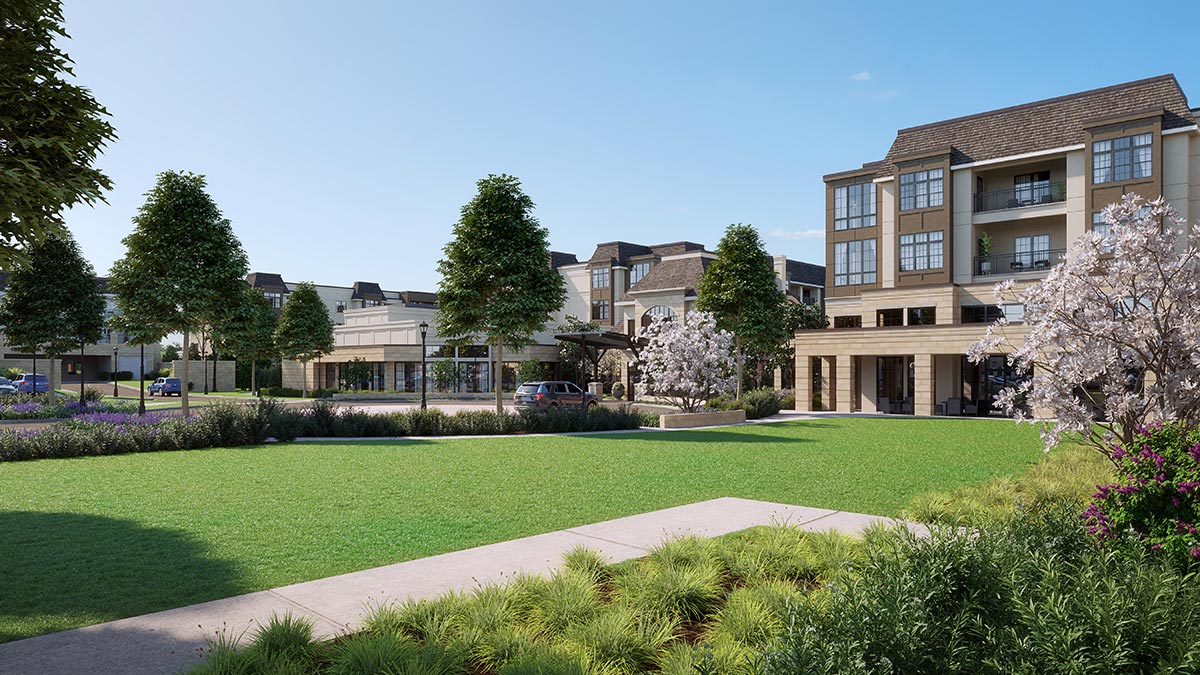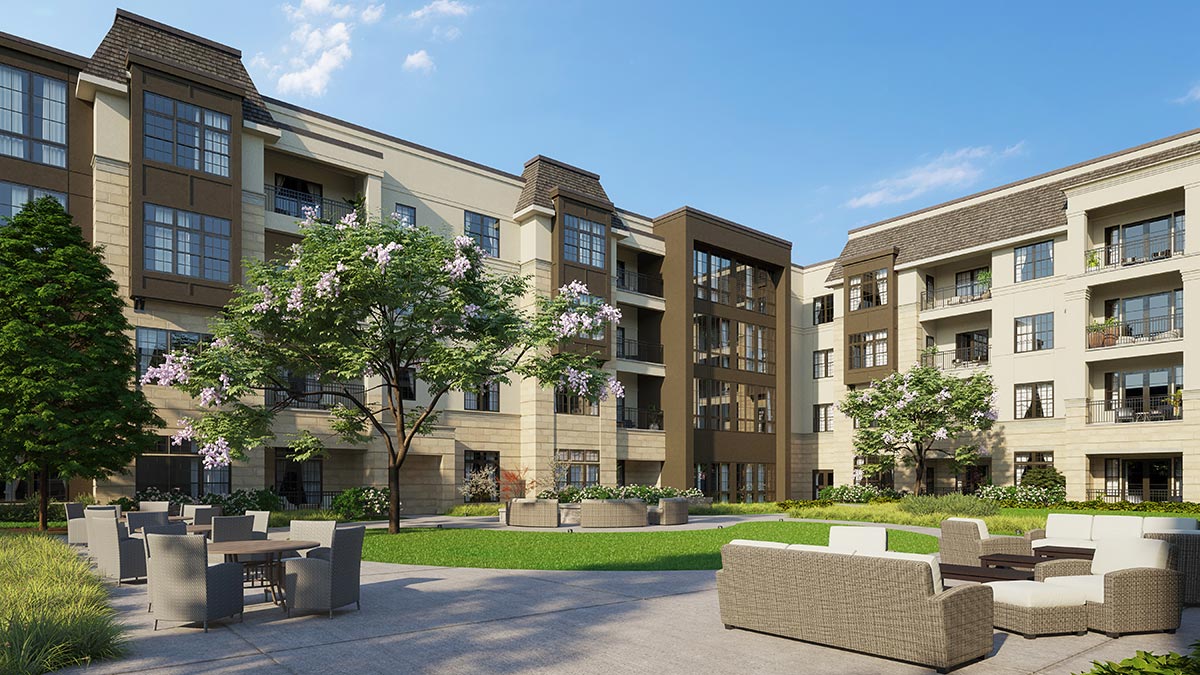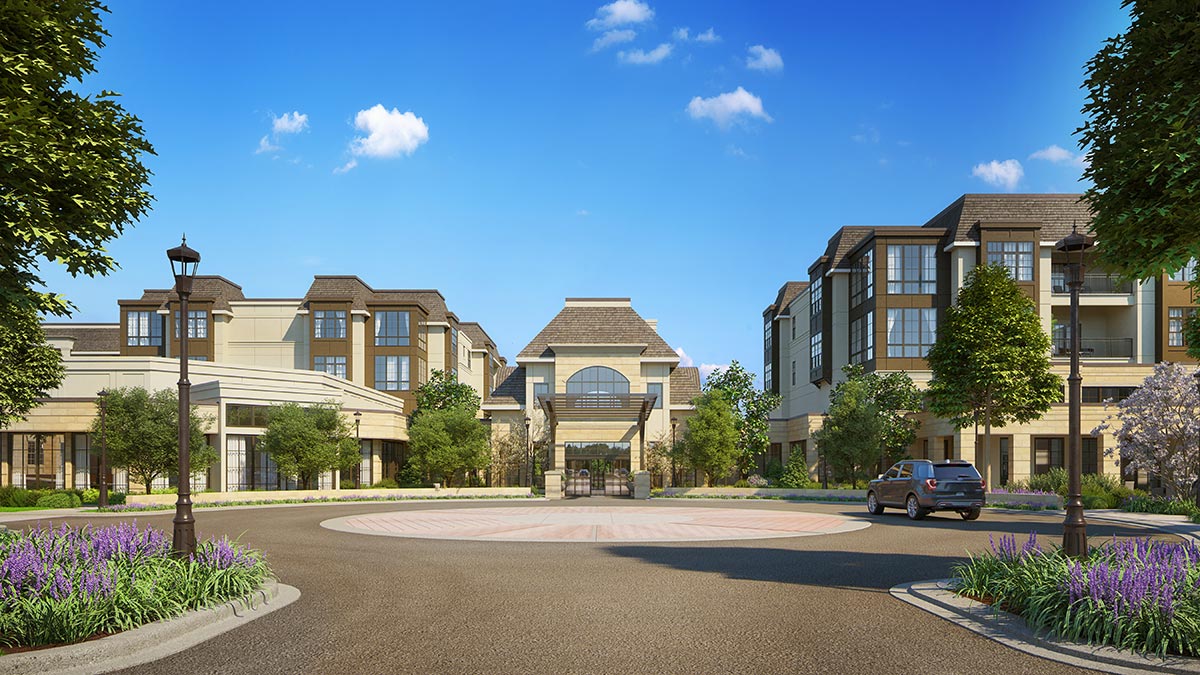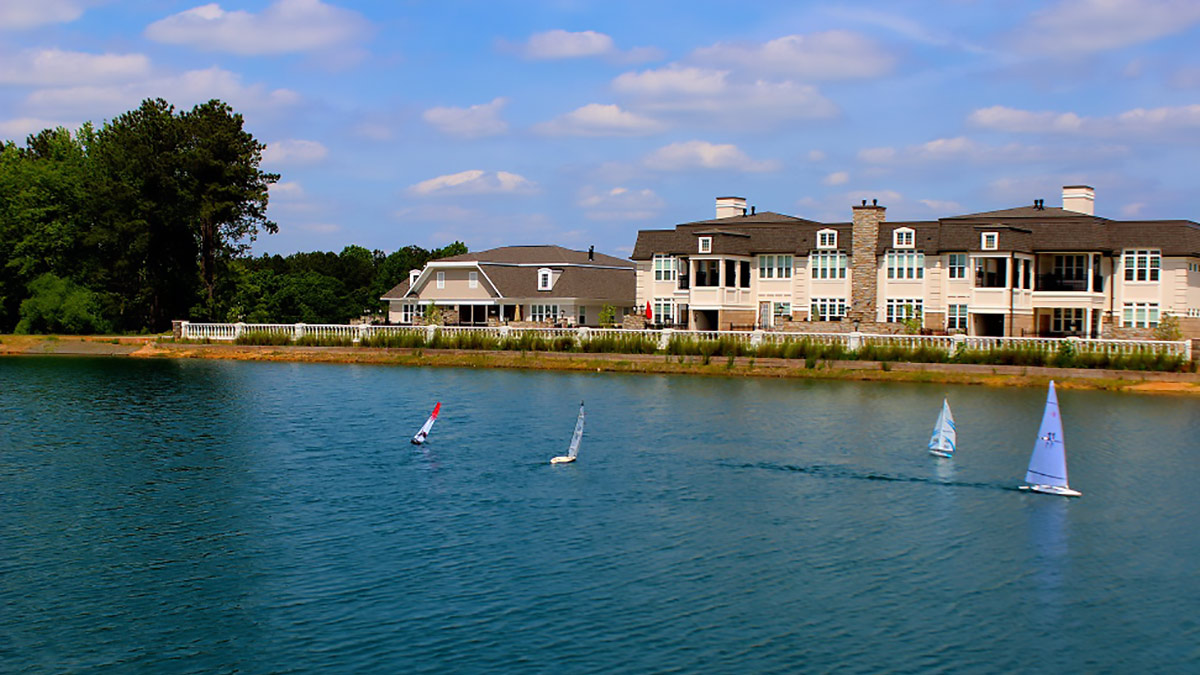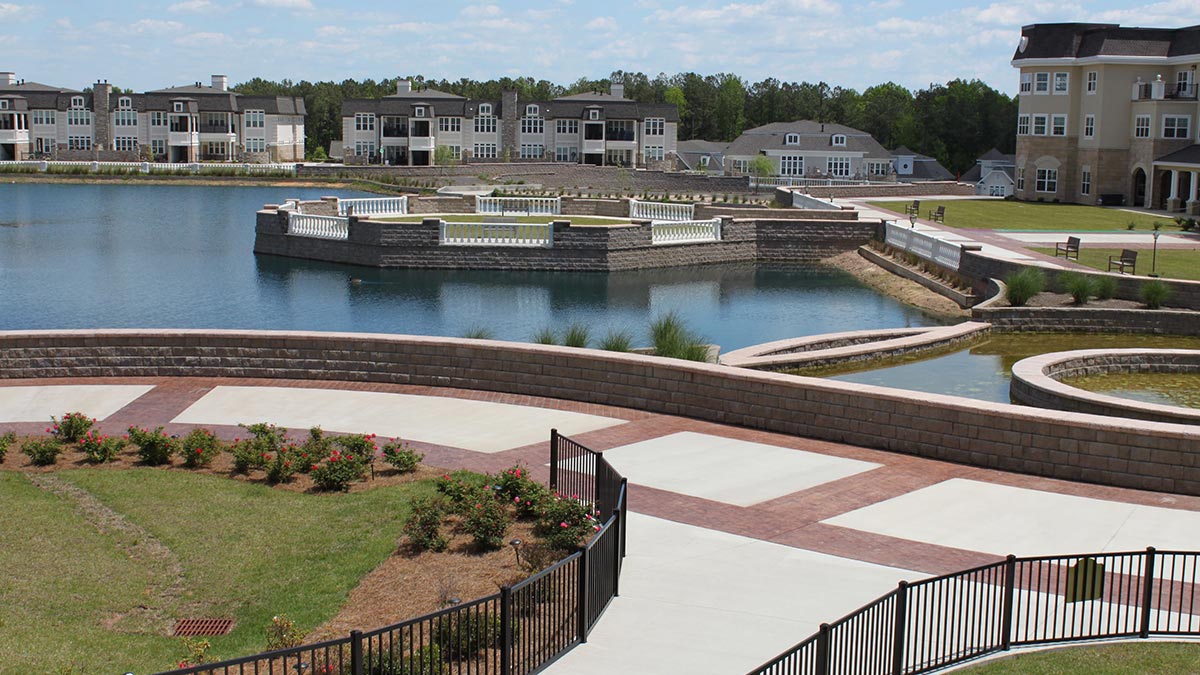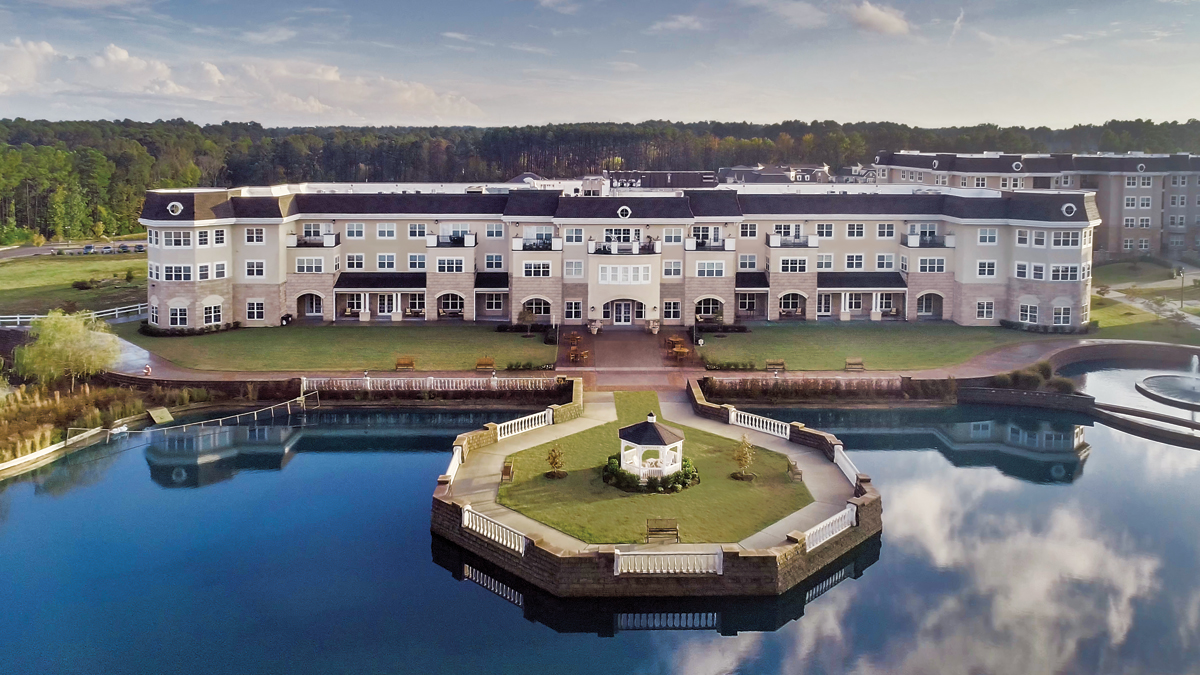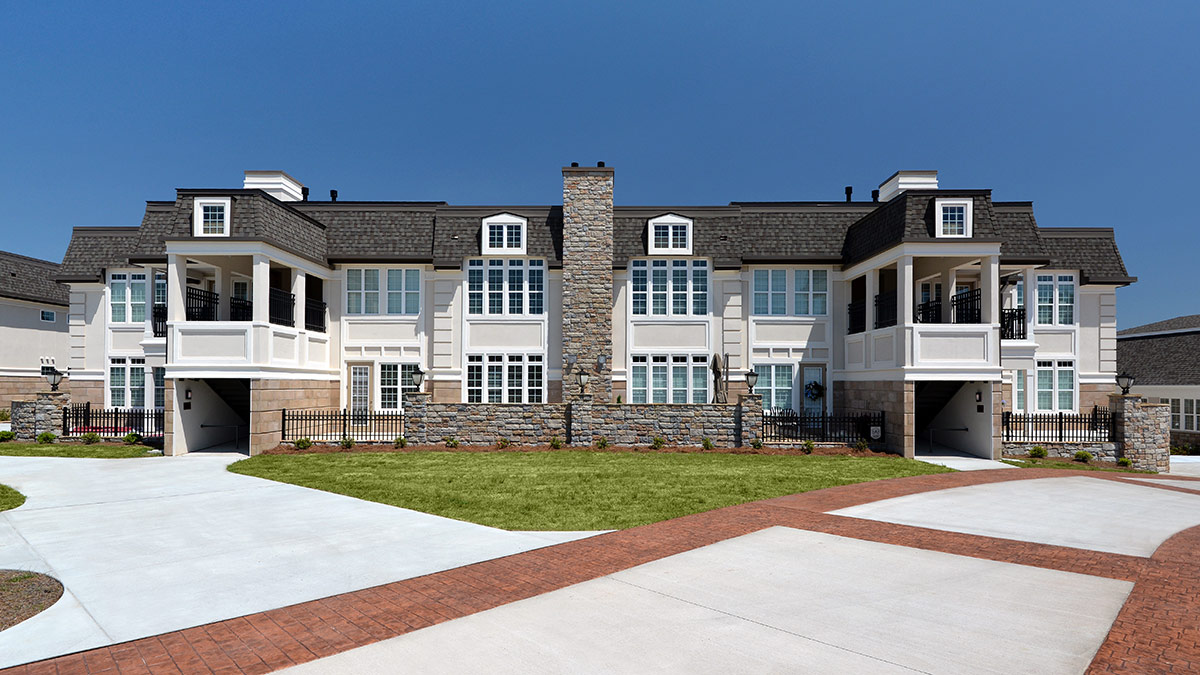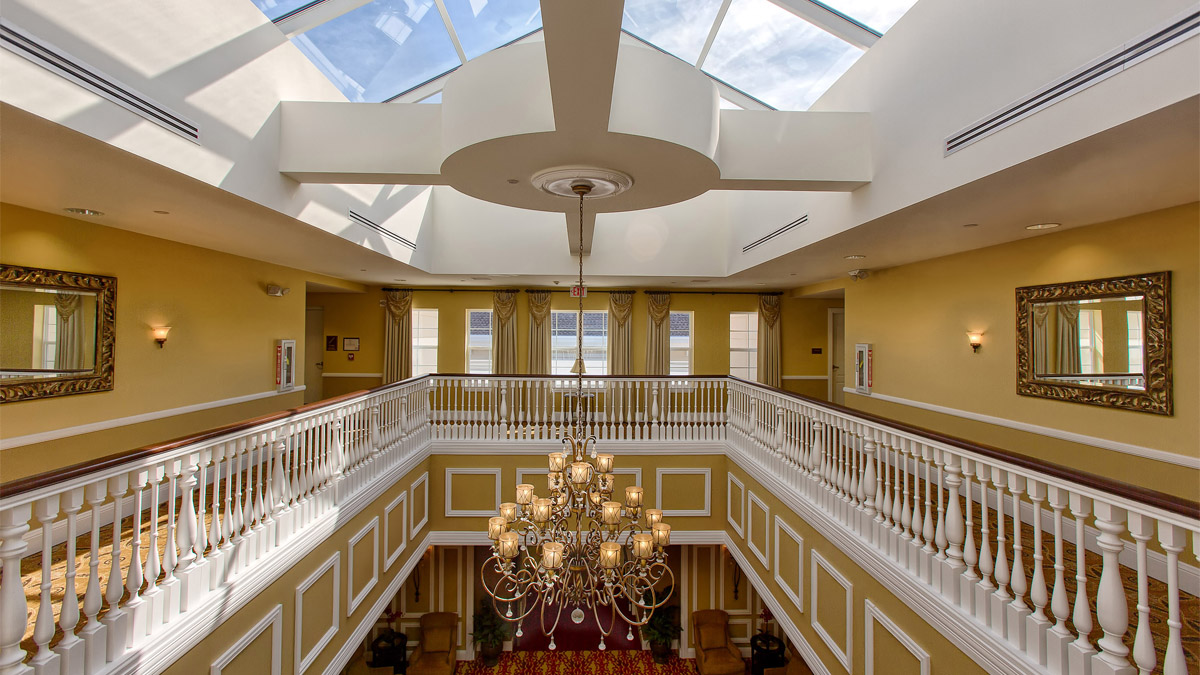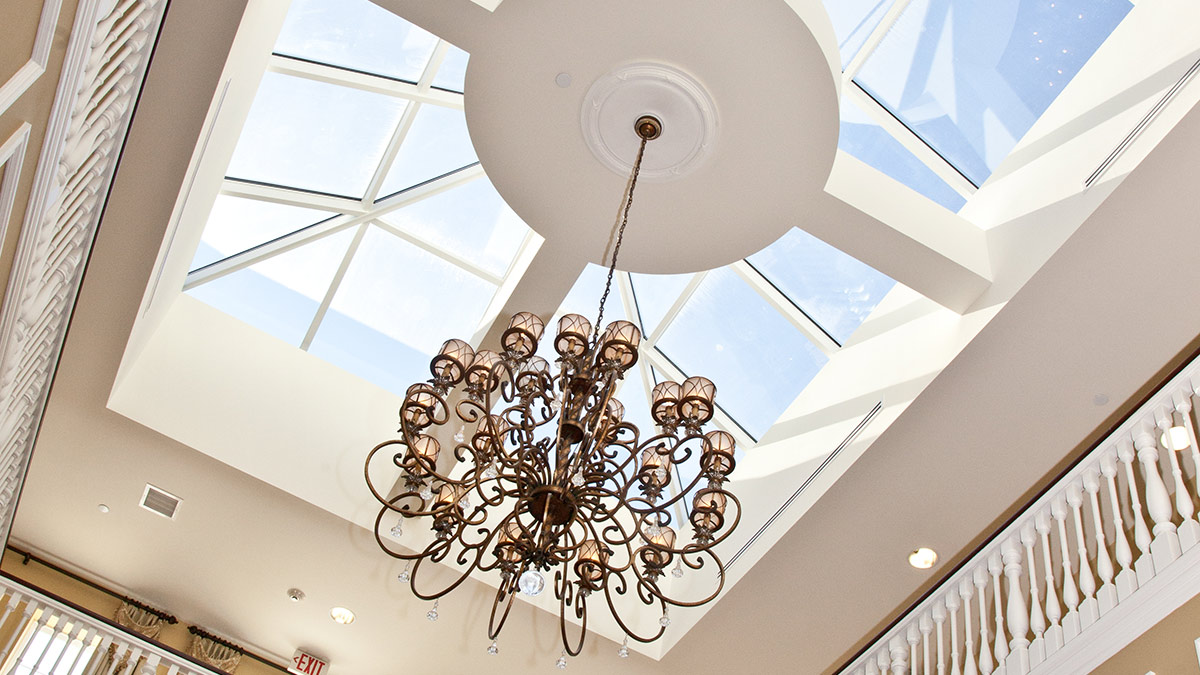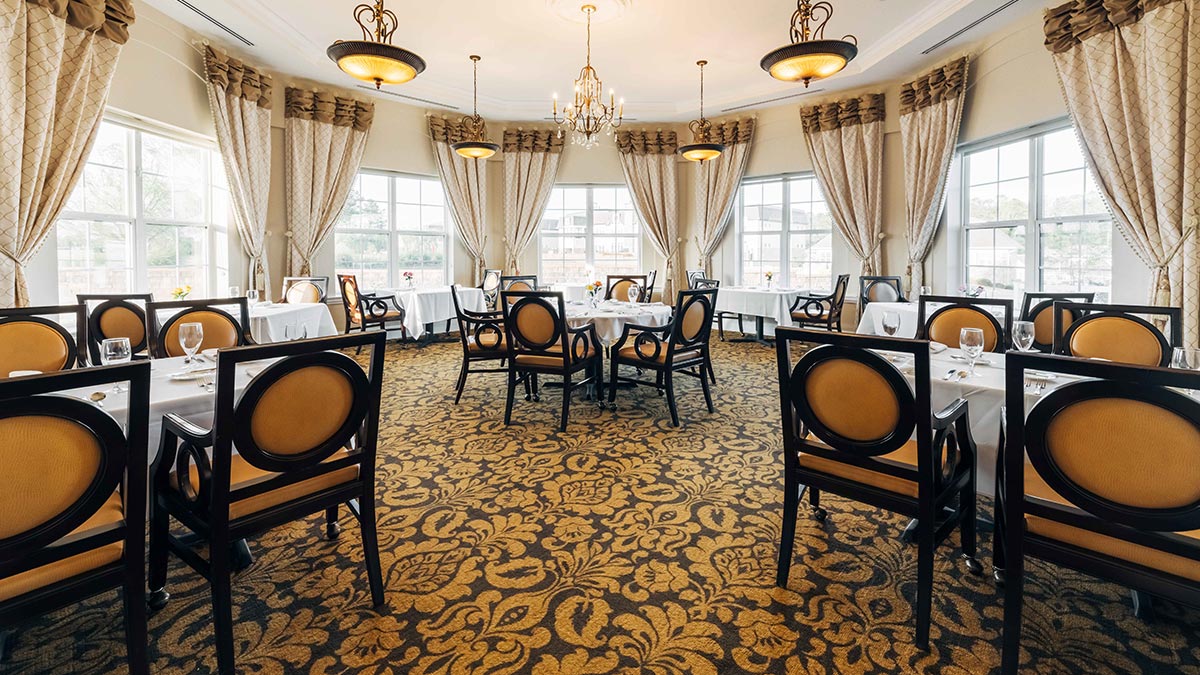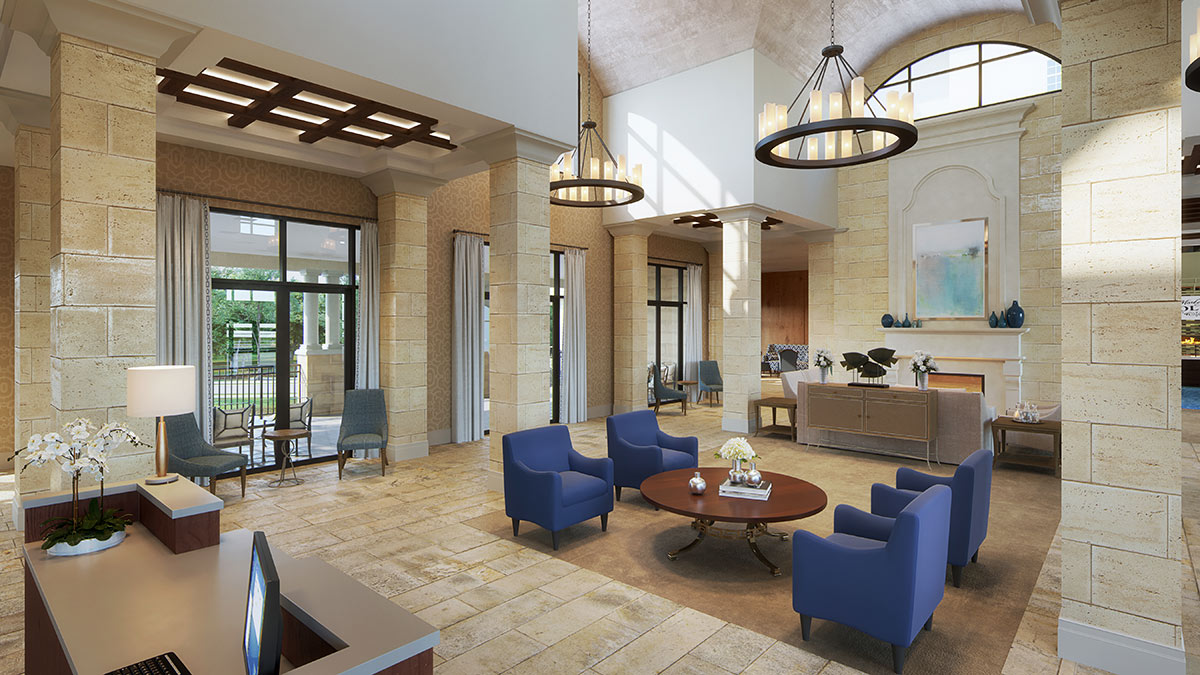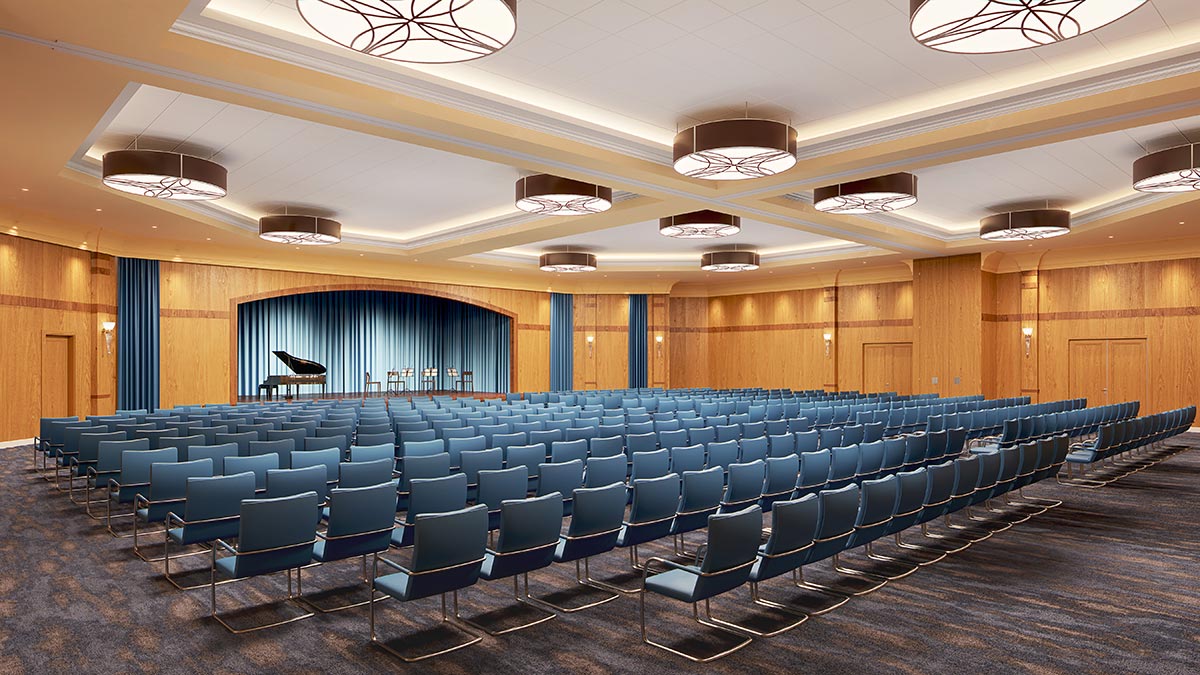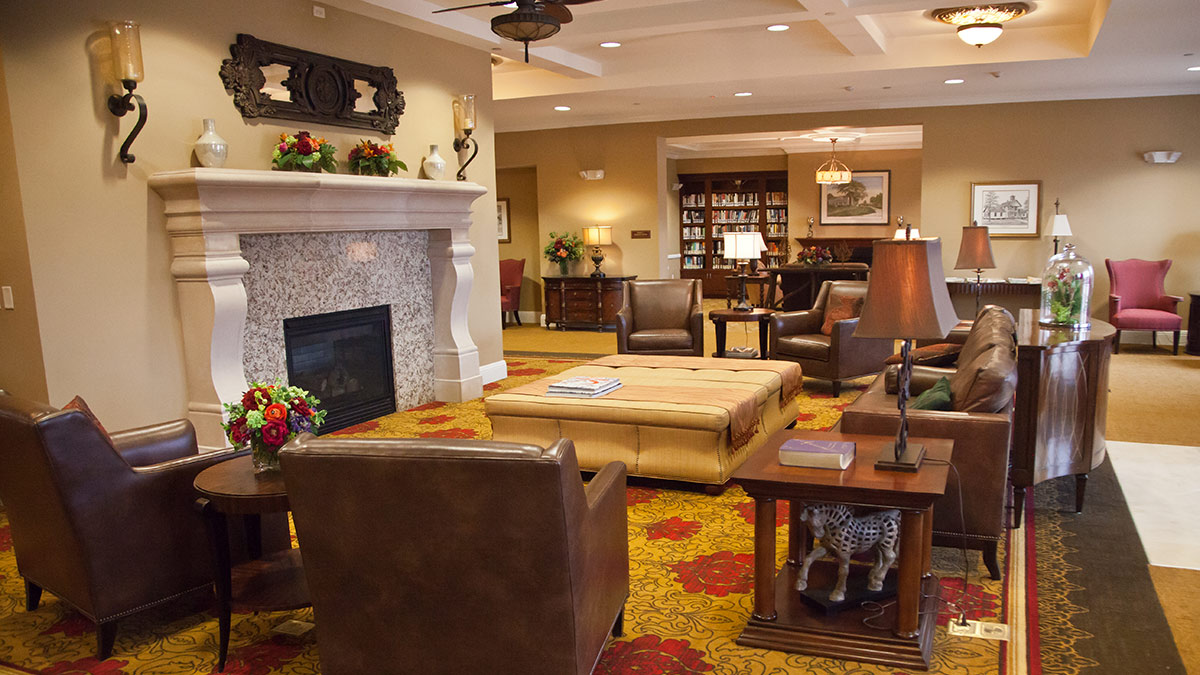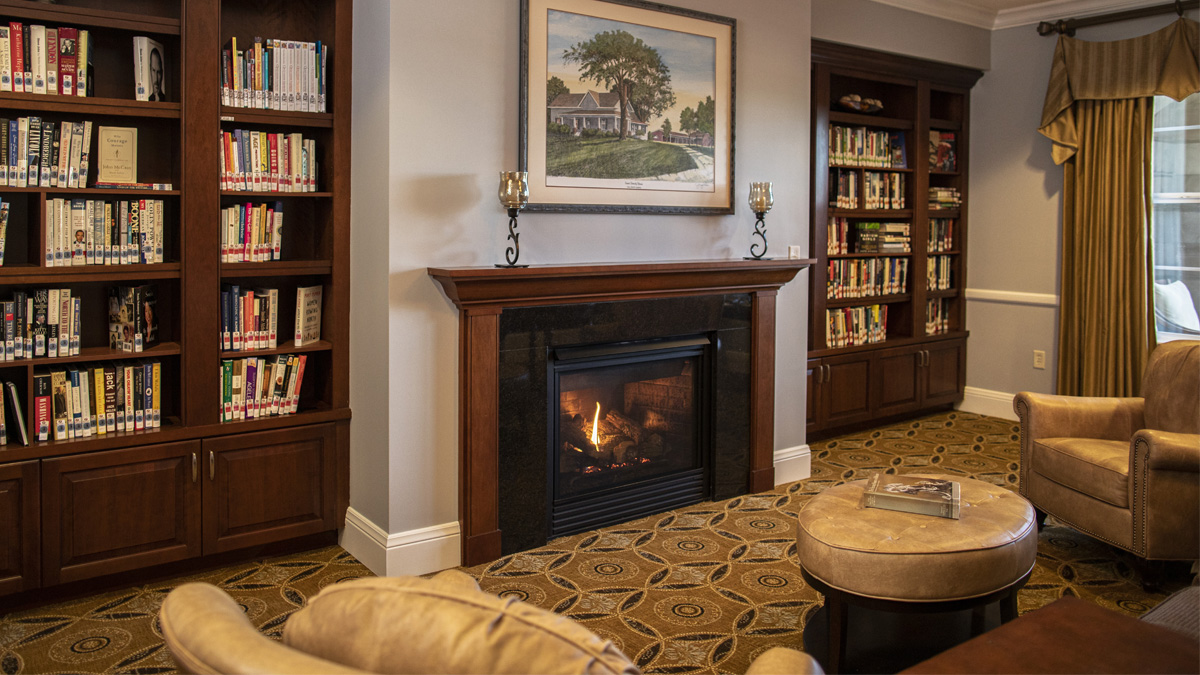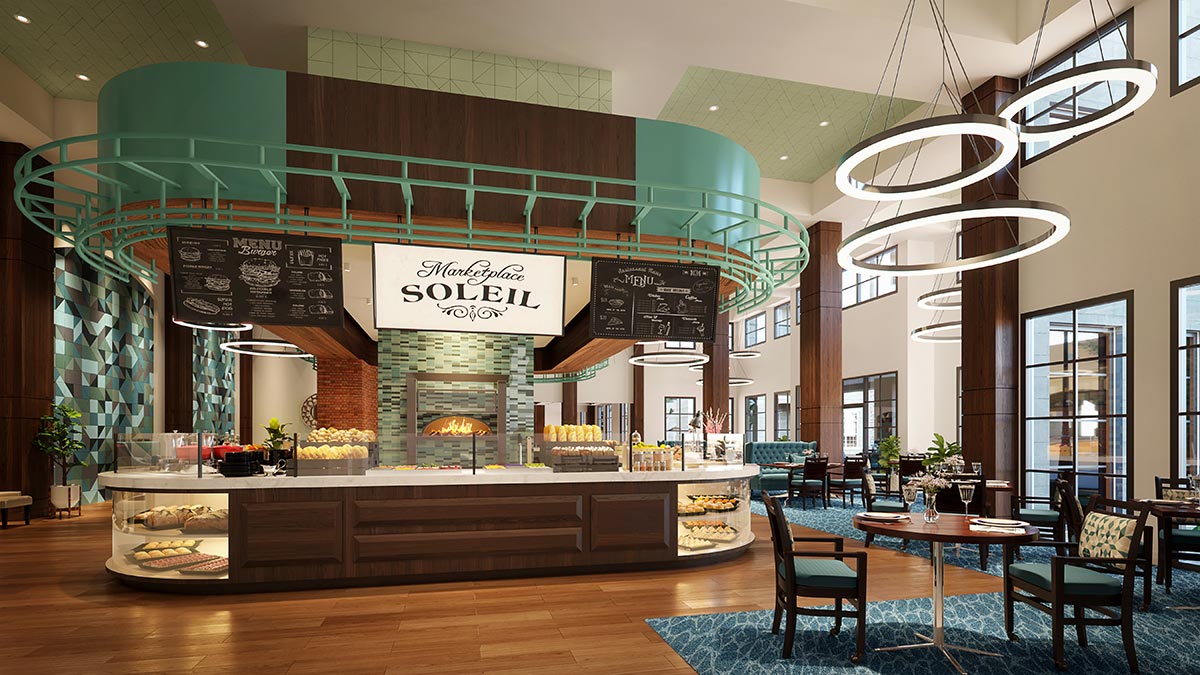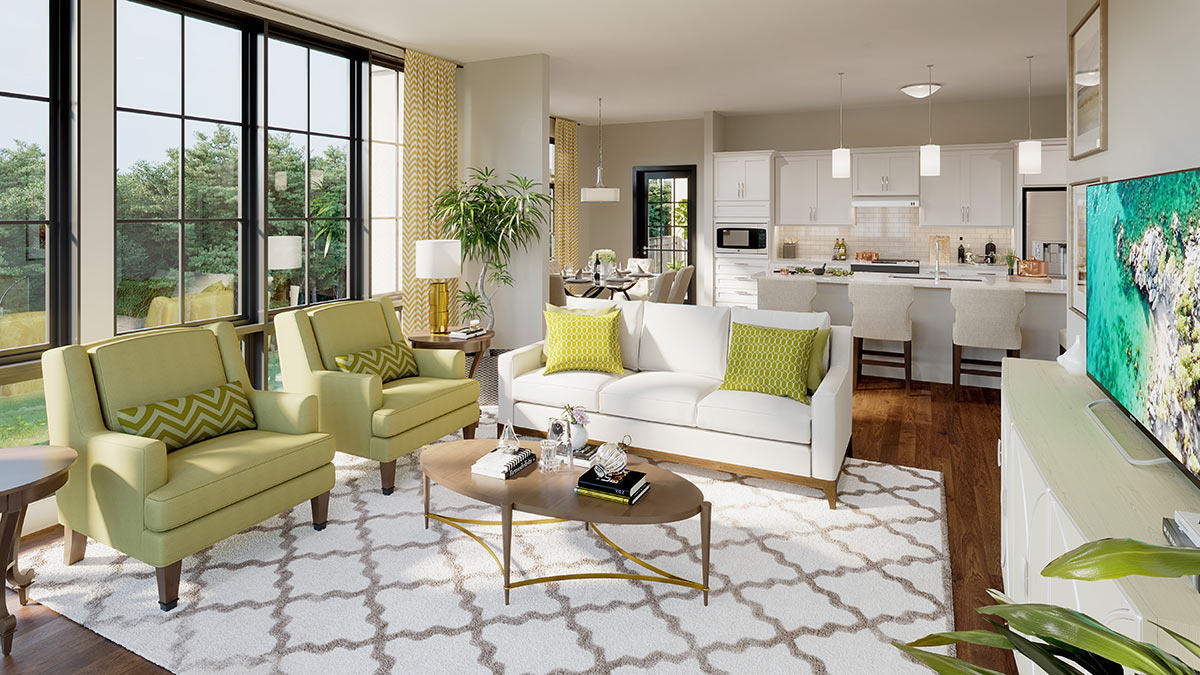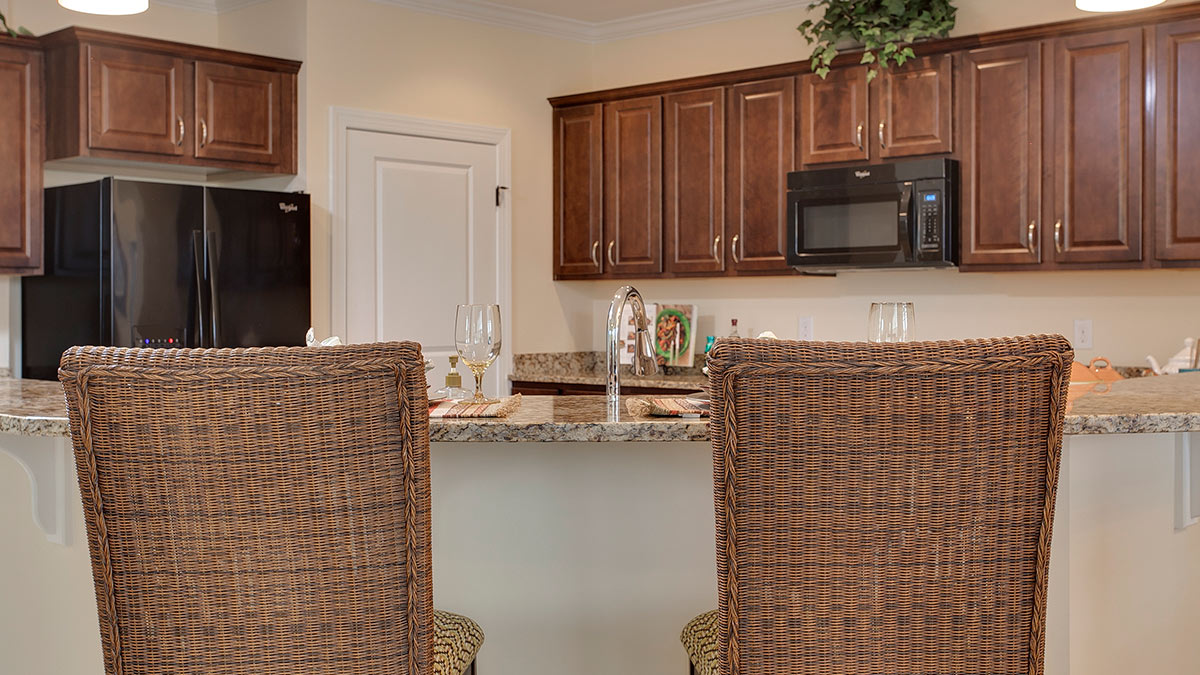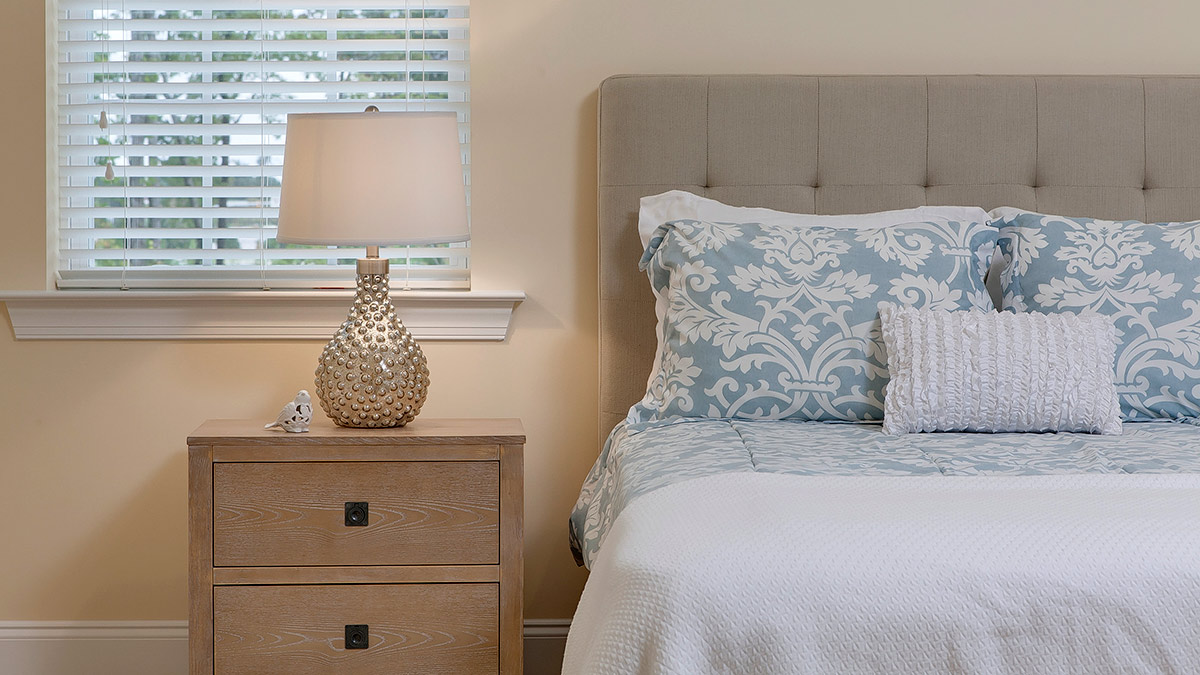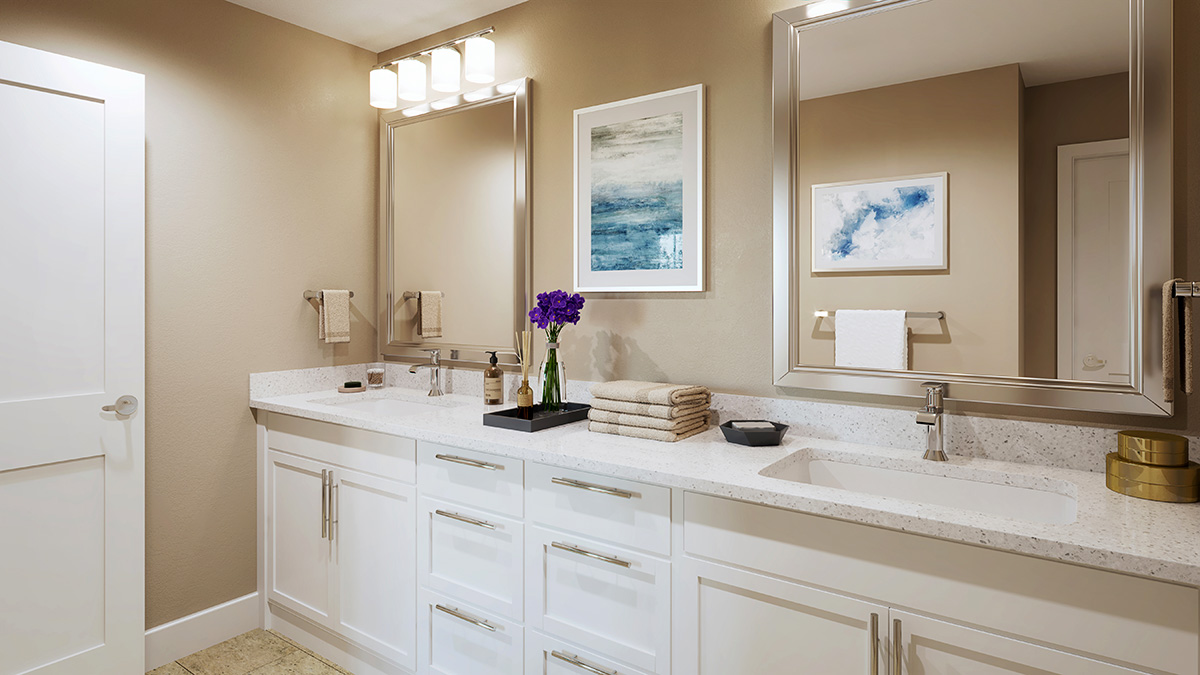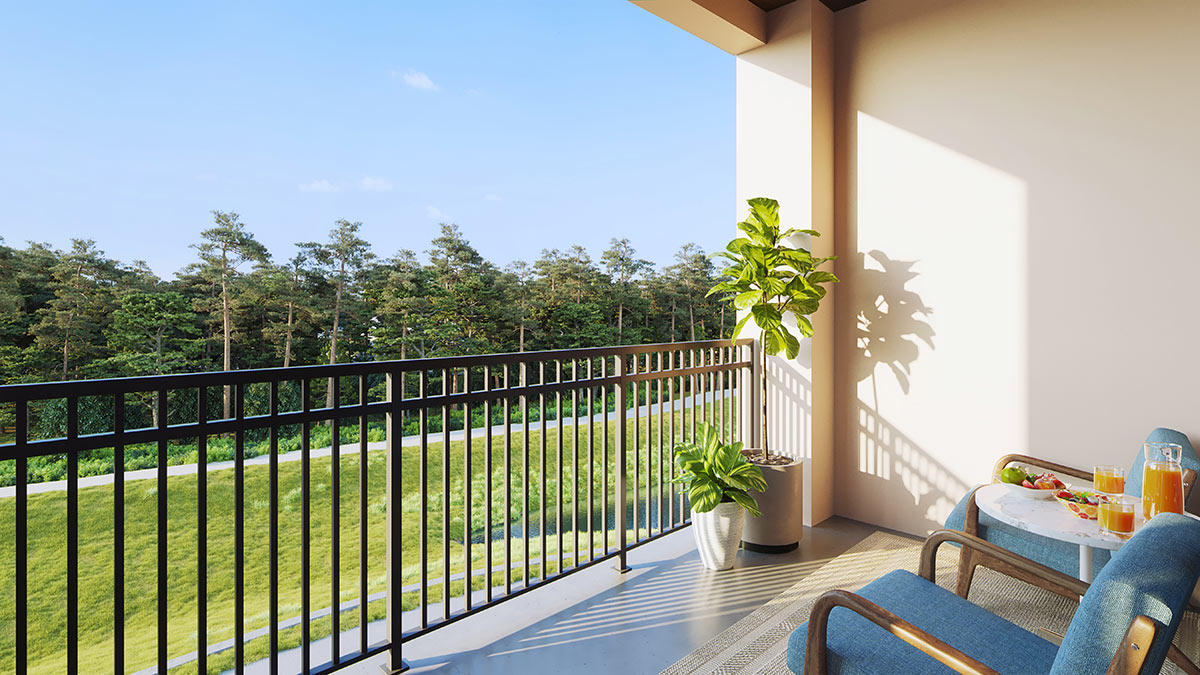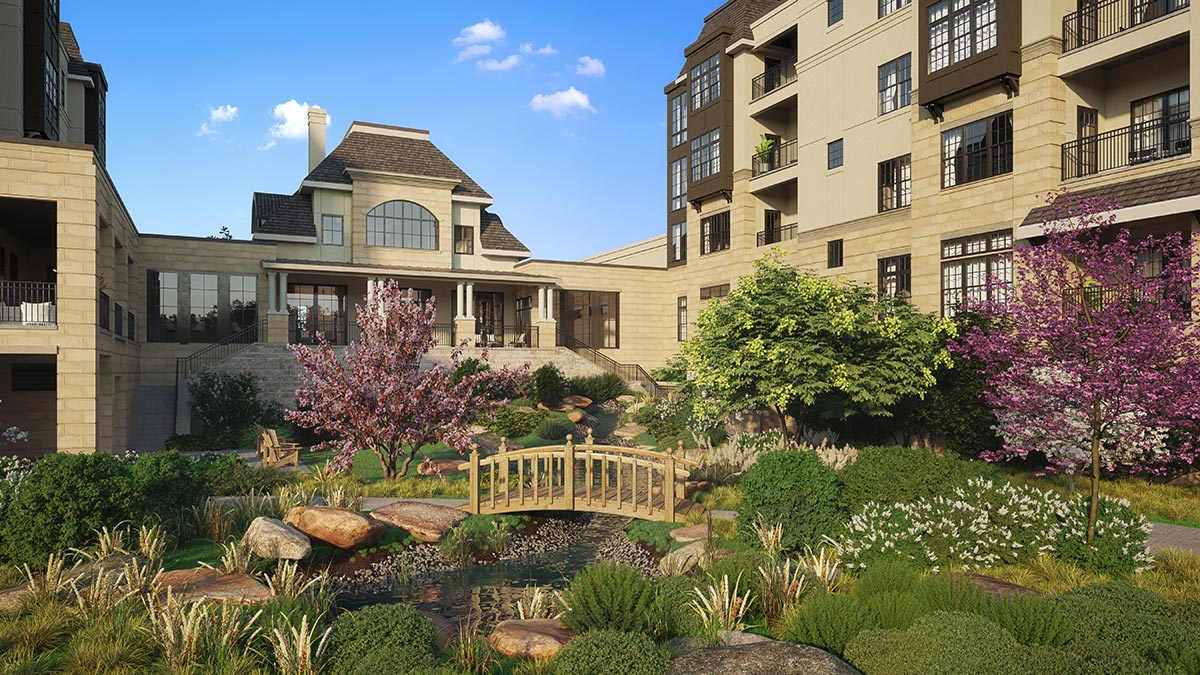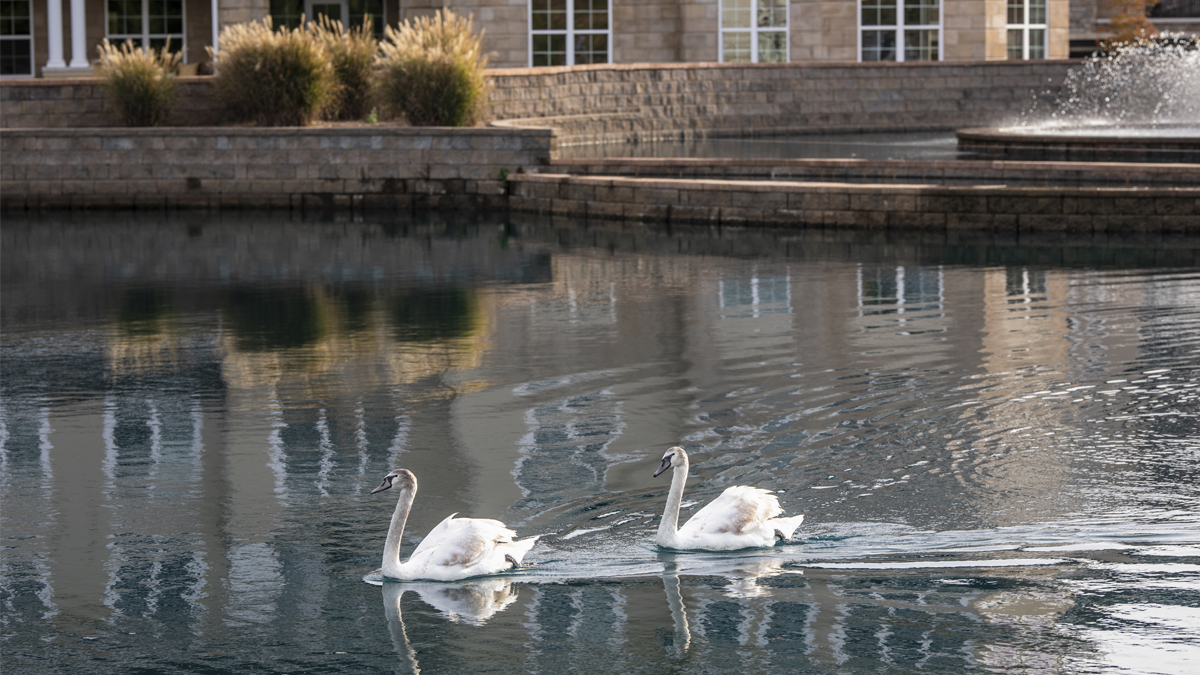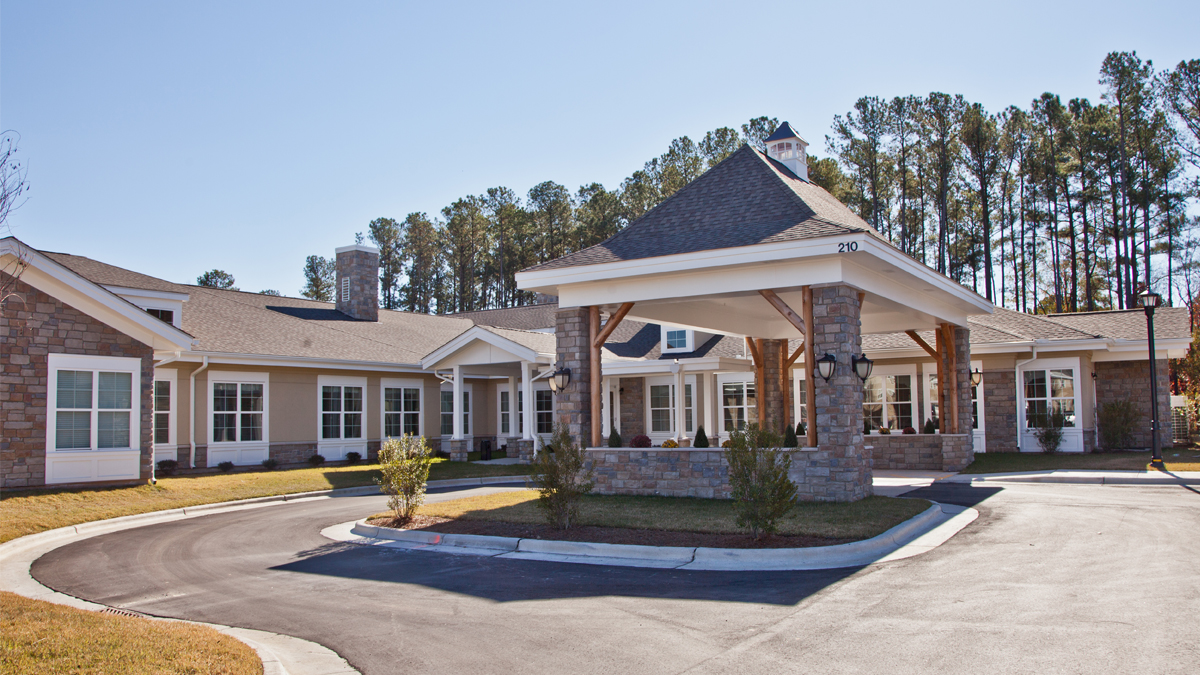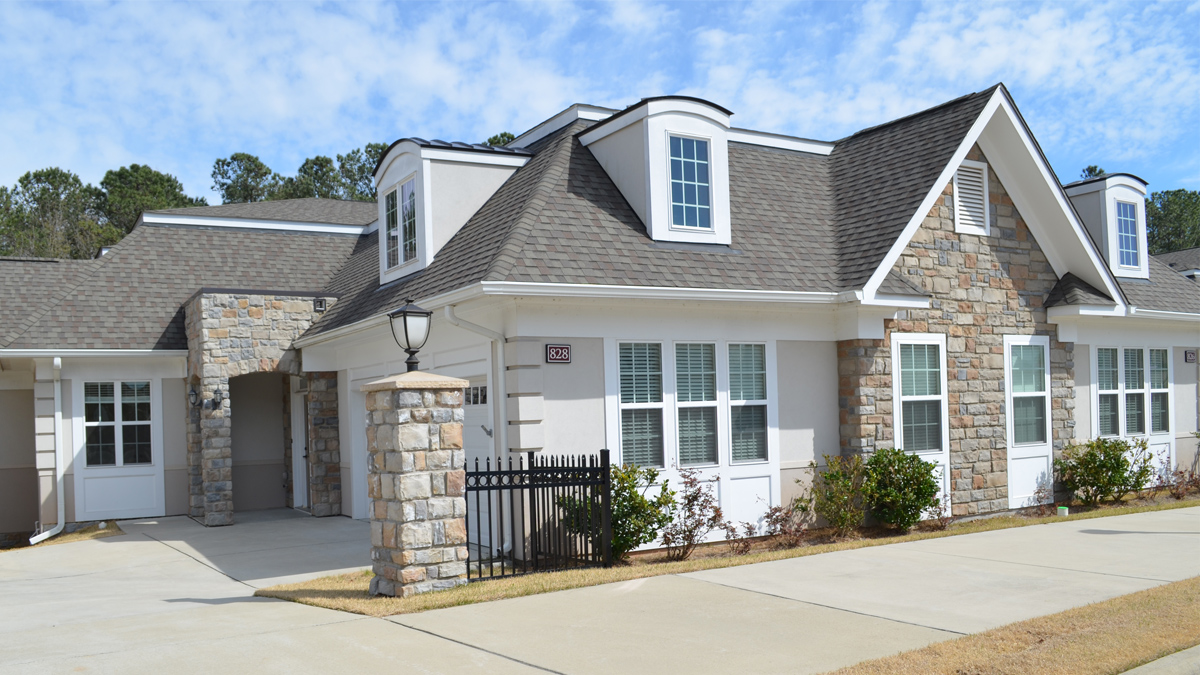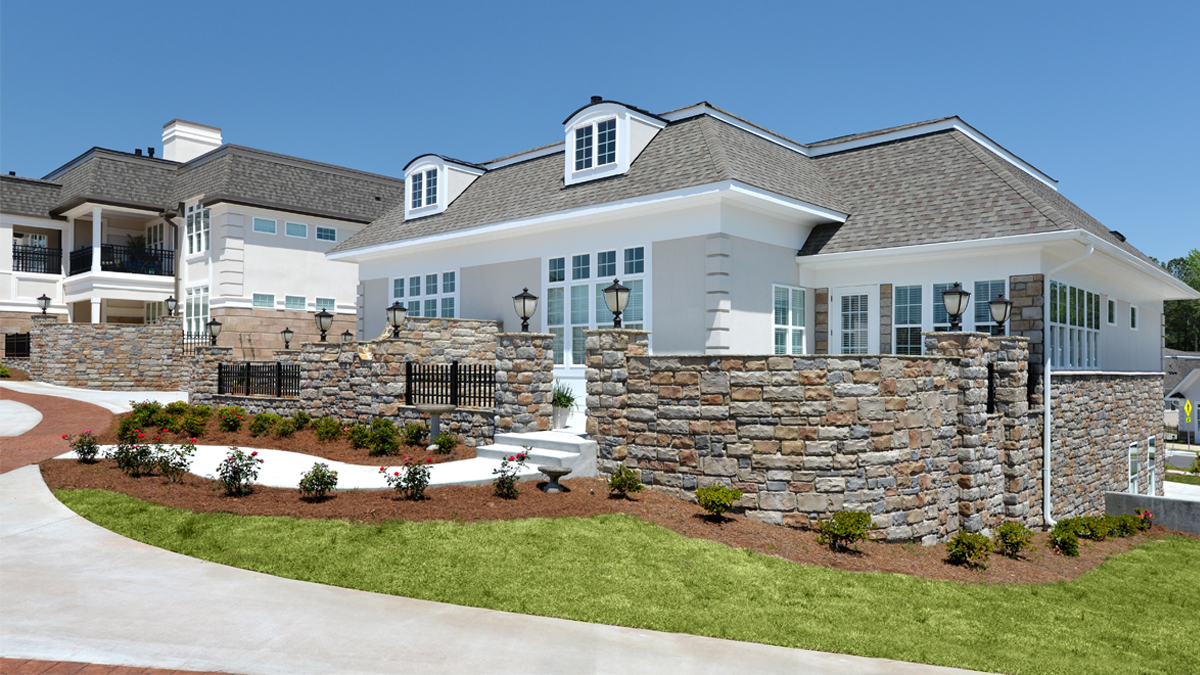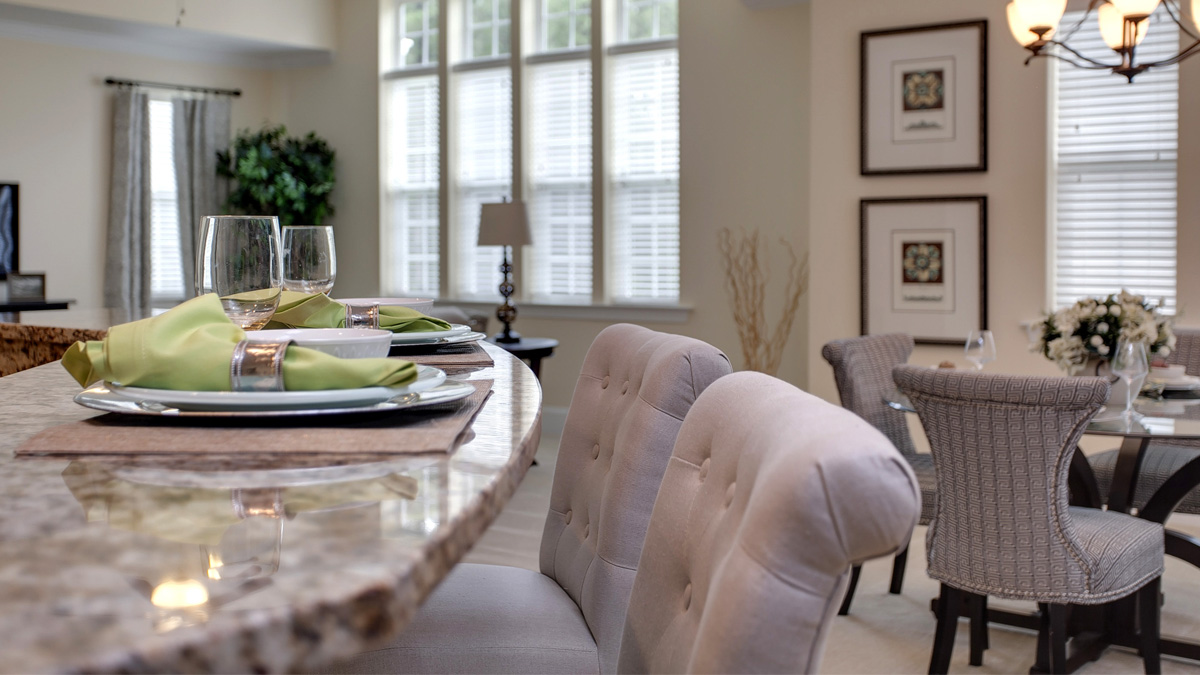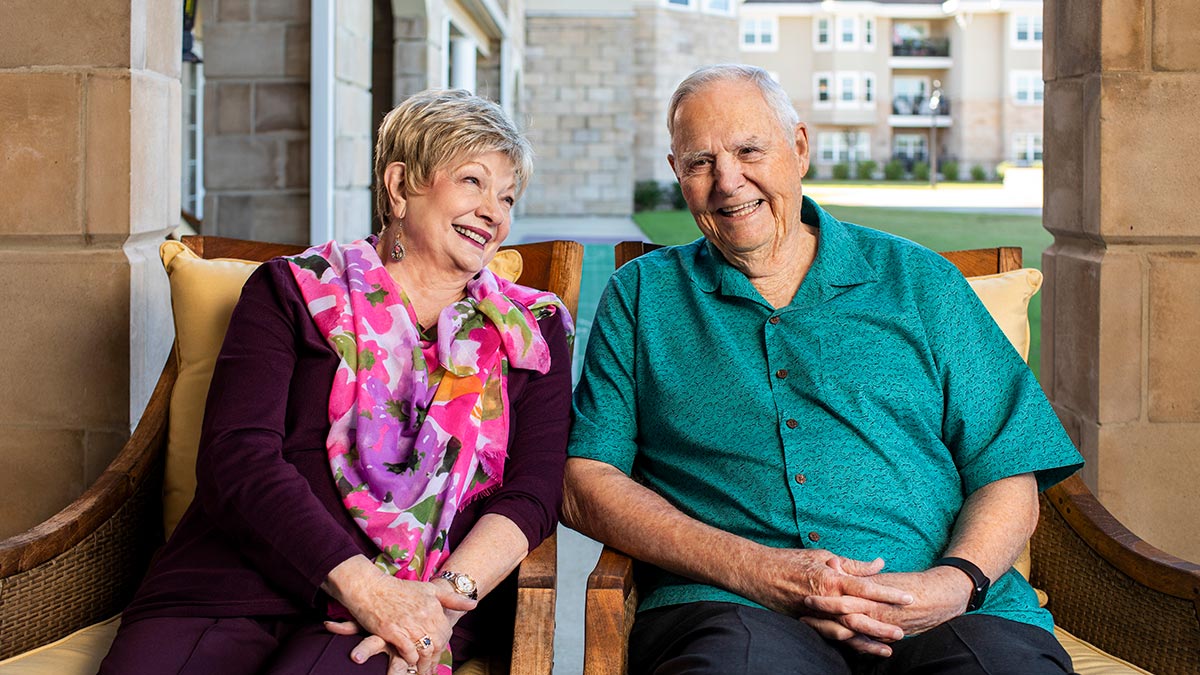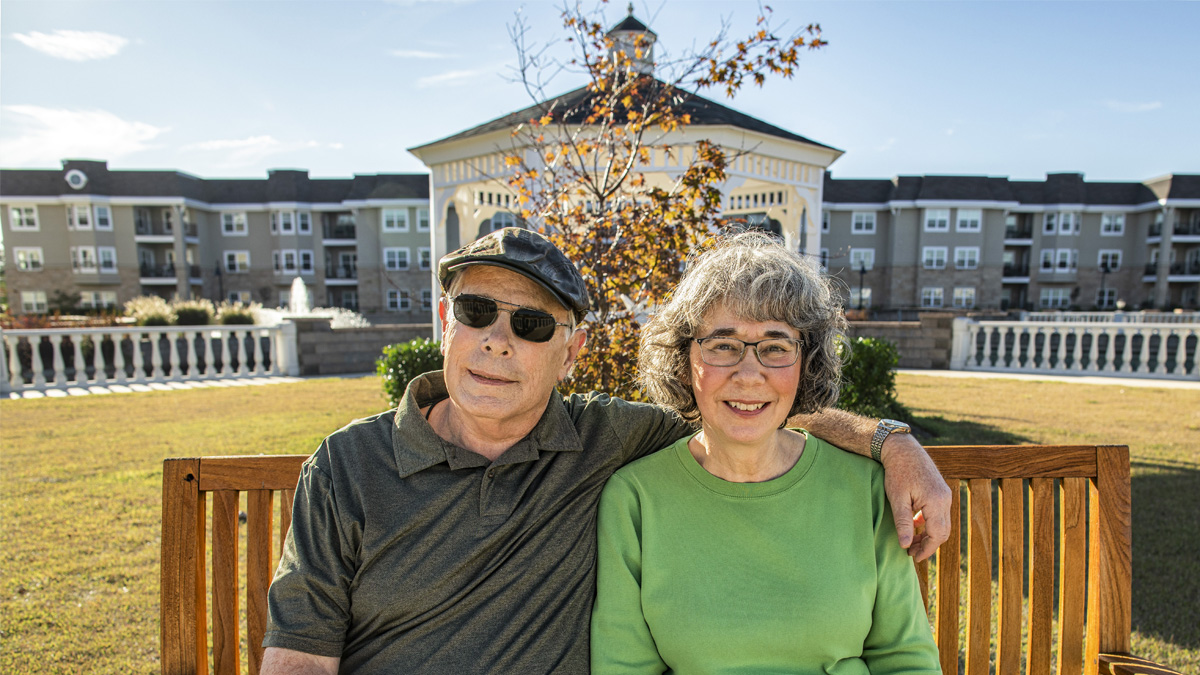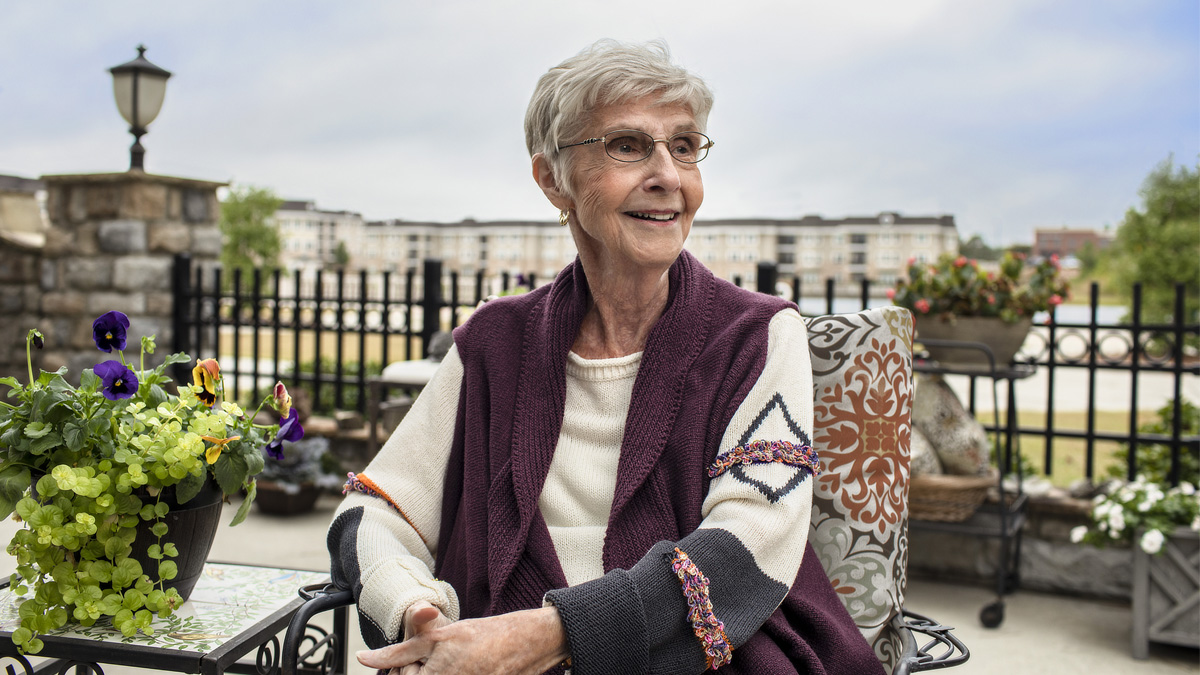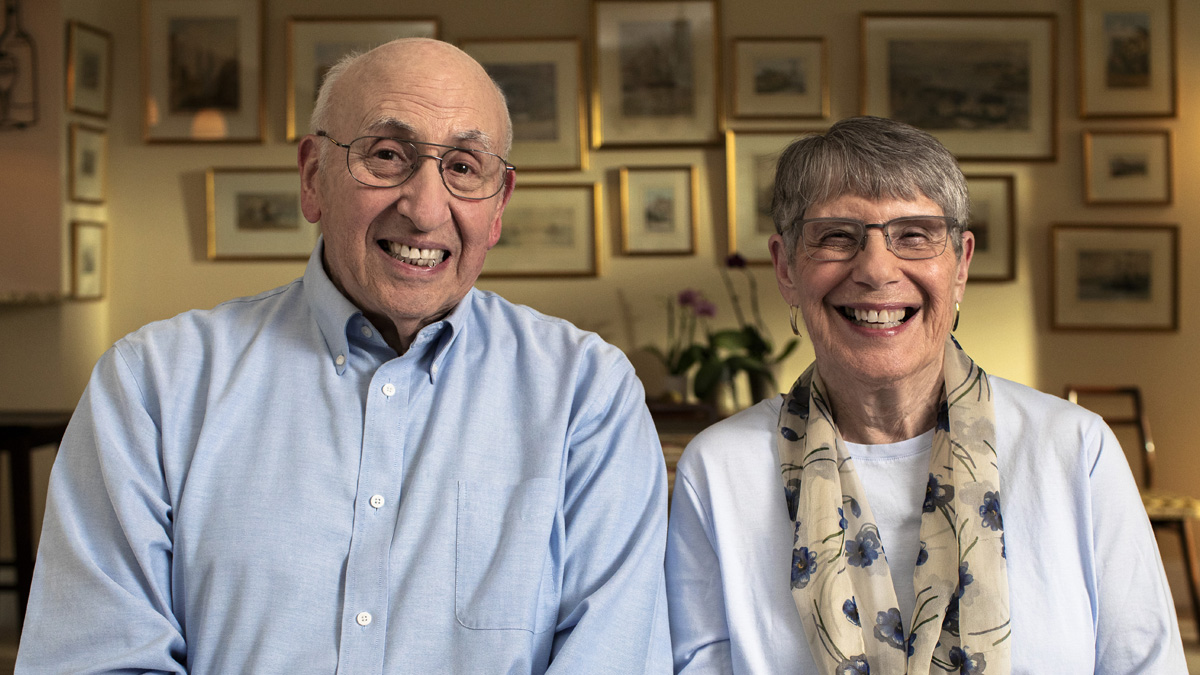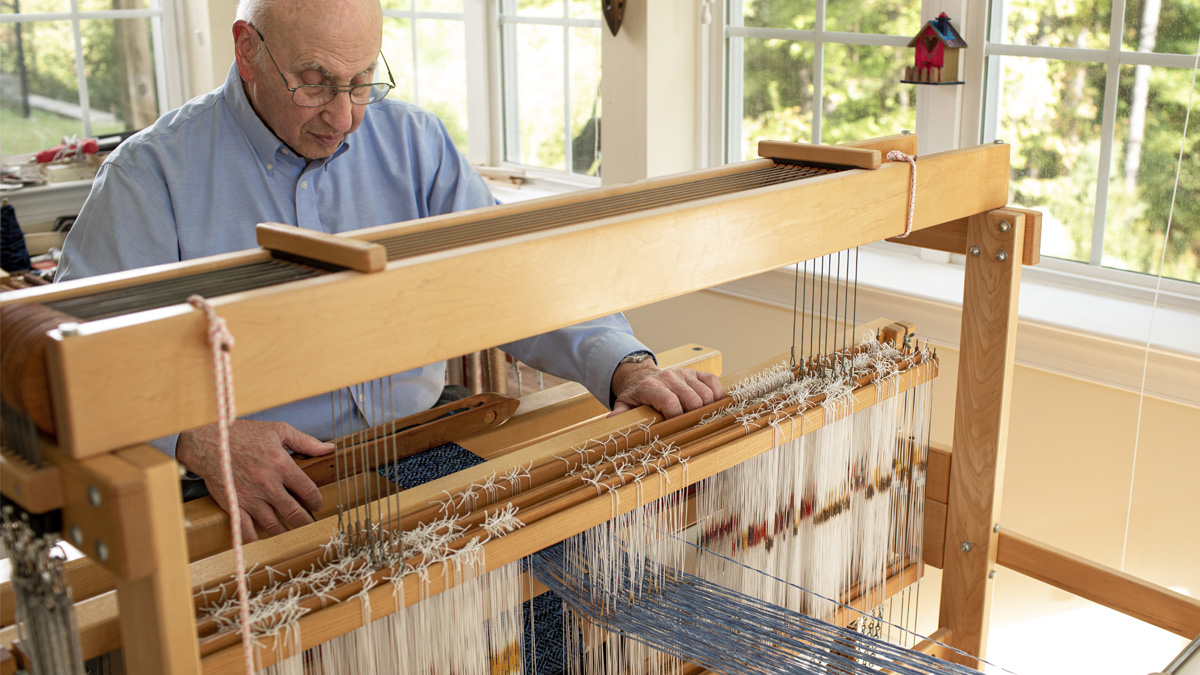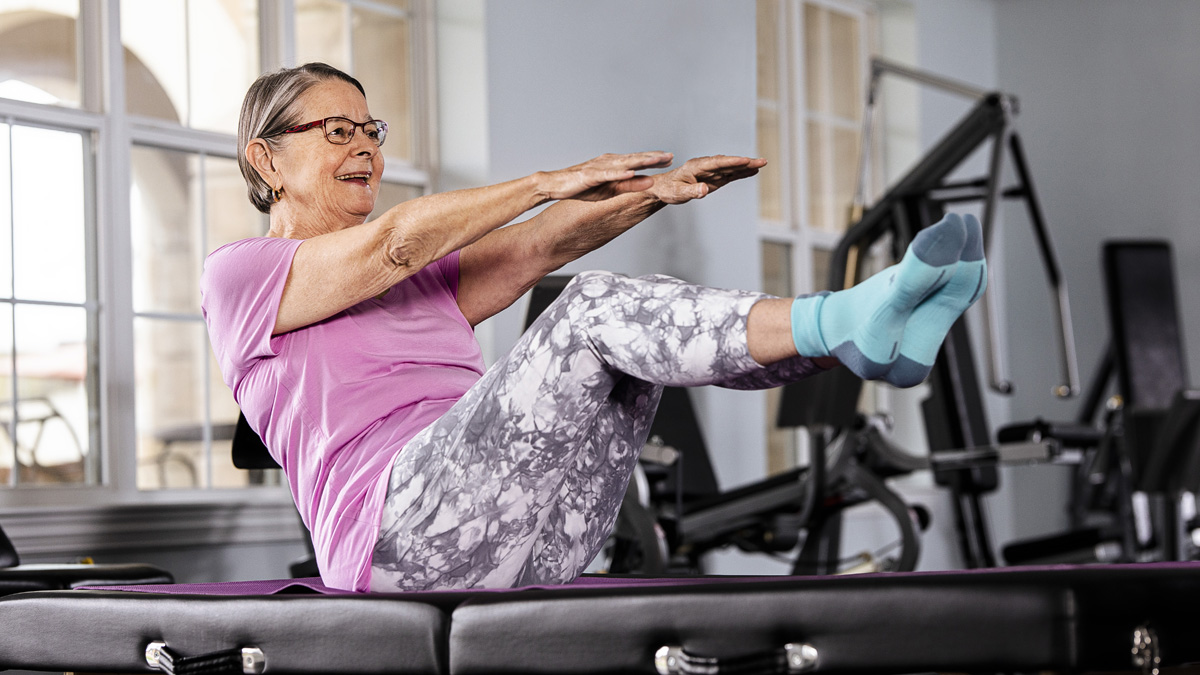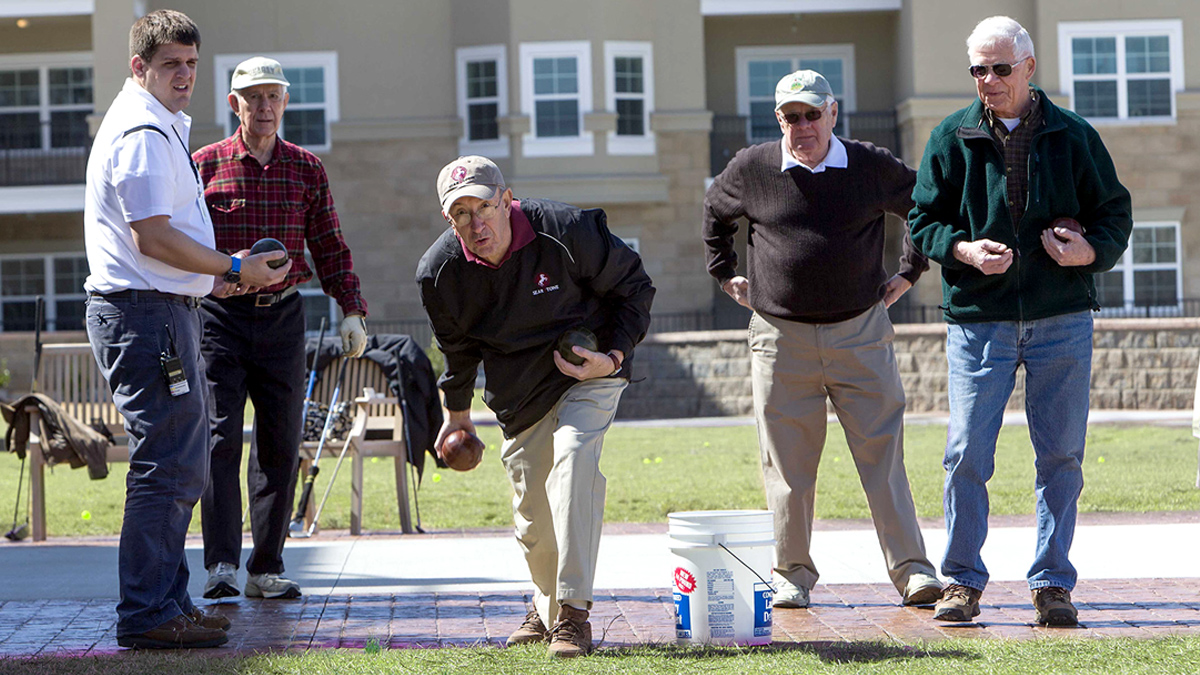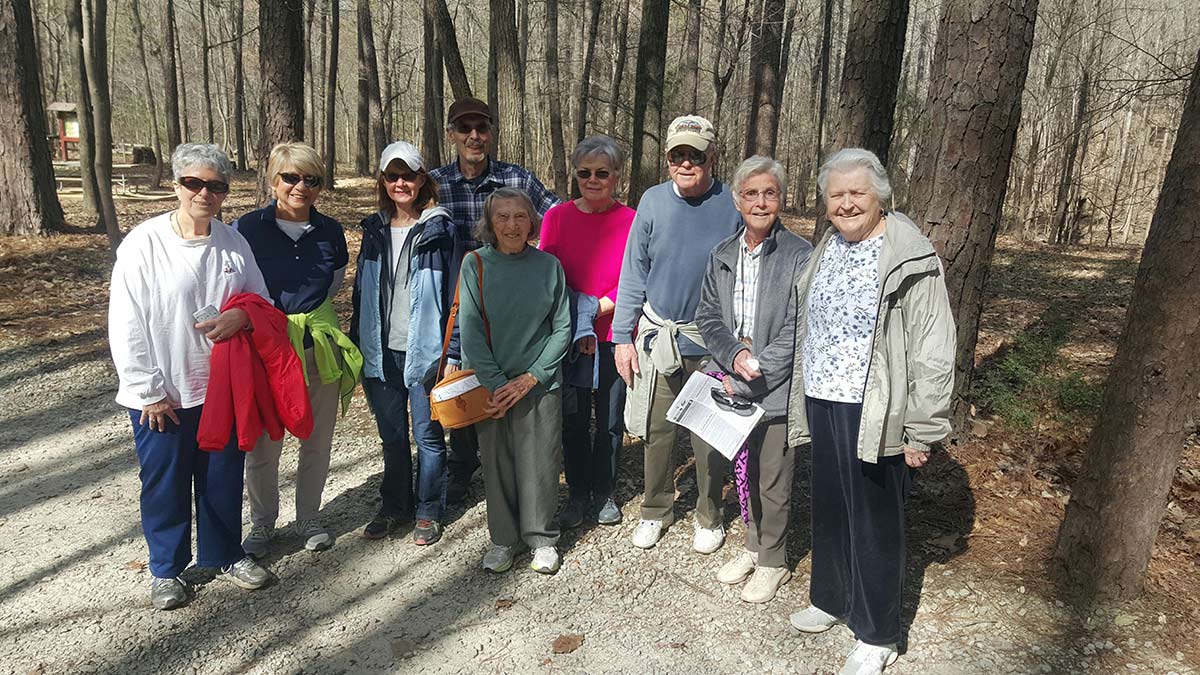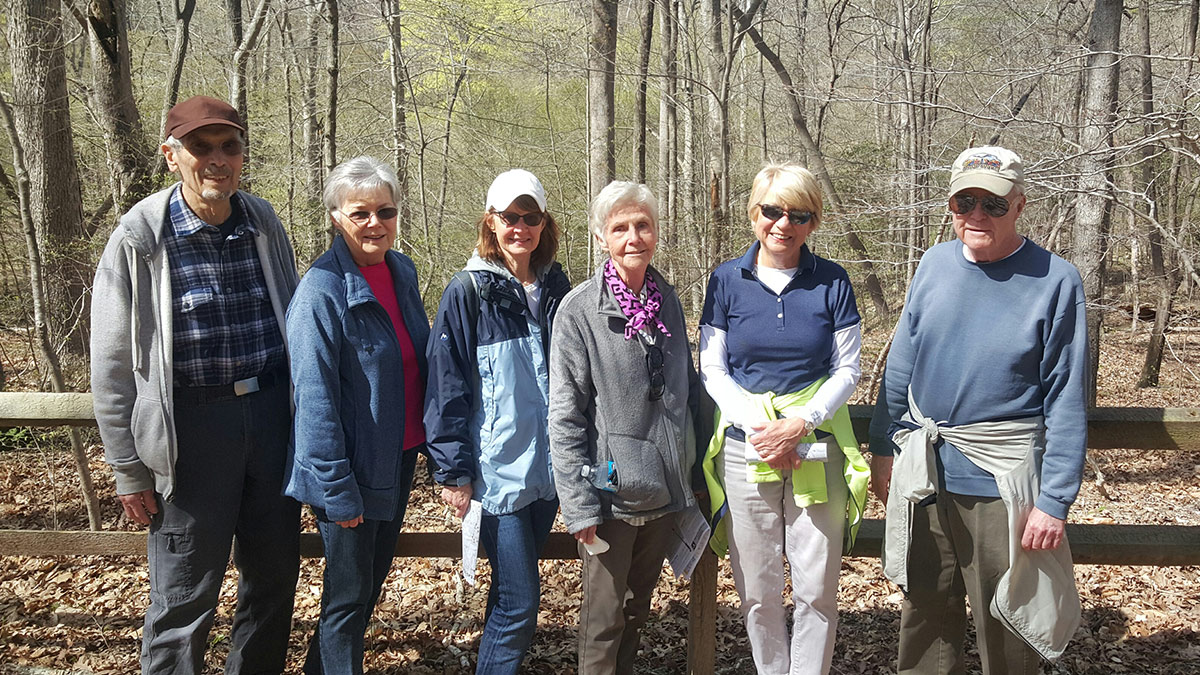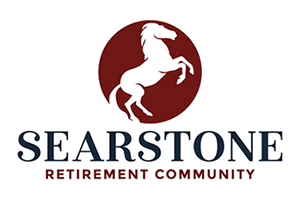 Community Information
Combining cosmopolitan living and convenience in a walkable setting, Searstone offers access to all the cultural, recreational, medical and natural attractions of a region renowned for its quality of life. Best of all, Searstone provides the security of a full range of health services and Life Care, the plan that allows each resident the right to control both the cost and quality of care.
It's not just the place; it's the people.
People who thrive on connecting, who share opinions and ideas, who love to laugh, and sometimes, just to listen. Those are the people who have come to call Searstone home in retirement. Drawing from our region's many technology, healthcare, governmental and academic centers, Searstone is comprised of a fascinating and friendly mix of folks whose one common quality is curiosity.
Coming soon: The Highview at Searstone.
Because Searstone residents never stop growing, neither do we. That's why Searstone is expanding our horizons with The Highview, a new 4-story residential addition. Featuring 152 elegant apartment homes, a 5,000-square-foot auditorium and performing arts center and three exciting new dining venues, it's a next-level retirement living opportunity that will open new doors for the many who have been waiting for an opportunity to live here.
Independent Living at Searstone.
Accommodations at Searstone range from elegant private homes to spacious lakeview flats and everything in-between.
Woodside Estates and Creekside Estates are neighborhoods where you can choose from 10 different styles of 1 or 2-story estate homes, available with attached 2-car garages and options such as elevators and finished basements.
Lorraine Plaza offers gorgeous views and impressive architectural details along with lakefront views and a patio.
Calais Terrace has sunrooms, balconies or patios built for entertaining. Nine different floor plans with one- and two-bedrooms, plus den and multipurpose spacious nooks.
Clubhouse homes are the most convenient to Searstone's Winston Clubhouse, with restaurants, fitness center, and lakefront. Choose among eight spacious one- and two-bedroom Clubhouse floor plans, with options ranging from a room-size balcony to a turret with a sunroom.
The Flats are spacious residences overlooking the lake with opulent amenities. They feature two-bedroom, two-bath floor plans with natural gas fireplaces as a standard feature, large windows, balconies, generous storage units, and covered parking.
The Highview at Searstone will offer a new angle on the French provincial accent that characterizes architecture at Searstone. With open floor plans, expansive windows and a cottage garden style, our 152 new residences will feature a range of one-and two-bedroom layouts, each with its own private outdoor space and view.
Amenities and services at Searstone.
When you compare the services and amenities package here to the cost of living in your present home, you may be very pleasantly surprised. Say goodbye to home maintenance costs, property taxes, homeowner's insurance, utilities and all the headaches of home ownership. And say hello to independent living at Searstone.
Features:
One- and two-bedroom with den apartments and estate homes
24-hour security
Concierge
Scheduled transportation
Housekeeping and maintenance
Fitness Center
Indoor swimming pool and spa
White Horse Bar & Grille
Cultural, educational, and spiritual events
Salon and massage center
On-site rehabilitation and therapy services
45,000 square-foot Clubhouse with library, casual and formal dining and ballroom
4.5 acre stocked, walkable lake
Expansion Opening 2024:
152 additional elegant apartment homes
5,000-square-foot auditorium and performing arts center
3 exciting new dining venues
Updated landscaping and expanded community gathering places
Accepting Reservations Today!
Life Care at Searstone:
Life Care refers to the full continuum of residential services available at Searstone, ranging from Independent Living, to Assisted Living, Skilled Nursing and Memory Support.
With a Life Care contract at Searstone, you can control costs because your rates don't change dramatically, even if your health needs do. Life Care provides significant asset preservation and tax advantages and can dovetail with a Long-Term Care Insurance plan.
As a Life Plan community, Searstone offers its Independent Living residents more and better options, all on-site. State-of-the-art Assisted Living, Skilled Nursing, Memory Support, and a wide array of services can be administered in your Searstone home or, should your condition require them, you can relocate to one of our three dedicated healthcare neighborhoods without leaving our campus.
Assisted Living.
Assisted Living accommodations are in Brittany Place, a state-of-the-art health care neighborhood offering residential comfort and every lifestyle amenity imaginable. Here residents receive outstanding care with an emphasis on personal dignity and autonomy.
Skilled Nursing.
Searstone's medical services and skilled nursing are handled with care and expertise in the lovely surroundings of our Brittany Place healthcare neighborhood. By creating individualized care plans for each resident and family, we ensure that daily life here is rewarding and comfortable as well as clinically productive.
Memory Support.
Memory Support is also available at Brittany Place. Memory Support features the latest security and safety features, as well as an advanced approach to care that emphasizes each resident's history, skills, and preferences, to create an optimistic and embracing experience. Our caregivers are specially trained to provide a nurturing atmosphere and to focus on the activities that bring happiness and fulfillment while respecting the personal history and dignity of each resident
Video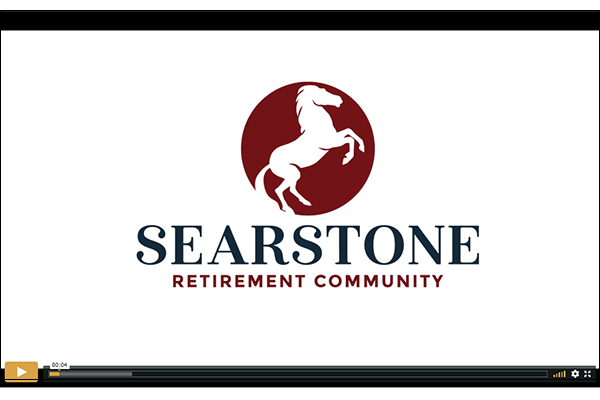 Articles
Mary Ann
Searstone Retirement Community, a Continuing Care Retirement Community in Cary, offers the best in senior care with a lifestyle made sweeter and more flavorful with two onsite eateries that fulfill any meal or atmosphere you could desire. Searstone dining is designed to encourage relaxed interaction and engagement among residents [...]
Mary Ann
Searstone is expanding our own horizons with The Highview, a new 4-story residential addition. Featuring 152 elegant apartment homes, a 5,000-square-foot auditorium and arts center and three exciting new dining venues, it's a next-level retirement living opportunity for those who have the foresight to envision a future in the heart of Cary. [...]
Mary Ann
Navigating the senior housing landscape during the Covid-19 pandemic is challenging. Retirement Resource Guide recently had a conversation with senior industry expert Steve Fleming about what we can expect now and in the immediate future. "We are living in a day of uncertainty" says Steve Fleming, of Well•Spring [...]