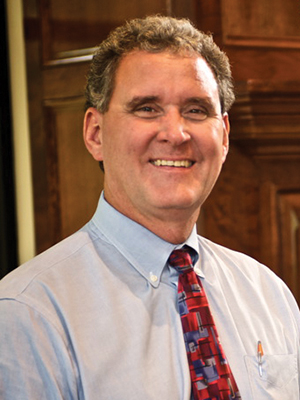 David Ammons
David Ammons is president of Retirement Living Associates, Inc. (RLA), a company which provides planning, development, marketing, and management services for new and existing retirement communities. He has worked in and with Senior Living Communities since his graduation from Wake Forest University in 1985.
Over the past year or two, I have written several articles on the types and variations in retirement communities and the products that exist today, trying to anticipate what I think is coming.
Is the purpose in looking at new options and designs because they are looking for a place or way to live that addresses a renewed focus on lifestyle? I hear developers, managers, caregivers, families, and others say the next big surge in retirement prospects are baby boomers, and they want lifestyle, not bricks and sticks. In writing about this, I am sure I do not have a definitive answer.
Lifestyle is Not a New Pursuit
Unquestionably, this is a difficult topic as it has many varying factors, based on its definition. First of all, seeking a lifestyle is not a new pursuit. Having provided, marketed, and sold retirement living options to seniors for more than 30 years, I honestly believe that everyone I have worked with, as they consider a new resience, has wished for the new home to be an improvement to their life and future.
If the answer is yes to the question, "Is today's senior truly in a new lifestyle mode?", I don't want to imply that this is a new answer or mode. Perhaps new words and new options but certainly not a new priority.
Lifestyle can be defined as "the habits, attitudes, tastes, moral standards, economic level, etc., that together constitute the mode of living of an individual or group."
Take Action
As services, products, and options increase, new opportunities focus on a preferred lifestyle. Perhaps more important than the new opportunities available is a pursuit of a lifestyle they desire.
Every day we are shown new ways to make life more convenient: meal delivery, pre-packaged meal ingredients, grocery store delivery, as well as all types of services at home ranging from home maintenance checks to medical maintenance checks on the, computer and smartphone apps that track almost everything.
Many of these options can be accessed wherever a senior moves whether it's to an Active Adult community, an Independent Living community, a Continuing Care Retirement Community, or remaining in their home.
So whether today's senior is in a new lifestyle mode or they have been in that mode, I encourage everyone to take action — assess where you are today and consider the wide array of living options and convenience choices to create the best environment for your new or continuing lifestyle mode.