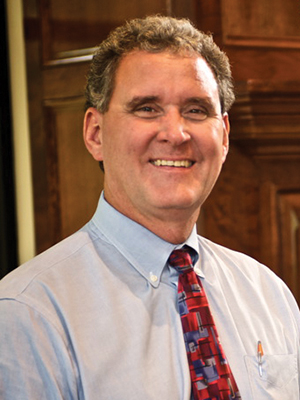 David Ammons
David Ammons is president of Retirement Living Associates, Inc. (RLA), a company which provides planning, development, marketing, and management services for new and existing retirement communities. He has worked in and with Senior Living Communities since his graduation from Wake Forest University in 1985. Contact David Ammons at david@rlainc.com or 919-783-0044 ext 21.

As I am writing this issue's article at the end of September, I can say that it seems almost all conversations begin with something about COVID-19. This is true in personal conversations as well as work related as we seek to stay current on the Virus' impact on our retirement communities as well our broader circles of City, State, National and Global. In this article I'd like to share how we, at our Continuing Care communities, have responded to Covid and I am confident many others in my industry have likewise done all they can to deal with this crisis.
Under Phase 1 of the Governor of North Carolina's plan to reopen the state, no visitors were allowed on our campuses except critical and medical personal. Under Phase 2, we began allowing visitors to outside areas. Next, we allowed visitors to common areas of the buildings and visitors to apartment homes with outside entrances. As Phase 2 continued we opted to open up our Independent living areas more and more both inside and outside. As guidance and restrictions continue we work very hard to balance freedom and the benefits of visitation for residents with the risk that literally one or two visitors could cause very real health issues for many. Of course all decisions and steps along the way include what we have all memorized now with respect to "social distancing", masks, washing hands routines, etc.
A benefit from Covid has been to push us towards more use of our available outside spaces. Adding in equipment like tents and other provisions have helped make spaces evolve from areas we looked at too often to areas we now use more than ever. Group and Private gatherings have been planned as quickly as we have felt it was safe and beneficial to do so.
A difficult part of Covid has been the mandatory restrictions on visitations in licensed care areas such as nursing homes. Families, Friends and others unable to visit has taken a real toll on both the residents in these facilities as well as their family members. We have been able to use technology and window visits to keep families and residents connected. As quickly as possible to help with this separation we created opportunities for families and residents to see each other in person in outdoor settings. For all of us working in the retirement industry the pandemic has created chances to see how our staff from every department have risen to the occasion to help.
Finally, someday it will be good to refer to COVID-19 in 'past tense'. It will be a wonderful day when masks are worn in operating rooms, when traffic is stopped behind school buses, when weekends are filled with packed stadiums of football fans, when crowds are gathering for indoor activities such as symphonies and theatre productions, and we can embrace each other. And I am confident our communities will have proven to many that living in community is safe and the availability of food and services made the pandemic more manageable.