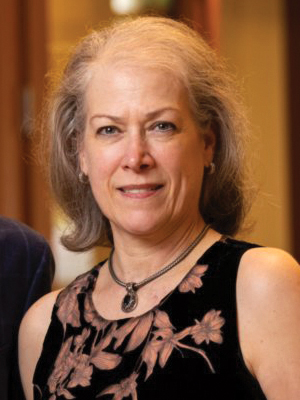 Tina Glenn
Tina Glenn is the President of FirstLight Home Care of Guilford. She has over 40 years in healthcare and C-level executive experience of 28 years. She can be reached at 336-808-1351.
Provided by Tina Glenn, CEO and Roget de Percin Berendes with FirstLight Home of Guilford.
It's common knowledge that regular physical activity helps keep a body fit and healthy. But it can also boost your mood, improve your sleep, and help you better manage depression, anxiety and stress.
Daily exercise can provide a feeling of relaxation and can give you a sense of overall mental well-being. The benefits are many, including:
A boost of self-confidence. When you are in shape physically, you feel better about the way you look. This does wonders for your self-esteem by giving you confidence and an enormous sense of achievement.
Better sleep. Regular physical activity can help you fall asleep faster, get better sleep and deepen your sleep.
Increased energy. Being more active can improve muscle strength and increase endurance.
More social interaction. Exercising with friends gives you something to look forward to. Fitness classes and walking groups are great options for staying social while fitting in your daily activity.
Easing stress and anxiety. Exercise relieves tension and releases endorphins which can enhance your sense of well-being.
How to Get Started
Find something you enjoy doing. And don't think of physical activity as just walking, jogging or going for a bike ride. Perhaps you enjoy gardening or playing with your children or grandchildren. Maybe yoga or Tai Chi is more your thing. Make exercise fun.
Set realistic goals. You don't need to run a marathon right away. You should start out gradually and build.
Start out small. The most important thing is to commit to doing some form of physical activity most days of the week. On average, it takes 66 days before a new behavior becomes automatic.
Don't view exercise as a chore. Think of it as something you "get" to do and not something you "have" to do. This is your time for self-care.
Consult your doctor before starting any exercise routine.
Easy Ways to Sneak in Activity
Power up your daily chores. Tidy up the house by dusting, mopping the floors, or cleaning out closets and cabinets. Head outdoors to tend to the garden, mow the lawn or sweep the patio or porch.
Take advantage of errands. While you are out and about, take the stairs, park farther away or take a brisk stroll.
Make it a social affair. Ask a friend or neighbor to go for short walks around the neighborhood. Join a class.
Incorporating some form of moderate physical activity into your daily routine can do wonders for your mental health.