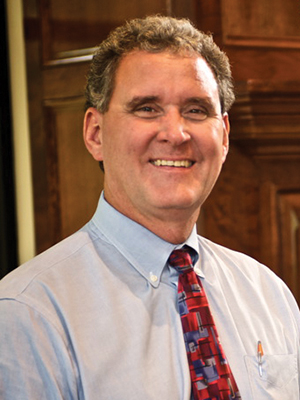 David Ammons
David Ammons is president of Retirement Living Associates, Inc. (RLA), a company which provides planning, development, marketing, and management services for new and existing retirement communities. He has worked in and with Senior Living Communities since his graduation from Wake Forest University in 1985. Contact David Ammons at david@rlainc.com or 919-783-0044 ext 21.

I hope not to overwhelm the reader of this article with statistics and (more than a few) examples, because the impact of cost increases in both inflation and staffing vary by location, type of community, and management decisions.
Over my 37 years of involvement in the retirement community industry, I thought I had learned not to let a few events or factors cause panic. But the reality of inflation's impact to tangible purchases like food, supplies, gasoline, as well as other items like Property Insurance and Liability Insurance are frightening. Perhaps things have begun to level, I know some say the worse may be behind us, but Senior industry news and opinions are speculating that where we may have seen increases in property insurance over 25% in 2022 that may be less than half of what 2023 or 2024 has in store for us.
The most recent Social Security and Supplemental Security Income (SSI) benefits for over 70 million Americans increased 8.7% in 2023. That has been received as great news by many folks. I would hasten to point out, however, that the cost-of-living adjustments that create that increase are real and are based on actual costs increasing. As a person in retirement community management I am often asked about why one of our communities is increasing fees to residents by a certain amount. The answer is simple in my mind, as I often share that the increase in costs are not costs created by a community, but are the same increases paid by folks living in their private homes. Whether the example is milk or fertilizer, increases are felt by all and somewhat accumulated in a community setting.
I know of dozens of new communities, and especially expansions of existing communities, that have been cancelled or delayed due to construction cost increases. There are very specific indexes that follow some items, like wood and concrete, and those vary some by region, but a project I am working on now has seen over an 26% increase to the cost of construction in only 13 months.
I, like many folks, am generally very optimistic and these current economic issues will not be "the end" as we know it, but will be adjusted to and factored in to decisions ranging from brand name purchases to distances traveled, etc, etc. A positive upside, that I know many are touting, concerns how current trends will bring some folks back to the work force. Increases occurring now, literally monthly if not weekly, to pay for staff at our communities are worrisome to me, when I know we stepped up a particular jobs pay range and yet we still have only one or two folks apply for a position. As an industry we are exploring every idea we have heard to help attract more folks to our industry and specifically to hands on care type roles.