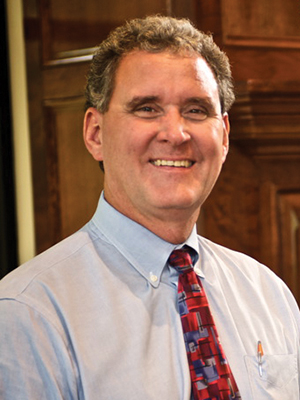 David Ammons
David Ammons is president of Retirement Living Associates, Inc. (RLA), a company which provides planning, development, marketing, and management services for new and existing retirement communities. He has worked in and with Senior Living Communities since his graduation from Wake Forest University in 1985. Contact David Ammons at david@rlainc.com or 919-783-0044 ext 21.

I've had readers share with me that a particular item in an article in this space has helped them answer a question they have had or better understand a point about the retirement industry and different communities. I am glad my column has helped. But, in this installment, I want to make a fairly pointed argument that moves from informational to Sales information.
We have all heard for about three decades about the Baby Boom and the impact that this large group of Americans has had on everything from breakfast foods to recreation to our Federal budget. Today a growing trend is the lack of availability at retirement communities. The Pandemic has had a real impact on current occupancy at Assisted Living and Skilled facilities across the country but even in this care-driven solution some providers and communities are over 97% occupied. On the more Independent Living side of options, occupancies in the areas I work in North Carolina are as high as they have ever been, and Baby Boomers are just now hitting the age of 74 – 76. For example, at Springmoor, a community we manage in Raleigh, occupancy has been over 97% with our Waiting List growing for several years and at SearStone an expansion that is just starting construction is now 90% Reserved … and the buildings can only be seen in renderings and drawings.
Different communities handle their Waiting List or Priority List with their own rules and policies, but most of the time the amount of money you have to deposit is low relative to living there and is often refundable or largely refundable. It is important to get on a Waiting List or two or three. It is even more important to Make A Plan. More and more seniors witnessed the need for their parents to have a plan and now it is time for them to make their own plans.
It is important to get in a "line" now, maybe two "lines" or maybe even more. When getting in line consider what type unit you may prefer today and what you may prefer in the future; for example, today a free-standing house may be a strong preference, but in 5 or more years an apartment may better meet your needs. You may ask, "Is it possible to get on both lists now"? Well that depends on the community's policy, but the answer is probably "Yes". I have said for years that the development of new communities cannot keep pace with the growth of the senior market and while right now new development is really kicking up it is still not at the pace with many of the projections like "10,000 folks a day turn 70" . This makes it critical that you form a plan