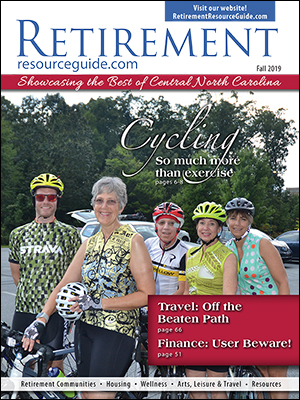 View the Digital Magazine
In This Issue…
It's that time of year to enjoy the beautiful Fall weather and there are so many ways to experience it. What comes to mind is a relaxing ride on a country back road while taking in the breathtaking foliage. Most of us would think of taking this ride in our car, however this issue's cover story is about enjoying the ride by bicycle; a healthier, active way!
In this issue, you will have the opportunity to read about Deborah Tollefson, Steve Hudson and Ross Mason, all over the age of 60 and avid cyclists. Hopefully they will inspire you to take on a more active lifestyle this season.
For those looking to getaway, you can read tips for a weekend trip to Jekyll Island in the Arts, Travel & Leisure section.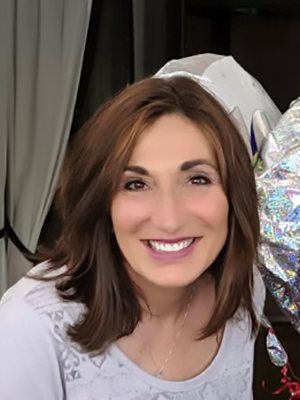 Stephanie Franklin,
Regional Director
of Sales
As always, we have enlightening columns for your reading pleasure. It's the perfect time of year to review your Medicare choices and make sure you have the best plan to suit your needs. Stay informed by reading our Planning for the Future section.
While our print guide is full of resources for learning about communities, services, and lifestyle tips, you'll find www.TheRetirementResourceGuide.com to be an even deeper resource. The Retirement Resource Guide – "a great place to begin your search"
Enjoy the ride,
Stephanie
Articles in this issue:
Cover Story
Cycling – So Much More Than Exercise
Retirement Communities
The Cardinal at North Hills is Expanding
Kisco Senior Living – Hospitality Training Partnership
Planning for the Future
Picking a Medicare Advantage Plan
To Change or Not to Change? Things to Know About Medicare
Leaving an Inheritance… It's More Than Just Money
Service Providers
Five Age-Friendly Tips for Home Remodels
Don't Always Assume the "Doctor knows best."
Fitness & Wellness
Dance – the "Kale" of Exercise
Lonnie Cathey Proving Age Is Just A Number
Arts, Leisure & Travel
Jekyll Island – Off the Beaten Path
Healthcare
"Tell me about your medications …"
News & Information
Well•Spring Solutions – Be the Solution Breakfast
AARP NC Names Michael Olender New State Director