In This Issue…
Springtime in North Carolina is a time of beautiful colors.
You can find so many things to do in our state, such as hiking and biking the many trails, enjoying a vineyard tour, spending a night out at the ballpark, and, of course, planting your garden to reap fresh vegetables and greens later on.
Jason Schneider (our editorial director) and I visited Your Local Greens in Burlington, N.C., where we talked with Doug Calaway, one of the company's founders. Doug came to North Carolina to retire, but found a new project in hydroponic farming. He gave us a tour of their farm—one of only three of its kind in the U.S.—and explained how the greens grown there go from seeds to post-organic produce in just a matter of weeks. He also gave us a sample taste, and we both agreed they're the freshest, tastiest salad greens we've ever had!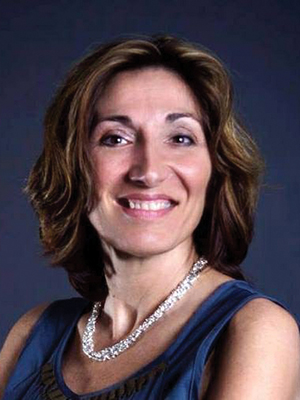 Stephanie Franklin,
Regional Director
of Sales
For those who travel (or have always wanted to), I hope you enjoy our new TRAVEL column. One of the best things about traveling is trying new foods, and Christie Soper of Suncierge writes about some of Europe's hidden culinary gems. Many people think of France and Italy when they think of great food, but Soper tempts our taste buds with offerings in Austria, Belgium, and Croatia.
As always, in this issue we have enlightening columns for your reading pleasure. The contributors are local experts who share with you everything from how to improve your health to planning for the future. While our print guide is packed full of helpful information to help you in your search, you'll find RetirementResourceGuide.com to be an even deeper resource for researching communities and services.
The Retirement Resource Guide—a great place to begin your search.
Articles in this issue:
Cover Story
Active Adult Lifestyle Communities
Greystar Starts Construction at Overture Centennial
Retirement Communities
Arbor Acres Launches In-Home Program
Well•Spring Celebrates Opening of $30M Project
Planning for the Future
VA Pension Rules—Big Changes for Veterans
5 Tips for Buying a House in Today's Competitive Market
Do you Believe the Fortune Cookie?
Turning 65 and Understanding Your ABCs … and D
Service Providers
What is Geriatric Care Management?
Fitness & Wellness
Nerves Got You Down? PRP and Peripheral Neuropathy
Five Ways to Burn Up to 200 Calories in Just 30 Minutes
Feeling Dizzy or Lightheaded? A Holistic Approach Can Help
Finding Clean, Safe Ingredients for Personal Care Products
Mother's Day for Mom and Her Caregiver
Arts, Leisure & Travel
Feed Your Soul: Gastronomic Hidden Gems of Europe
Healthcare
How to Find a Home Health Agency
Hearthside Home Care Converts to FirstLight Home Care Franchise
News & Information
Dr. Althea Taylor-Jones Recieves AARP Andrus Award
Jodi Kolada, MGS, Promoted at Well•Spring Solutions
James Richardson Named One of Best-In-State Wealth Advisor
Jaki Shelton Green Named N.C. Poet Laureate
N.C. Museum of History – The North Carolina Roots of Artist Ernie Barnes
N.C. Museum of History – North Carolina & World War I
"The Beautiful Brain" at UNC-CH
Raleigh VAE's Contemporary South
Transylvania Community Arts Council Presents the Fine Arts & Crafts Showcase on Main Street in Brevard
Carolina Designer Craftsmen Guild Accepting Applications